How APC Constituency Meeting Turned Bloody, One Shot Dead In Alimosho
Posted on April 16, 2021
MICHAEL AKINOLA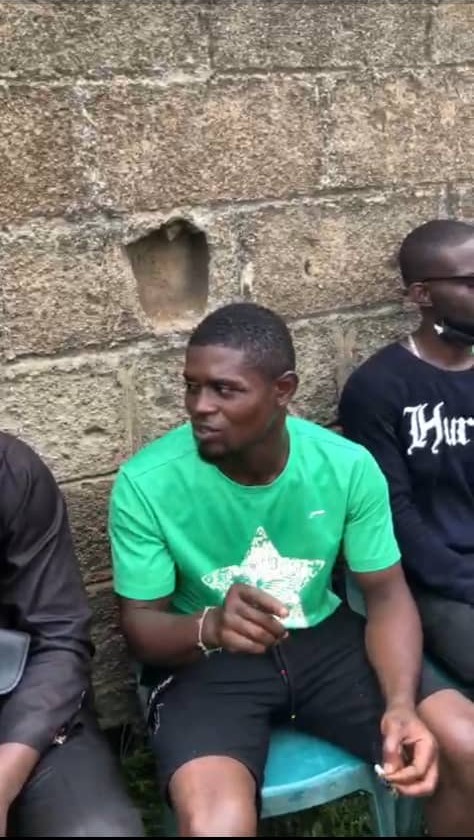 The perceived leadership crisis among the members of All Progressive Congress, APC, in Alimosho Local Government Area took another dimension recently following the reported killing of one man, Rotimi Adegoke, during the Party's Constituency meeting at Mosan Okunola area of Ipaja, Lagos.
P M.EXPRESS reports that apart from the fact that the late Rotimi was reportedly shot dead by suspected hired thugs, the family was unable to retrieve his corpse for burial, given suspicion that he may have been secretly buried to cover the crime.
The aggrieved mother of the late Rotimi, Mrs. Rachael Adegoke, said that since the incident happened on Saturday 27th March, 2021, the family had been looking for his corpse for burial to no avail and regretted that those behind the dastardly act were walking freely because no arrest had been reportedly made over the killing.
The late Rotimi Adegoke was said to belong to a faction led by Alhaji Abiodun Ejigbadero, who had been agitating for Alhaji Abdullahi Enilolobo led G18 to give way for the reconstitution of new leadership so as to have equality in the Party in Alimosho area comprising six LCDAs, having stayed in leadership for over 20 years determining the fate of members in elective positions.
This was said to have brought serious political disagreement between the Enilolobo group and Ejigbadero group including some youths who want a change of leadership.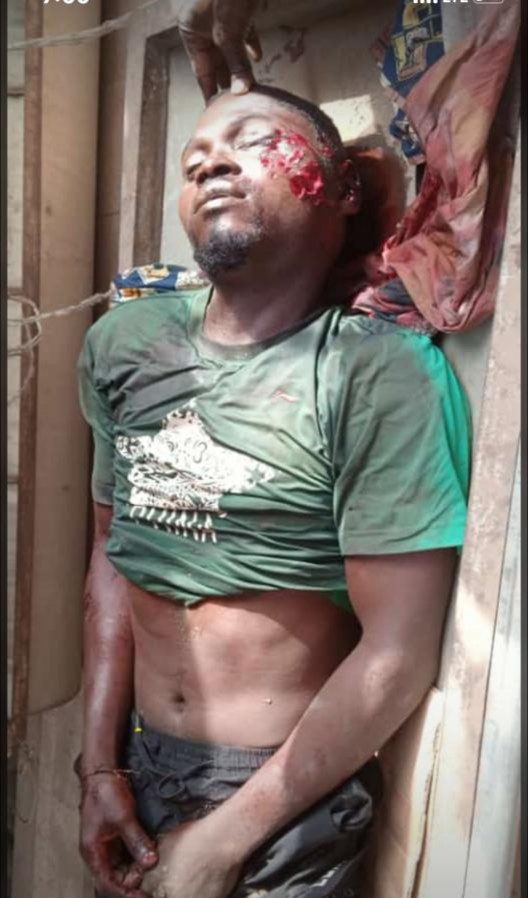 The late Rotimi Adegoke went for the Constituency meeting unknown to him that his group had already boycotted the meeting over security reports that the meeting will be violent and the information was passed to members not to attend but Rotimi did not receive the information and so attended the meeting.
He was said to have attended the meeting and was identified as a member of Alhaji Abiodun Ejigbadero group and he had come to the meeting as an informant to his group and that was the last he was seen until the picture of what happened at the meeting surfaced on the social media over his death.
This was confirmed by Alhaji Abiodun Ejigbadero, who believed that the late Rotimi Adegoke was brutally murdered at the meeting because there were no traces of his corpse after the incident.
He said that a petition had been written to the Police to investigate the murder and bring those behind the dastardly act to book.
Meanwhile, some youths in Alimosho Local Government are not happy and are protesting over the death of late Rotimi Adegoke, who they described as a loyal party member, who had worked hard for the Party in Alimosho Local Government for many years before his death.
They believed that if the cause of his death is swept under the carpet, such dastardly act will continue in Alimosho Local Government and so they want the Police to fish out the killers of Rotimi Adegoke, who was the bread winner of his family.