How Man, 30, Lured Girl, 16, Into S*x After Sucking Her Breasts   
Posted on August 13, 2022
CYRIACUS IZUEKWE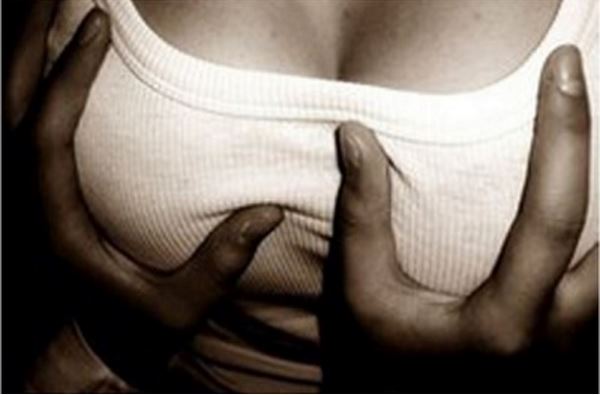 A 30-year old man, Emmanuel Ekamah, has been arrested in Lagos State for allegedly luring a 16-year old girl into having sex with her by sucking her breasts and getting her confused before he penetrated her. 
P.M.EXPRESS reports that the incident happened at Bamidele Street, Igando area of Lagos, where they reside.
The Police alleged that the suspect, Ekamah, lured the girl, used the words of mouth to confused her before he took her out from her parents custody, sucked her breasts and she became confused before he penetrated her.
While they were in the act, girl's parents started looking for her. By the time she returned home, she was asked her whereabouts by her parents. It was then she opened up and narrated how he suspect, Ekamah, lured her out and sexually assaulted her.
The matter was reported to the Police at Igando Division and Ekamah was arrested and detained at the station for interrogation over his conduct. While being interrogated by the Police, he admitted to have done so but with the consent of the girl.
However, the girl denied that it was with her consent and stated how he confused her by touching and sucking her breasts and before she regained her senses, he had already penetrated her.
The Police found him culpable and subsequently charged him before the Ogba Magistrates Court for defilement, which attracts several years of imprisonment.
However, the Court did not take his plea after the prosecutor,  DSP Kehinde Ajayi, asked the Court to refer the matter to the DPP for advice since the victim is still a minor.
The Presiding Magistrate, Mrs. E. Kubenije, ordered his remand in the Correctional Centre at Kirikiri town, Lagos, pending the outcome of the DPP's advice and directed the prosecutor to duplicate the file and send it to the DPP.
The matter was adjourned pending the outcome of the DPP's advice, which will determine if the matter will be transferred to the High Court or not over jurisdiction.