How Police Inspector Died During S*x Romp With Secret Lover
Posted on April 4, 2022

MICHAEL AKINOLA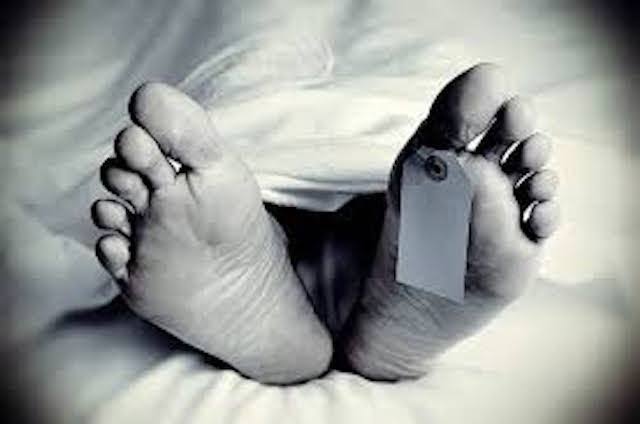 The Nigerian Police have been thrown into mourning as information surfaced how a 42-year old Police Inspector, Michael Ogunlade, reportedly died during a sex romp with his secret lover in a popular hotel.
P.M.EXPRESS reports that the incident happened at Classical White House Hotel in Oke Ado, Ibadan, Oyo State, around 3:15pm on Sunday 3rd April, 2022, following an intimate session with his secret mistress.
The late Ogunlade, who was attached to Eleleye Police Division as operational officer, reportedly lodged in the hotel for a short rest with a woman identified as a widow.
However, while the romp was on, the widow rushed out from the hotel room, raised alarm and started crying, saying that the man became unconscious. The hotel management rushed to the room and found him unconscious.
"We quickly informed the Police at Iyaganku Police Division and they came around quickly. But before they would take him to a nearby hospital, he had given up the ghost." the hotel attendant stated.
The corpse was deposited at the mortuary for autopsy report while the Police have commenced investigation over the possible cause of his death.
The death raised the suspicion over what might have killed the deceased; some residents claimed that he died as a result of a thunderbolt laced on the woman by another man, while some said the late officer used an energy booster to have sexual intercourse with the widow.
A hotel attendant, who pleaded for anonymity, said:"I don't know her but the way she was talking after the incident, she had lost her husband since 2014. She even said the late officer was responsible for the payment of her children's school fees for more than five years and other house chores".
"Where will I start again? He was my helper. My benefactor. He was like my husband because we see every Sunday. Apart from once in a week, he responded to anything I asked him." – One of the hotel attendants quoted her saying after the incident.
It was gathered that the Police invited the woman to write a statement to ascertain if she was actually behind his death by conducting discreet investigation over his death.
Meanwhile, his colleagues at the station were said to be in shock over the death and described the deceased as a hard working officer since he joined the Nigeria Police.