How Wellahealth Is Empowering Marginalized Communities With Quality Healthcare
Posted on August 31, 2023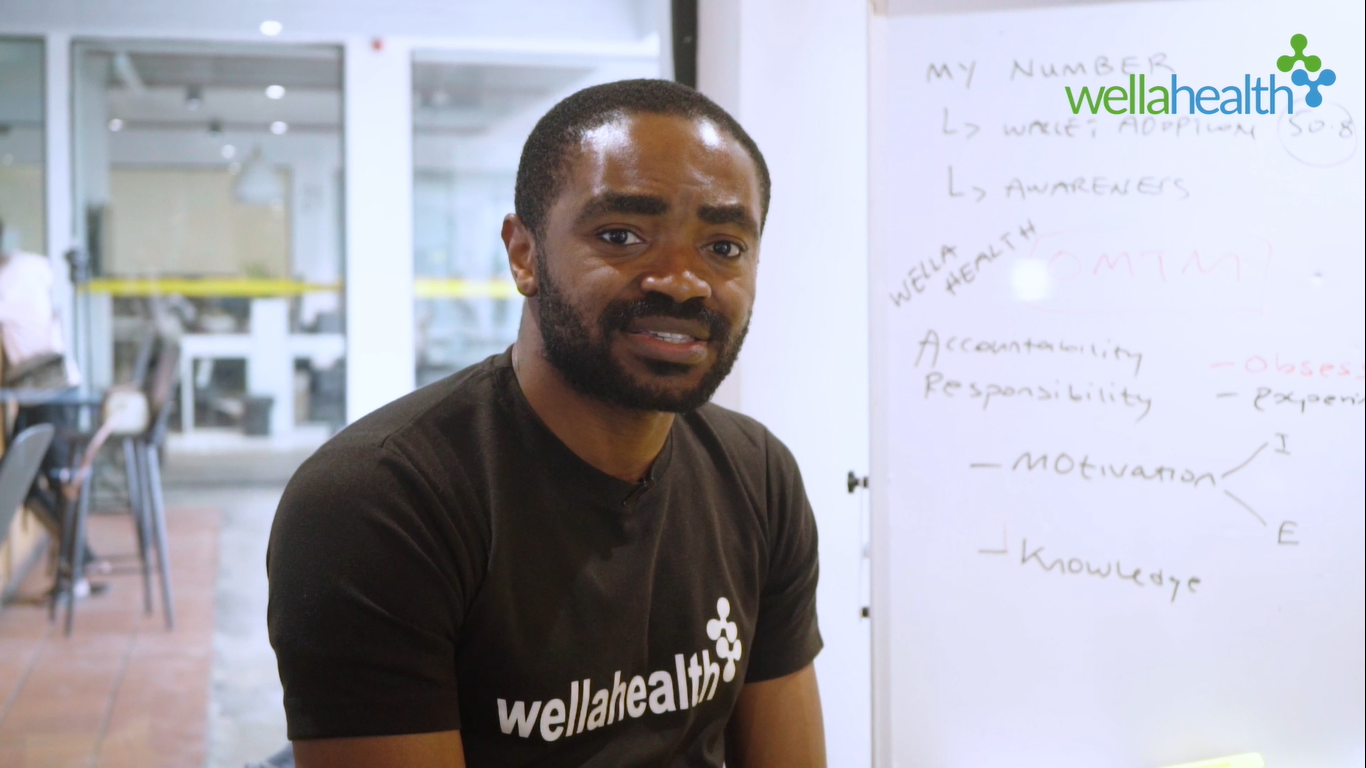 Access to affordable healthcare continues to burden the African continent despite government-backed insurance schemes and the implementation of policies aimed at achieving universal health coverage.
With around 460 million people living below the poverty line, it's no wonder that less than half of Africa's populace have access to affordable and timely healthcare.
Historically, the national health schemes implemented in countries such as Ghana, Nigeria, Kenya, and Morocco have often fallen short of desired effectiveness, typically covering only government staff and a select few.
For instance, in Nigeria, around 90 percent of citizens have to pay out-of-pocket for their healthcare expenses, exacerbating the burden of poverty.
Shockingly, a staggering 97 percent of Nigerians lack health insurance to address prevalent illnesses such as malaria, diarrhea, and diabetes.
The year 2021 alone witnessed over 200,000 deaths due to malaria in Nigeria, affecting an additional 61 million individuals.
The situation is exacerbated by the fact that merely about three percent of Nigeria's total population possesses health insurance, largely provided by employers.
To address this issue and expand access to affordable healthcare, micro health insurance has emerged as a promising solution.
This approach tailors insurance plans to the needs and financial capacities of marginalized demographics and low-income earners, offering affordable premiums.
Typically, micro health insurance packages are carefully curated to address prevalent health issues in specific regions.
Leading providers like WellaHealth in Nigeria focus on covering common health needs such as Malaria, Typhoid, Doctor Access via a Telemedicine Service, Hospital Cashback, Heart and Diabetes check at affordable prices.
These providers collaborate with local healthcare facilities, clinics, hospitals, and pharmacies to ensure that medical attention is accessible within communities.
Leveraging digital innovation, Wellahealth integrates telemedicine and other services at cost-effective rates, ensuring marginalized groups can benefit from modern healthcare solutions.
In Ghana, health coverage for 68.6% of the population is provided by the National Health Insurance Scheme (NHIs) and private health insurance schemes.
In pursuit of making quality healthcare affordable and accessible, private health insurance providers like BIMA are targeting low-income earners. Their budget-friendly plans cover aspects like maternity and medication support, starting at a monthly fee of GH¢ 10. The registration process is simplified, allowing seamless sign-ups via mobile phones or text messages, eliminating the need for cumbersome paperwork.
Another notable player, Britam Microinsurance, caters to low-income populations including small-scale farmers and vulnerable groups across Kenya and other African regions. Their offerings encompass health insurance with a slightly higher premium, extending coverage to more medical procedures.
Although micro health insurance is a growing trend in Africa with only 1.8 percent of its people covered by an MHI scheme, it has already made significant contributions to the healthcare system across the continent.
A notable impact of micro health insurance is reducing the barrier to quality healthcare. This involves reducing paperwork, simplifying the claim processing, and leveraging technology to ensure accessing healthcare is fast, affordable, and convenient.
By collaborating with local health practitioners, clinics, pharmacies and organizations to facilitate enrollment and provide assistance during health emergencies, low income earners can purchase healthcare coverage for themselves, instead of postponing care till they are too ill or risking self medication for fear of high out-of-pocket costs.
Furthermore, micro health insurance not only expands healthcare access but also offers financial protection against exorbitant medical bills. It alleviates strain on public health facilities and enhances health outcomes for marginalized communities by ensuring increased access to quality healthcare.
Despite its potential, micro health insurance faces challenges that threaten the sustainability of their initiatives. A significant obstacle is the limited awareness and misconceptions about insurance concepts, which hinder enrollment.
Sustainability is also a persistent challenge. Micro health insurance programs frequently rely on a delicate balance between premium collection and payment of claims. Maintaining this equilibrium while covering operational costs, administrative expenses, and potential increases in claims resulting from unanticipated health events requires careful financial management and strategic planning.
Another obstacle in Nigeria and other African countries, is a lack of consistent electricity and internet access, which can hinder the use of technology for enrollment, claims processing, and more. This digital divide poses obstacles to effectively reaching and serving remote populations.
It is noteworthy to mention that In Nigeria, Wellahealth is contributing to quality healthcare by providing microhealth solutions and making them available to all through diverse different strategies like the Agent managers who go to markets with cards to collect contributions daily.
The health technology startup is also championing the State of State Health Insurance Community of Practice which was developed after the launch of Nigeria's first State of States' Health Insurance Scheme in June of 2023.
From the Nigerian-based health startups, we are learning that partnering with State actors and helping them develop their processes can help make the difference for the everyday Nigerian. If this experiment is successful, we believe that health technology startups around Africa can adopt the same.
"We believe that by partnering with states, sharing knowledge and offering solutions to some of the problems they face, and which we have solved as a business would make a lot of difference in the journey to improving access to quality healthcare for more Nigerians", an excited Joseph Okoroafor, Wellahealth's Marketing & Communications Lead, shared.
Micro health insurance, alongside other innovative strategies, can undoubtedly pave the way for a more inclusive healthcare landscape across the continent.
Through awareness of its impact and scalability, and by building upon the lessons of the past, Africa can move towards a future where quality healthcare is accessible to all, regardless of economic status or geographical location.