I Had Easy Penetration – Says Man, 37, Caught With Girl, 12
Posted on February 13, 2020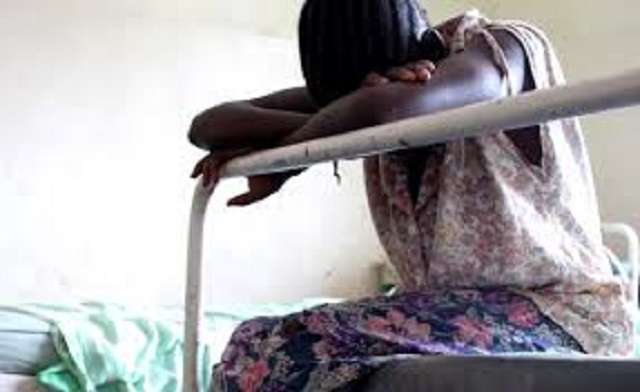 CYRIACUS IZUEKWE
A 37-year old man, Afolabi Shuaibu, who was arrested in Lagos for engaging a 12-year old girl in sex romp, has debunked the rape allegation and claimed that he had easy penetration into her private part as such she actually enjoyed it as a mature person.
P.M.EXPRESS reports that the incident happened at Adebayo Salami Street, Igeshu area of Ayobo, Lagos, where they reside.
Police sources however, said for an adult to sleep with an under aged girl below 18 years is regarded as statutory rape and such a person is liable to several years of imprisonment if he is charged before the Court and found guilty.
The Police at Ayobo Division arrested Shuaibu for making advances on the victim, eventually tricking and engaging her in sex before he was caught.
During interrogation, he claimed that the girl enjoyed it because he had easy penetration and she did not feel any pains during the act.
The Police found him culpable because the victim was still a minor and charged him before the Ogba Magistrates Court for defilement.
The Court did not take his plea after the prosecutor, Supol Benson Emerhi, asked the Court to refer the matter to the DPP for advice because the victim was still a minor.
The Presiding Magistrate, Mrs. O. Sule-Amzat, ordered him to be remanded in prison custody without an option of bail. The Court also directed the prosecutor to duplicate the file and send to the DPP for advice.
The matter was adjourned till 16th April, 2020, for the report of the DPP to be available.
However, the matter may be transferred to the High Court if the DPP finds him culpable and recommends his trial.