Igbo Women To Dance To Raise Fund For 40-Year Old Abandoned Community Hall
Posted on November 24, 2016
CYRIACUS IZUEKWE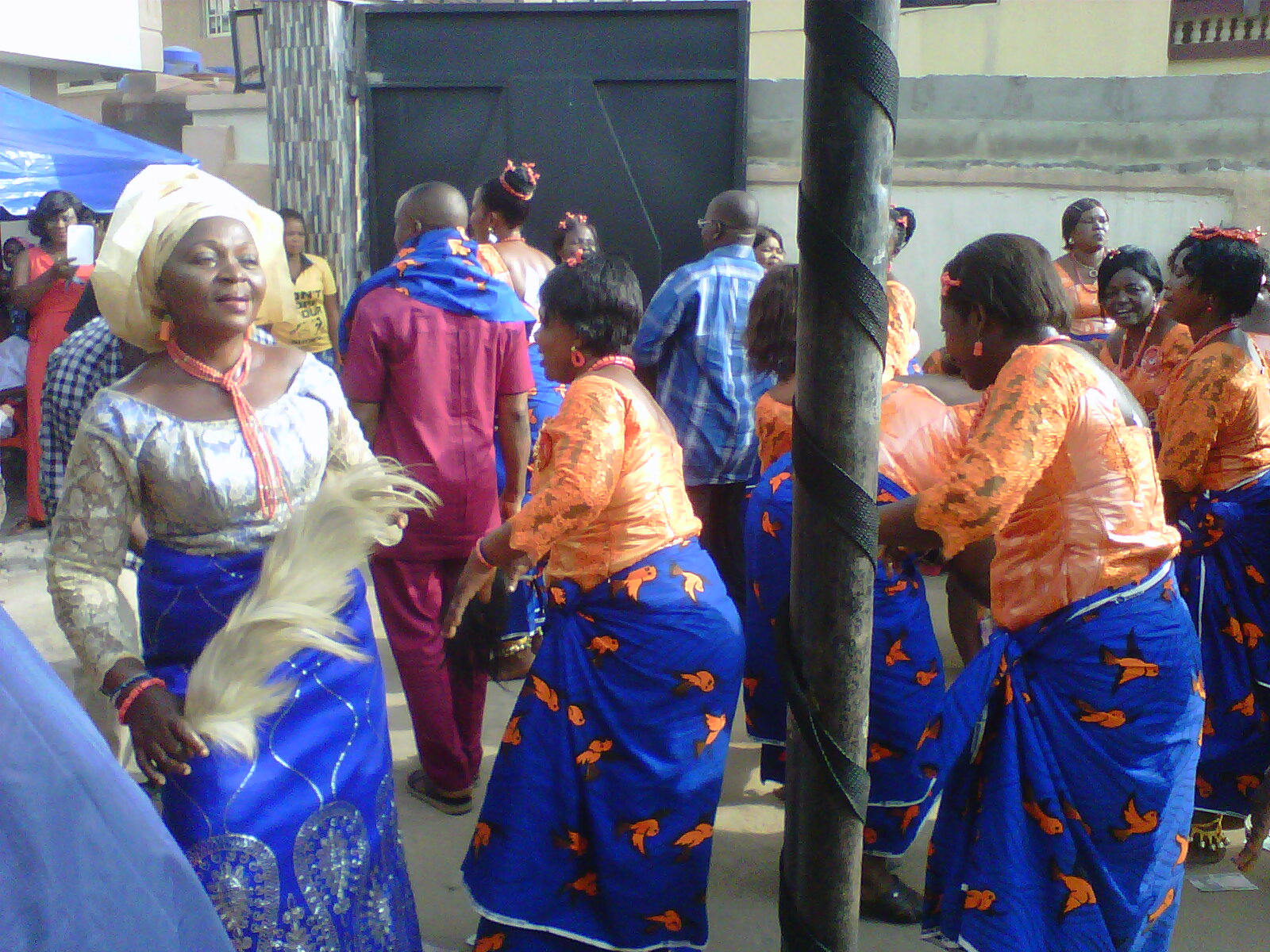 Igbo women from Ibughubu Umuchu in Aguata Local Government of Anambra State but based in Lagos have concluded plans to launch a cultural dance to raise fund to complete their community hall abandoned 40 years ago in their community.
The new dance named Eziafa Cultural Dance is organised under the auspices of Ibughubu Improvement Union, IIU (Women's Wing) Lagos Branch, and it will be launched on 11 December 2016 at C-Courtesy Garden in Festac, Lagos.
According to the organisers, the purpose of the event and the project is to raise N20 million needed to complete their village hall which was started over the years and yet to be completed.
The event will be attended by the illustrious sons and daughters of Umuchu and their friends under the Chairmanship of Chief Anacletus Izuakor, the Ebekuo Dike of Umuchu.
The Special Guests of Honour include Chief Goddy Ezeemo, Achi Na Gbara Oha of Anambra State; Sir Ben Chuks Amarube, Nze Akonobi of Umuchu and Abraham Oti known as Mighty Might of Umuchu.
The Father of The Day is the HRH Igwe G.O. Ezechukwu, Igwe Umuchu, who will be coming from the town to witness the event, while Ogbuefi Chinedu Asika is the Chief Launcher among other launchers.
Speaking of the coming event, the Woman Leader of the IIU Lagos branch. Mrs Ifesinachi Izuekwe, said women of the community have been supporters of their husbands and it was in that spirit that the women decided to organise the cultural dance to support in the completion of the hall which has languished for 40 years.
She said it was not that the women want to take the responsibility of the men in the community, but this will also raised the consciousness of the men, youths and everybody in the community to live up to the expectation and focus more on the development of the community.
Also the IIU Men's Wing, Lagos branch, Pharmacist Jeff Nzekwe lauded the project and said it has shown that women are the backbone of their husbands and said such has been the practice in the community in the past.
He said the men will give every necessary support to ensure the women achieved the desired result by raising the fund to the project.
Nzekwe said he had made every necessary arrangement and contacts to ensure the event will be a success.