Ihiala Federal Constituency Is Sure To Have A Good Representative At The Green Chambers Come 2023
Posted on July 31, 2022
JUVENTUS CHUKWUNWEIKE OKOLI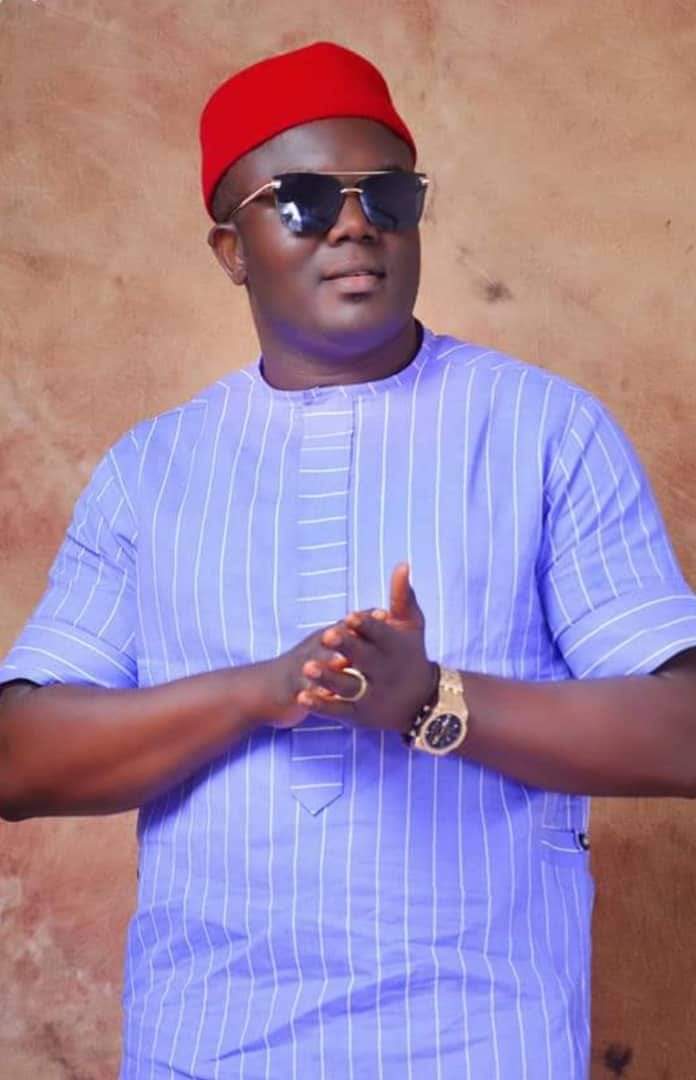 The Deputy Speaker and House member representing the good people of Ihiala State Constituency II, who by Providence is the APGA Candidate for Ihiala Federal Constituency in the 2023 general election, has continued to prove beyond all reasonable doubts that he is a square peg in a square hole.
He has continued to follow the discussions in the State Assemby with much ease and strength of character, showing maturity, knowledge, oratorical prowess cum logical cohesion in his contributions on the floor of the House.
Mmirioma, as he is fondly called by women and men of goodwill, will always be seated at every plenary or other legislative businesses of the House and will usually air his opinions and by extension the mind of Ndi Ihiala II State Constituency on issues that concern Anambra and Ndi Anambra, and by extension his constituents.
A good look at the attached video will conveniently show his disposition to serve and to make laws that will serve the needs of our people and our dear state.
Hear him support the passage of a bill to provide for the establishment of Anambra Multi-Door CourtHouse and other related matters. He prayed that the bill be allowed to pass the second reading last Thursday, 28th of July, 2022 in the house.
Mmirioma, like some of his colleagues who also spoke, maintained that the Alternative Dispute Resolution (ADR) is in conformity with Igbo tradition and culture. He made it clear that we have alternative ways of resolving disputes between brothers or even among communities or people in Igbo land. He regretted that colonialism suppressed the power of applying those traditional means of dispute resolution in handling conflicts in our society today, but expressed eagerness that the ADR Bill, if passed into law, will restore the power of this traditional method that our people are more at home with.
The Deputy Speaker maintained that truth is quite different from justice as a person might sue his brother to a court of law and win the case, yet the victory cannot represent real peace and reconciliation. As well, it cannot bring peace and understanding. It may also not bring true love among two brothers. In the contrary, he opined that the ADR in settling disputes will bring about genuine love and reconciliation between families, communities and people thereby helping to bring lasting peace in Anambra. "This will save our people the unending crises that threaten to consume relationships across persons, communities and peoples across the length and breadth of Nigeria and every where," the Deputy Speaker emphasised.
With the ADR functioning here, people will be free to seek peace and reconciliation in matters that are already in the court without being accused  of tampering with issues that are "sub judice" – already in Court.
Other members of the house who spoke on this bill also shared his views. Like Mr. Deputy Speaker, Honourables Peter Ibida, Njikoka II; Emeka Aforka, Orumba North; Tim Ifedioranma, Njikoka I; Chidi Udemmadu, Ihiala I; to mention but a few also spoke strongly in support of the passage of the bill. They maintained that it will minimize citizens frustrations and delays in justice delivery at normal courts. That it will give litigants the opportunity to pursue their rights from a different framework, different from the conventional court processes. They further maintained that it will shorten the time that is wasted in the normal court processes.
Since the bill also recommends a mediation center as one of the means of dispute resolution, it will go a long way to reconcile people and end rancour among people and communities. Besides, it is also less capital intensive as it doesn't prolong cases like normal courts.
Categorised as : Opinion, Politics
No Comments »