I'll Never Die In Silence Like Mohbad – Says Portable
Posted on September 14, 2023
FASHINA SHAKIRU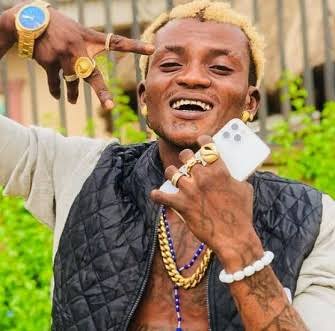 The death of young musician, Mohbad, has sparked many reactions on social media. Many of the reactions depicted how Naria Marley and Samlarry had allegedly maltreated, threatened, emotionally and physically attacked Mohbad with multiple of videos online.
Following the announcement of the death of Singer, Ilerioluwa Oladimeji Aloba a.k.a Mohbad, controversial artiste, Habeeb Okikiola, popularly known as Portable, yesterday prayed in a video clip to mourn Mohbad, indicating that he cannot die in silence like Mohbad.
Portable said, "Don't let them use my death to promote my glory". This is undoubtedly the story of Mohbad as many people didn't know him until his death because a closed mouth is a closed destiny and failed to speak up on time".
"I am sure what happened to Mohbad can't happen to Portable. There was a time Samlarry threatened Portable, immediately Portable cried over the social media that Samlarry, and the Naria Marley gang were after his life (De Want To Kill Me). In a swift reaction, Samlarry debunked the allegations and Portable had peace of mind."
"The question is, why did Mohbad not speak up and allow himself to die in silence, loneliness and depression?"
"For me, I still detest and worry why NDLEA used someone like Naira Marley as their ambassador; who is a cultist, drug addict, baron, and pusher?"