Imo PDP — A Conscienceless Congregants Of Terror Sympathizers
Posted on April 19, 2022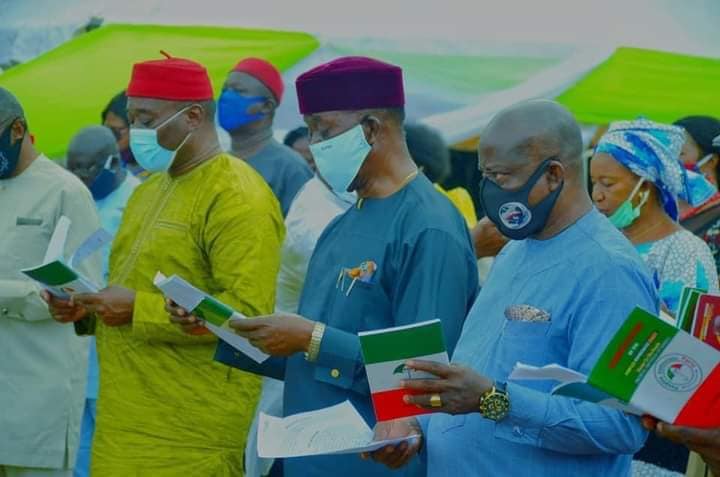 Imo people are finally going rogue!
Nothing else matters to these congregants of terror patronizers. Imo State can burn to ashes if they are not allowed into power.
I have taken time to assess the present crops of the people running the opposition party and with the look of things, the party has gone roguish. They do no longer care if this state burns to ashes or not. The only thing that matters to PDP now is Douglas house.
Political parties, in the times of crisis or wars, throws partisanship to the dustbins where all that will matter will be the ultimate interests of the state, and that becomes most paramount.
During such times, in the US where we borrowed our democracy from, both Democrats and Republicans close ranks in one accord to accord the necessary support to the ruling party in times of distress irrespective of which party may be the ruling party at the time.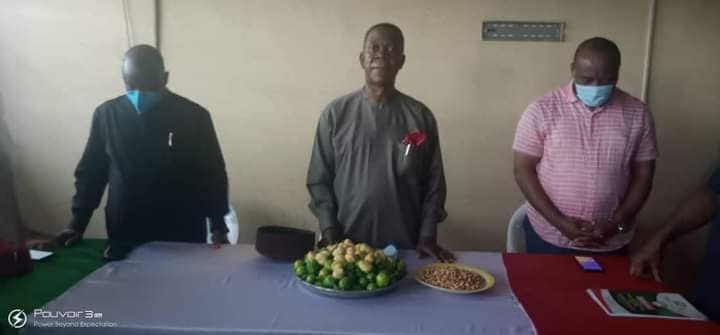 Coming closer home and of more recent; at our neighbors in Anambra — opposition parties are rallying supports to the Governor to fight the rampaging bandits.
Both APC and PDP in Anambra as opposition parties have at different times condemned the activities of the terrorists destroying the state.
For Imo PDP, they have remained eternally bitter that it has beclouded the rationality and their sense of humanity.
Imo PDP has never for once, condemned any of these rampaging terrorists wrecking havocs in the state.
The other day, INEC staff was murdered in cold blood for carrying out his legitimate duties of sharing PVCs to intending electorates. PDP never raised an eyebrow. They did carry on as if nothing happened and never condemned that horrendous act of terrorism against the state.
Now, that the government has responded by deploying security operatives to terrorism ravaged enclaves of Orlu where scores of the bandits were neutralized, Imo PDP did not waste time in fraternizing with the enemies of the state.
Instead of supporting the state government to flush out terrorists laying siege on the state, Imo PDP are condemning the #PeoplesGovernor for eliminating these criminals from our land.
One thing that the handlers of Imo PDP do not understand is that we have to have a state first before we can even contest elections.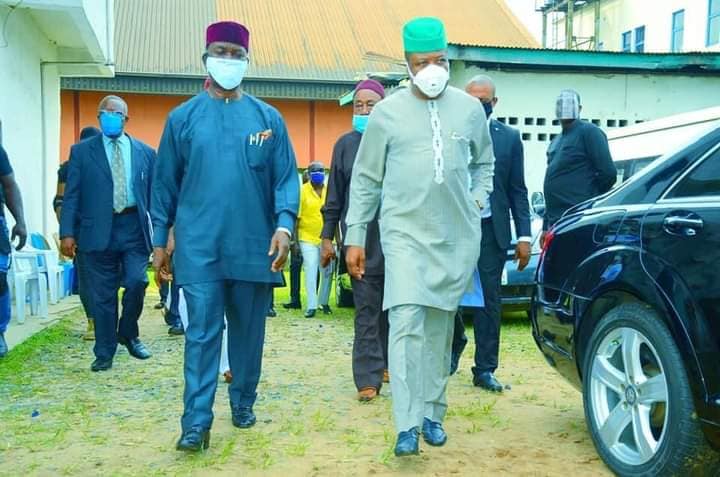 If the state is allowed to be overrun by criminals like the Imo PDP wishes and prays for, where will they have a state left to govern?
The desperation of the party is finally driving them into frenzy and now making them go roguish by fraternizing and Sympathizing with criminals and non state actors instead of standing with the state.
Ambrose Nwaogwugwu writes from Owerri, Imo State.