Between Iragbiji, Aragbiji And A Bright Future
Posted on December 3, 2018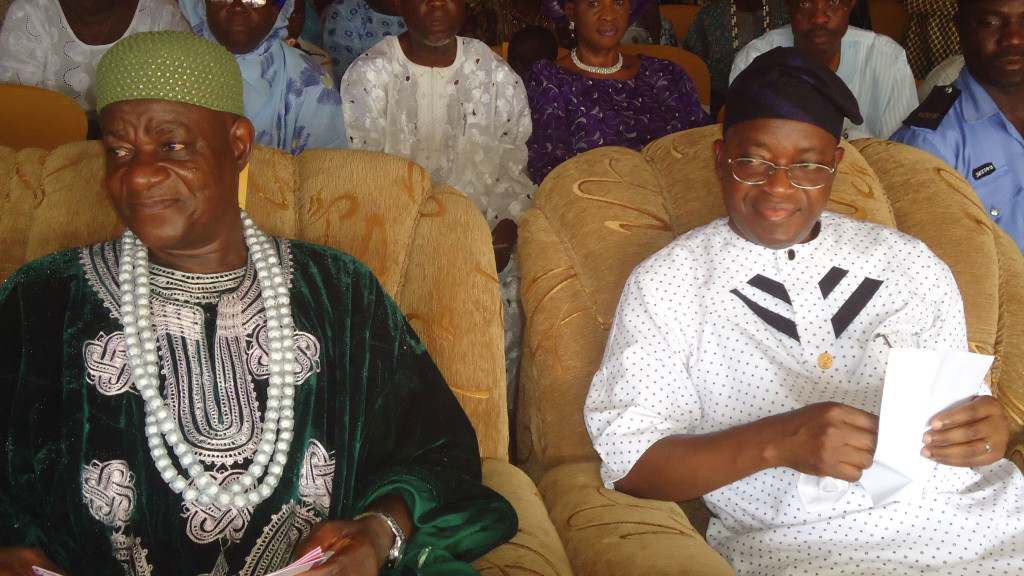 Iragbiji is arguably the most peaceful and serene community in Boripe Local Government Area of Osun State, South West Nigeria. Though rustic, its appealing physical feature signifies its potential for greatness that will be driven by the clairvoyance of the town`s huge human capital.
Iragbiji`s mountains and hills, flora and fauna make it the tourist destination any day. These beautiful sceneries had for decades remained the defining factors that instill the historical essence of this town that has now produced the present governor of the state – Gboyega Oyetola; the erstwhile Chief of Staff to the Osun State Government.
The cordiality between the chiefs-in-council and the monarch of the town transcends the imagination and understanding of many who only marvel at the colossal rewards of such unity through the structured traditional leadership architecture that not only unifies the various towns and villages of Iragbiji but also sets a healthy social trend in the communal setting where the youth look onto.
Perhaps the most beautiful thing that happened to the Iragbijis in contemporary times, is the enthronement of His Royal Majesty, Oba Abdul-Rasheed Ayotunde Olabomi, the current Aragbiji of Iragbiji land, who is a seasoned administrator and a royal father of repute. His Majesty Olabomi, Odundun the 'IV`s education and wealth of experience in social leadership gave him an edge in traditional leadership, the reason he can take the needs of his people to the appropriate political quarters expectant of dividends .
For instance in the bid to lift the socioeconomic standard of Iragbiji and place it enviably, the Aragbiji initiated the Iragbiji Economic Summit with which he brings home on a common vanguard the sons and daughters of Iragbiji to chart courses on how to advance the town to a level of appreciable hub of green technology and economic independence. The summit was also a unification and familiarization programme due to its capacity to bring together people of Iragbiji at home and in the Diaspora to a common confluence or developmental congregation.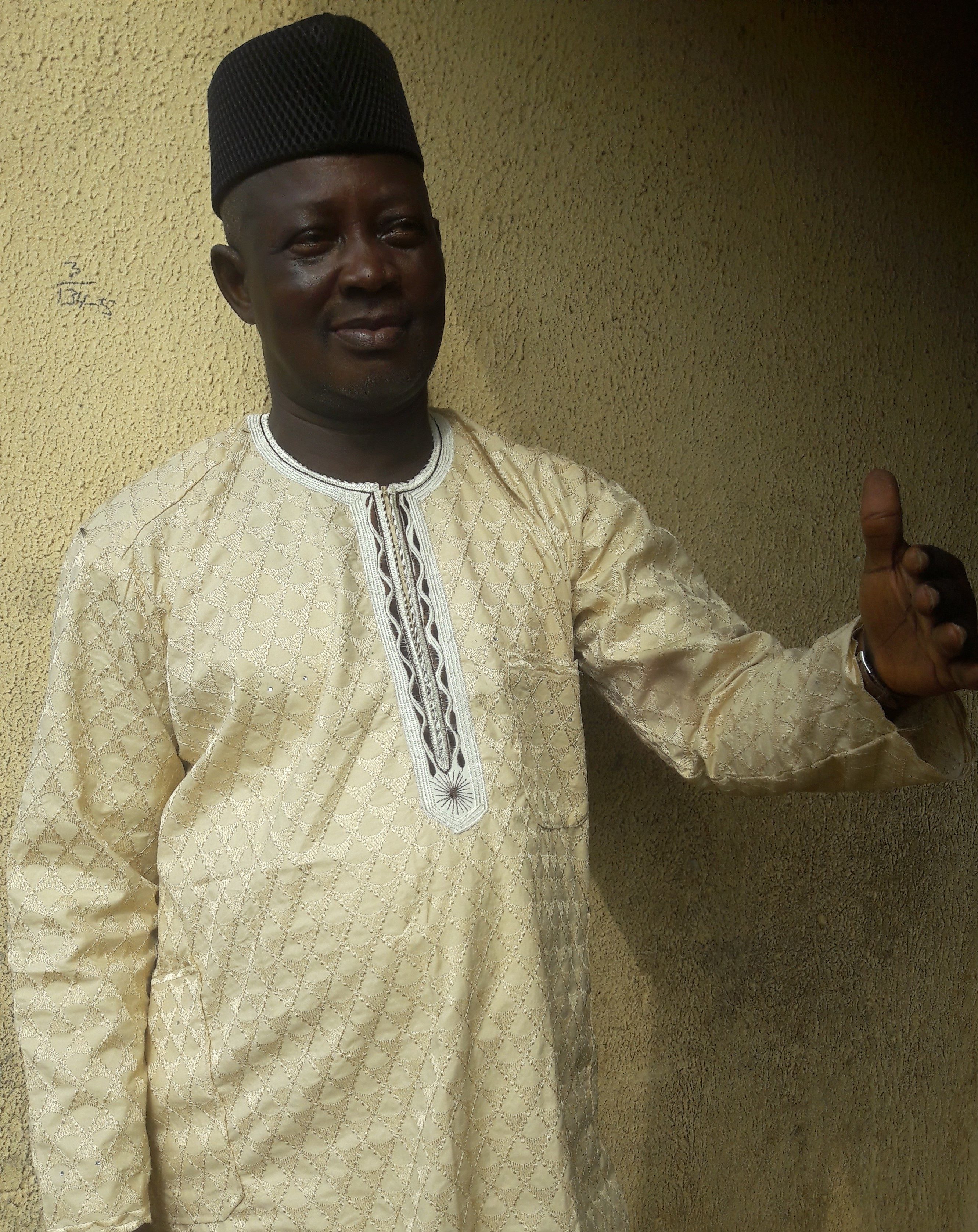 It is on record that in partnership with Prince Okedele Timothy Adekola, another illustrious son of the soil, who is a ex-Customs officer, Nigeria's self built renewable energy expert, researcher and representative of multinational companies, inventor and investor, this distinguished monarch invited and hosted an Italian foreign investor manufacturer of waste and solid Bio-mass generation of electrical and thermal energy plant technology to Osun State to demonstrate advance renewable energy technology, security and food processing technology, with a view to getting them established in Nigeria, encourage government into embracing clean and environmental friendly energy technology, promote investment in renewable energy, mitigate climate change effect and its vulnerability. The newly elected Osun State Governor, His Excellency, Isiaka Gboyega Oyetola, a friend of the monarch and development –practitioner, lodged the Italian and his entourage including Green Energy–Developer from  Republic of Benin, Mr. Thierry Viotogbe during their stay in Iragbiji in April and June 2010.
This same move initiated by the Aragbiji resulted in the visit of the Italian to about the five governors of the South west then – which included, Olagunsoye Oyinlola (who delegated his Deputy – Erelu Obada (later Defence Minister of State) to the white man, Engr. Segun Oni of Ekiti State, Alao –Akala of Oyo State, Dr. Olusegun Mimiko of Ondo and his Deputy-Alhaji Ali Olanusi) for demonstration of the advanced technology  "thermal exploitation plant for waste/biomass to electrical and thermal energy.
In tandem with the tenets upon which the Iragbiji Economic Summit revolved and continued pursuance of the aspiration to attract foreign investors to Iragbiji, the Southwest and beyond , the Aragbiji, still in continued partnership with Nigeria's foremost renewable energy promoter, researcher and Chief Executive Officers of Prince AdeS Oke International ventures, (Prince) Okedele Timothy Adekola,  has concluded plans to bring technology experts from Russia, Germany, Brazil, USA-NJ, Singapore and India to site the first "African Alternative Energy Center" (AAEC), and to as well develop on technology Project-VGV (VIP GREEN VILLAGE) – a place that will house a factory and institute in Iragbiji, where specialists capable to design smart homes, create smart homes, assemble smart houses and maintain smart home service will be prepared; a whole industry of energy saving will be created as well as an institute of cooking specialists. Of course, the monarch`s concern is to effect industrial revolution, infrastructural uplift and social advancement in general within the nation, and by extension, the African continent.
The centre from findings will help accelerate the process of entrenching the culture of renewable and advance technologies of new alternative power towards stabilizing power supply in Nigeria; promote investment; cultural, tourism, industrial growth and catalyze economic recovery agenda of the Federal Government.
His Majesty, Oba Olabomi, readily tells whoever wants to have the slightest inkling into the historical background of Iragbiji that it has been a land of victories and triumphs by forebears who dwelt on truth, equity and integrity, a culture he said stands and presently enjoying great inputs.  Oba Olabomi also said that Iragbiji thrives on peace, tranquility and collective progress which now will begin to attain or gather momentum simply through a united front of all people of Iragbiji.
Given these realities, the Iragbiji Community under the modern day Nigeria sure has a date with greatness and general socio – economic growth; and her people, under the kingship of an egalitarian and development-minded monarch are in for a pleasant surprise which befalls them soon when the fortunes been invited by the Oba and his cohorts finally berth the domain of Iragbiji.