It Was An Act Of God – Man Who Killed 2 Kids Tells Police
Posted on November 21, 2020
AISHA ABUBAKAR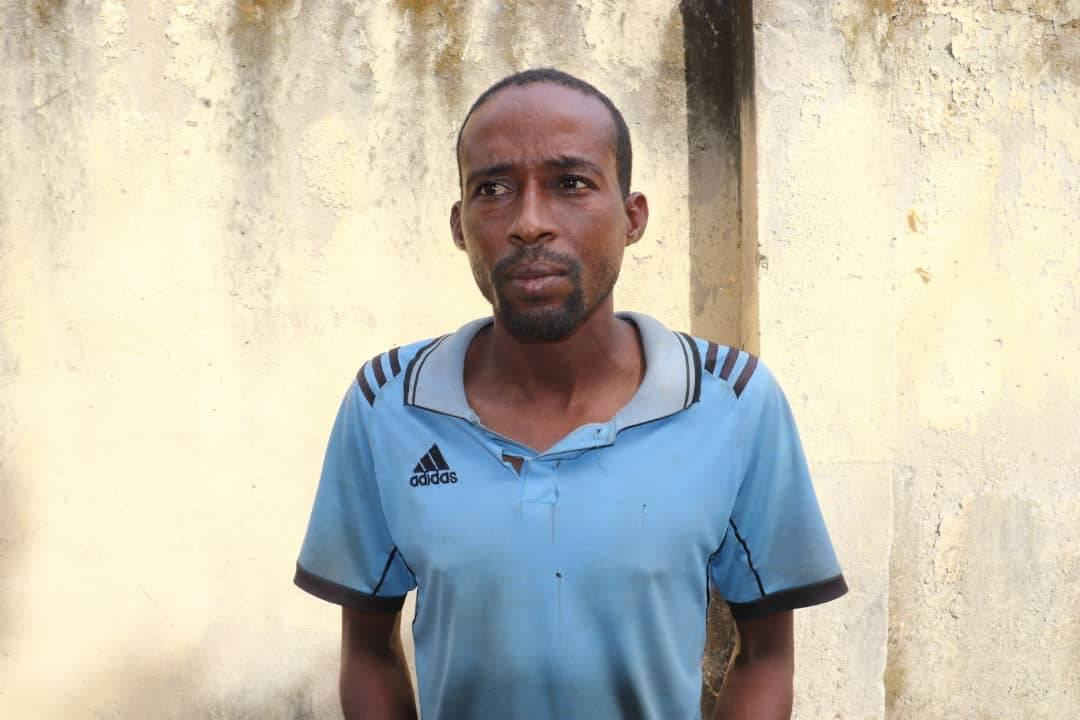 Police operatives attached to the Homicide Section of Nasko Division have arrested one Abubakar Maidabo, who used a cutlass to kill two of his biological children inside the bush and claimed that his action was an act of God.
The incident happened at Maidabo village via Salka, Nasko Magama LGA of Niger State.
This was disclosed by the Police Public Relations Officer, ASP Waisu Abiodun in a statement.
He said that the suspect, Maidabo was arrested for allegedly killing his two (2) biological children with a cutlass, Umar Abubakar, 8 and Shehu Abubakar, 4.
After the alleged gruesome murder of the victims, he hid their corpses in the bush in separate sacks and returned before the information later leaked and he was arrested.
ASP Abiodun explained that on 14th November, 2020, the Police operatives from Nasko Division received information over the murder and arrested the suspect for investigation.
He said during interrogation, suspect confessed to the crime and claimed that the incident was an act of God. The corpses were taken to General Hospital Nasko for autopsy.
The Police Spokesman said that the matter is under investigation and after the conclusion of investigation, the suspect will be charged before the Court for murder, which attracts life imprisonment if he is tried and found guilty.