LAGESC Arraigns Two For Impersonation, One Bags Four-month Jail Term
Posted on September 10, 2021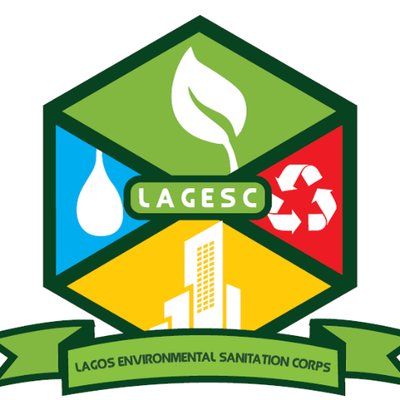 The operatives of the Lagos Environmental Sanitation Corps (LAGESC) arranges two suspects for impersonating the Agency and carrying fake identity after a tip-off from the general public.
The Corps Marshal of the Agency CP Gbemisola Akinpelu (retd) disclosed this today at the Agency's Command Headquarters, Bolade-Oshodi.
According to her, ''the three suspects identified as Mathew Ilesanmi 36, Gbadeyinka Kola 64 and Kehinde Akinmoyero at large portrayed themselves to be LAGESC personnel popularly known as KAI by arresting a victim for open urination around Abiola Garden Ojota''.
The Corps Marshal explained that a concerned citizen alerted the Agency of the illegal activities perpetrated by the three suspects after arresting a man for open urination and subsequently demanded for money before the man could be released.
The Corps Marshal further dsclosed that the Intelligence Unit of the Agency were immediately mobilised to track and arrest the impersonators.
The suspects were arraigned before a Lagos State Mobile Court at Bolade-Oshodi on a two-count charge of Breach of Public Peace and Impersonation both punishable under Section 168 (i) (d) and Section 78 of the Criminal Laws of Lagos 2015.
One of the suspects, Mathew Ilesanmi pleaded not guilty to both charges and his case was subsequently adjourned till the 23rd of September while Gbadeyinka Kola who pleaded guilty to both counts was sentenced to four months in prison without an option of fine, she added.
Mrs. Akinpelu therefore advised members of the public to be wary of fake persons who are out to engage in illegal activities of extorting innocent citizens by impersonating the Agency.
She reminded Lagosians to also avoid open defecation and other environmental infractions, noting that real LAGESC personnel who are always properly dressed with their name tags attached to their uniforms are out to ensure that all the nooks and crannies of the State is free of any form of environmental nuisances.
She urged the general public to report any form of illegal activities by any persons to Agency for necessary action.