Lagos Exco Celebrates Senator Adeola, Outrightly Commends His Immense Contributions Through Laudable Constituency Projects
Posted on August 10, 2022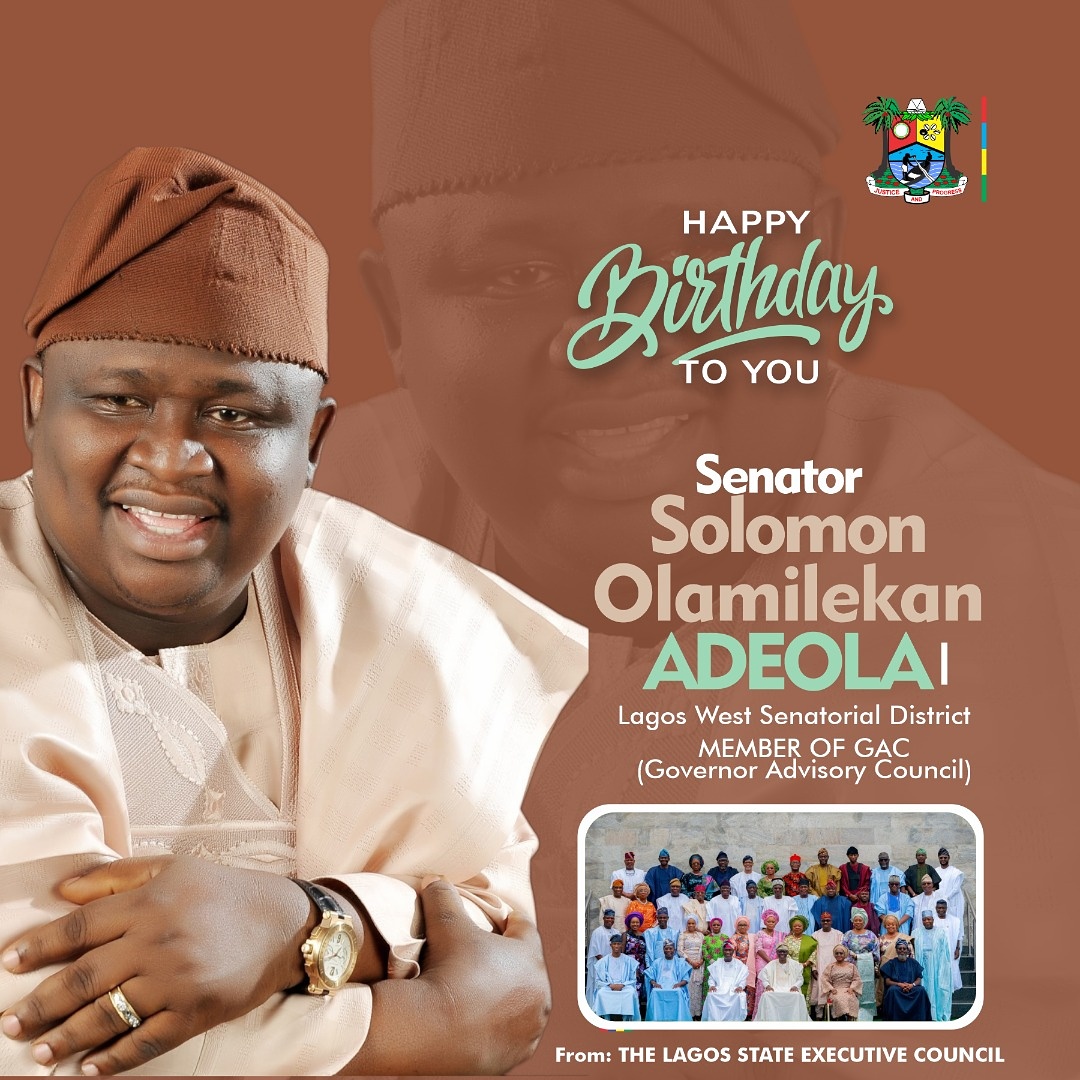 The Lagos State Executive Council has felicitated the lawmaker representing Lagos West Senatorial District, Senator Solomon Adeola Yayi, on the occasion of his birthday celebration. 
In a birthday message to the Distinguished Senator, the Greater Lagos team said, "Many years ago on this day, God decided to create and send down a leader to the earth, The Leader was meant to touch lives and that happened, *Yayi* did!!!"
"On the other hand, in replication, It is a thing of joy seeing a leader, guardian and a mentor thriving and being celebrated on a special day like today."
"It's a treat to us to wish a worthy Leader, a proven Pathfinder, an Untainted Progressive, a Quintessential Leader, a Trusted Grassrooter, a Visionary Personality, a Solid Mobilizer, a Stabilizer at this auspicious occasion of his birth anniversary" the State Executive Council eulogized.
"Senator Solomon Olamilekan Adeola (YAYI), has continuously proven to us over time, that he remains a bulwark of democracy, a quintessential leader, a true servant of the people, a role model to so many young people, particularly to all progressive politicians in Lagos State and in Nigeria at large."
"Today is not only special for you our distinguished Senator, but also for the entire members of our great party, the State Executive Council and for everyone you've touched through your many acts of exemplary leadership."
"Our prayer from the #GreaterLagos team, ably led by the workaholic Governor, Mr. Babajide Olusola Sanwo-Olu, for you on this auspicious occasion of your birth anniversary is that God Almighty grant you long life in good health and happiness, protect you against all evils, uplift you in all facets of life, above all, take you to the very peak of your heart desire (Amen)."
" May this day mark the beginning of greater exploits to come in your life Sir!
Enjoy your day and have massive fun Sir!
Congratulations!!" the Greater Lagos Team concluded.