Lagos Holds Athletics Events For Schools To Mark Int'l Day Of Sports For Development And Peace
Posted on April 7, 2022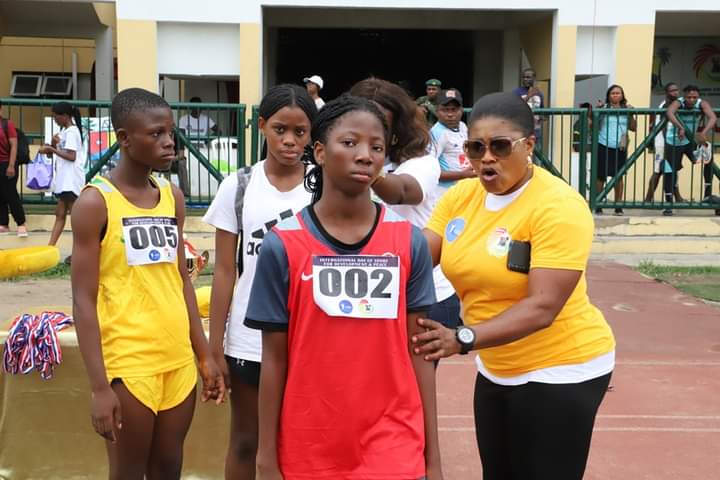 OKAFOR CHINEDU MOSES
Lagos State Sports Commission in conjunction with Sports Global Ambassadors organised all-track event for students in order to commemorate the 2022 International Day of Sports for Development and Peace.
The event, which was held in two phases: inside the Indoor Hall, Molade Okoya-Thomas building,Teslim Balogun Stadium and the Mainbowl of the stadium, featured private and public schools across the six Education Districts.
Students deliberated passionately about the role of sports in conflict resolution and peace in a symposium on the "Role of Sports in Russia / Ukraine Crisis" and also participated in track events.
In his keynote address, the Director General, Lagos State Sports Commission, Oluwatoyin Gafaar, said it's an opportunity to gather youths, teach them how to employ the instrument of sports in resolving conflict that exist all over the world.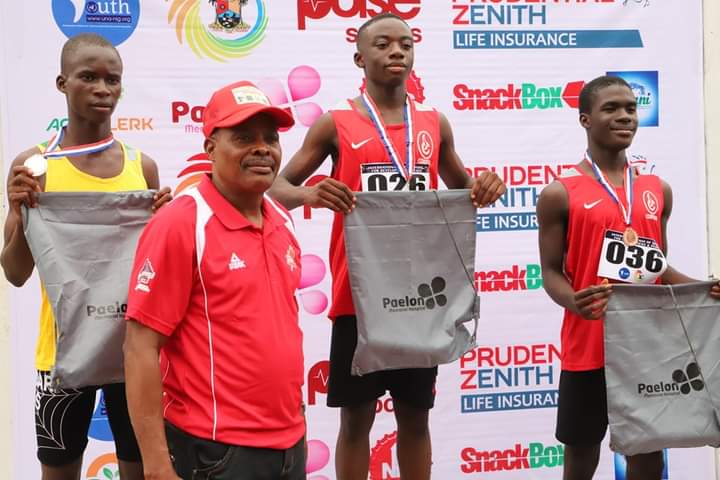 He said no matter what people do, no matter the situation, people have to come to the round table to have a meaningful discussion in resolving the differences between them, stating further that, sports is a good tool in resolving conflicts.
"It's an opportunity for us, so that our youths know right from this age that it is not about violence, rather it's about discussion, engagement and resolving conflict without resulting to violence.
"Sports is a good tool that could be used in resolving conflict to have a very good and and successful resolution", Director General Lagos State sports Commission, Oluwatoyin Gafaar, stated.
Director School Sports, Lagos State Sports Commission, Oluyomi Oluwasanmi, said Sports is the only platform that can bring about unity, peace and tranquility for a nation, stating further that the event has been interesting and impressive being the first to be organized where both public and private schools competed together.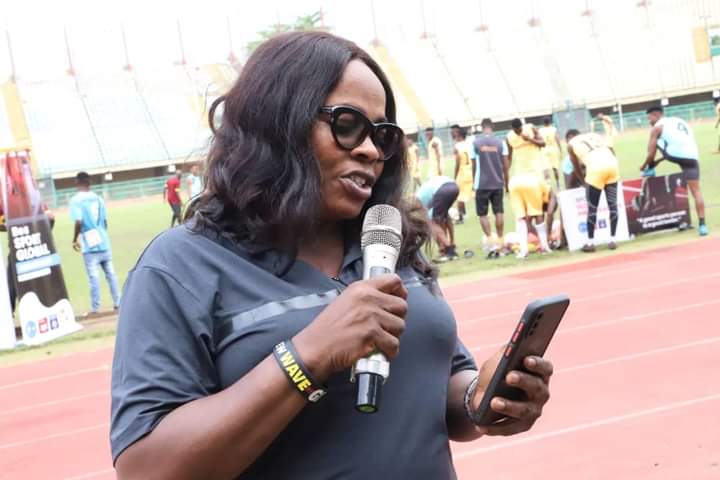 Executive Trustee of Ambassador lnitiative for Youth Development and Conflict Resolution, Ndidi Edeoghon known as "COACH DD" in her remarks submitted that the four pillars which Sports Global Ambassadors accentuate are Leadership, Tolerance, Conflict Resolution and Morality amongst adolescents.
The students also participated in Track events namely 100m, 200m, 4×100 relays and mixed relays for boys and girls in both junior and senior categories.
The best overall in all the race was Oreyo Junior Grammar School with 4 gold, 2 silver and 1 bronze medals; in 2nd place is Corona Secondary School, Agbara with 3 gold, 3 silver and 5 bronze medals and in 3rd place is Oreyo Senior Grammar School with 3 gold and 1silver medals.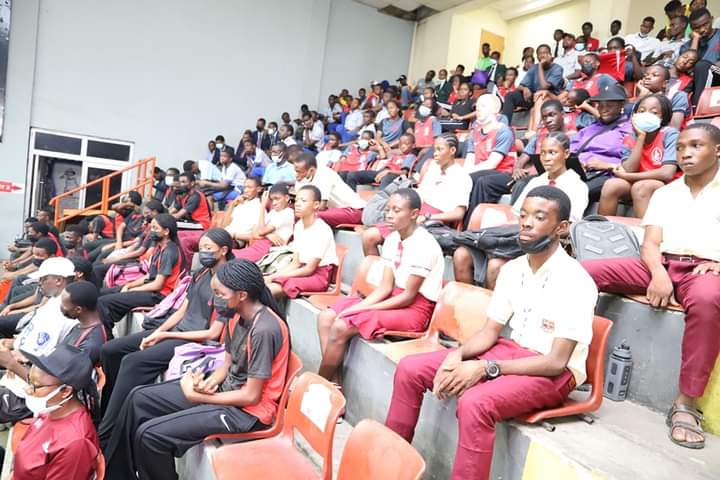 In a keenly contested event on the track, Oyero Junior Grammar School, Ikorodu, were the good sides and champions of the day after scooping four gold, two silver and one bronze medals.
Corona Secondary School, Agbara, came second on the medals table with three gold, three silver and five bronze medals while Oreyo Senior Grammar School, Ikorodu, grabbed three gold, one silver and bronze nil.
The event featured array of notable orivate and public secondary schools across the six Education Districts of Lagos State.