Lagos Holds International Day Of Sports For Development And Peace At Teslim Balogun Stadium
Posted on April 5, 2022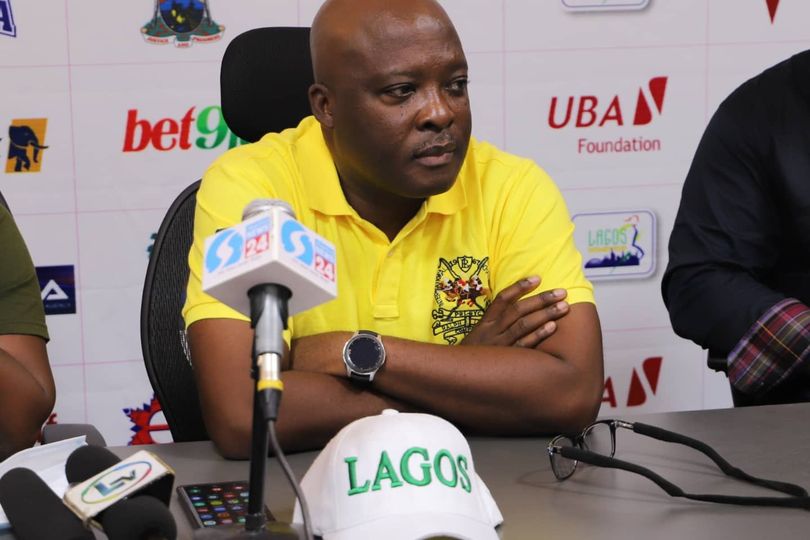 OKAFOR CHINEDU MOSES
Lagos State will hold a special event to commemorate this year's International Day of Sports and Peace on. Wednesday at the Teslim Stadium in Surulere.
The Lagos State Sports Commission in conjunction with Sports Global Ambassadors have concluded arrangement to commemorate the 6th of April, 2022 being the day set aside by the United Nations General Assembly for the International Day of Sports for Development and Peace in the world all over. The Day is in recognition of the role that sports plays in the promotion of development and peaceful co-existence amongst member nations, integral institutions, international development agencies and international bodies.
This is mostly evident in major international sports mundial which presupposes a way of socialization, exchange of global cultures and countries diplomatic relationships in the world over.
The four pillars which Sports Global Ambassadors accentuate are Leadership, Tolerance, Conflict Resolution and Morality amongst adolescents.
These values underpin the realization of mandates and overarching vision of the Lagos State Sports Commission.
The School Sports Directorate of the Lagos State Sports Commission has taken into cognizance the fact that Sports and Peace could be implanted in student athletes from their formative years in the primary and secondary schools by using sports championships as a tool to promote ethical values, life skills ,good character, spirit of sportsmanship and friendship, peaceful co-existence and confidence building.
The celebrate the Day, however, the Lagos State Sports Commission through its School Sports Directorate would feature array of notable private and public secondary schools across the six Education Districts of Lagos State on the 6th April, 2022.
P.M. EXPRESS reports that events will kick-off by the 8:00 a.m. prompt at the Indoor Sports Hall of the Molade Okoya-Thomas Sports Complex with career talk Titled: Role of Sports in Russia-Ukraine Crisis.
Thereafter, the student athletes would be moved to the main-bowl of Teslim Balogun Stadium, Surulere, Lagos for the all-track events which are; 100M ( Boys/ Girls) , 200M (Boys/ Girls) , 4 X 100 M Relays(Boys/ Girls) and Mixed Relays.
Lagos State Sports Commission is renowned for partnering and enabling sports providing entity towards building a healthy and socially stable society through the utilization of the student athletes' population in the six Education Districts.
The participating Schools are: Education District I: Chrisland Schools Idimu, Unity Senior College, Oko-Odo, Ijaiye Housing Estate Grammar Schools, Ifako Ijaiye
Education District II: Immaculate Heart Comprehensive Senior High School, Maryland, Corona Day, Abijo, Caleb British International School, Oreyo Senior Grammar School, Ikorodu
Education District III: Lafiaji Senior High School , Eko Akete Senior High School, Russell College, Ikota, VGC, Pinefield College, Lekki I, Meadow Hall School, Lagos, Lagoon School , Lagos, Children International Schools, Lekki, Whitesands Schools, Lagos
Education District IV: Vivian Fowler Memorial Schools, Lagos, Lagos City Senior College, Sabo Yaba, Government Senior College, Eric Moore
Education District V: Community Secondary School, Ojo, Badagry Grammar School Badagry, Corona Secondary Schools, Agbara
Education District VI: Chrisland Schools Ikeja, Babs Fafunwa Millenium Grammar School, Bolade Senior Grammar School , Bolade Oshodi.