Lagos SWAN Caretaker Committee To Make Secretariat Functional At National Stadium
Posted on April 18, 2022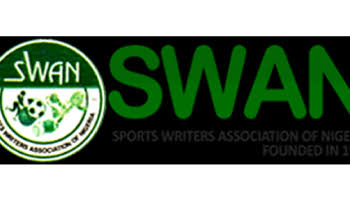 OKAFOR CHINEDU MOSES
The Caretaker Committee (CTC) of Lagos chapter of Sports Writers Association of Nigeria (SWAN) says the secretariat of the association inside the National Stadium in Surulere Lagos, would be given a befitting facelift to make the work of members very easy with comfort.
The Caretaker Committee recently held its first Congress after it was inaugurated by the National Executive of the SWAN from Abuja.
At the Congress, it was agreed that there is need to fully utilise the Lagos SWAN Secretariat to the maximum benefits of the association's activities and its members, while members should endeavour to revalidate their membership with the National Secretariat of the association in Abuja.
The Congress commended the Caretaker Committee's effort to reposition the association while giving the Aaron Akerejola-led Caretaker Committee a pat on the back for being steadfast, and bringing accountability; and effective administration to the fore in the affairs of Lagos Chapter of SWAN and urges the setting up of Electoral Committee to facilitate the election of a new executive for the Chapter.
The Congress also commended the unique collaborative effort of the CTC so far, bearing in mind the poor state in which it took over the administration of Lagos SWAN; and calls on the CTC not to rest on its oars, but ensure that normalcy is totally restored under an enabling environment for the Association and its membership.
While mandating the CTC to look into the finances of the erstwhile executive led by Mr. Debo Oshundun, the Congress questioned the rationale behind the withdrawal of money in the account of the Lagos SWAN by the former chairman after the inauguration of the CTC on 11 February, 2022.
The Communique made available to Independent News Express says the CTC was directed by the Congress to ensure correction of the misinformation among members by making available necessary documents about SWAN to members, particularly the statute to deepen their acknowledge of the association, with a view to checking deliberate falsehood making the rounds.