Lagos' Young Boxers Begin Camping For Governor's Belt Boxing Tourney
Posted on December 17, 2016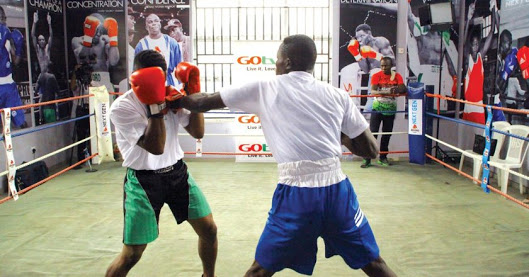 In preparation for the 8th edition of the annual Governor's Belt Boxing Competition 2016, the Lagos State Amateur Boxing Association, under the supervision of Lagos State Sports Commission, begins a closed camping on Sunday for its boxers. 
Sixteen boxers comprise 12 male and four female will resume open camping at the Lagos Hall of Fame Gym located at Olatilewa Street, Lawson, Surulere.
The boxers to be camped will feature at the Governor's Belt scheduled for Sir Molade Okoya-Thomas Hall of the Teslim Balogun Stadium on Monday, 26 December 2016 where the Sport-loving Governor of Lagos State, Mr. Akinwunmi Ambode will be the Special Guest of Honour, while Deji Tinubu, Special Adviser to the Governor of Lagos State, who is also the Chairman of Lagos State Sports Commission and Adewunmi Ogunsanya, Director General Lagos State Sports Commission will be the Chief Host and Host respectively. The Elegushi of Ikate Land , HRH Oba Saheed Elegushi is the Royal Father of the Day. An exhibition bout  for the cadets has been slated to hold during the Governor's Belt .
Lagos boxers that qualified for the closed camping  are Dauda Azeez and Dare Ogunyanju from Paramount Boxing Club who are fighting in the 49kg, Abiodun Taiwo and Bolaji Yisa from No Shaking Boxing Club and Brightest Boxing Club, (52kg) Riliwan Lawal and Aliu Ibrahim from Nigeria Army and Paramount Boxing Club (60kg), Kazeem Saka and Ahmed Rufai from Kamlat Boxing Club and No Shaking Boxing Club (64kg), Egowa Richard and Fatai Balogun from Nigeria Army and Young Stars (81kg) and Gabriel Francis and Adebayo Imole from Champion Boxing Club and Golden Boxing Club (91kg)
In the female's category are Olamide Mustapha and Ayisat Oriyomi from Smart Boxing Club and Ologundudu Boxing Club(51kg) and Adegunmola Toyin and Adebisi Barakat from Smart Boxing Club and Brithest Boxing Club.
Cadet boxers who are to compete in the Exhibition Bout during the Governor's Belt will be participating in the closed camping. They are Abdul Rahman from Ayoola Nursery and Primary School, Itire – Ikate, Surulere, Lagos and Raheem Animasahaun of Holy Trinity Nursery and Primary School , Mushin, Lagos.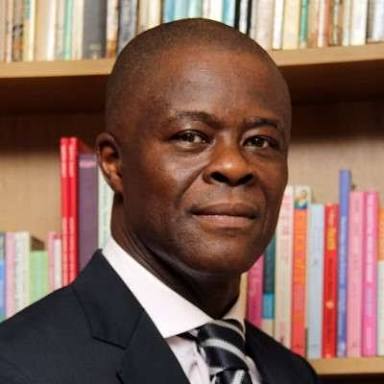 This year's Governor's Belt Championship will have international flavour as some boxers from neighbouring West African countries will be in Lagos live to trade punches. They will be coming from Togo, Benin Republic, Ghana and Ogun State of Nigeria. They will battle boxers in Team Lagos for honours.
Some of the Boxers are Dotse Dekpakou from Togo (60kg Male), Ayaovi Agbonson from Togo (91kg), Agnan Jean-Mouche from Benin Republic (52kg) and Agnan Benjamin from Republic of Benin (64kg) .
It would be recalled that prior to this closed camping, a two-day boxing trials for boxers from 20 clubs and the  Nigerian Army was organized in November at Teslim Balogun Stadium in Surulere. Some of the clubs are Brightest Club, Aso Rock Club , Golden Weapon Club, Lagelu Club, Young Star Club , Kamlat Club , Dragon Club, Knowledge is Power Club, Current Club and Morgan Club among others.
During the trials, 40 males and 25 female boxers participated in the  keenly contested bouts out of which 20 male and 8 female boxers were selected  in preparation for the main bouts scheduled for Monday, 26 December 2016.
According to one of the boxers that qualified for the closed camping, Imole Adebayo, 91kg category boxer from Golden Weapon Boxing Club, "I am happy to qualify for the camping and I so much believed that with training and prayers, I will be the one to win the Governor's Belt on 26 December.
"I want to commend the Lagos State Government through the Lagos State Amateur Boxing Association for organising the trials, " he said.
The Head Coach , Lagos State Amateur Boxing Association, Waidi Sobaloju stated  that the closed camping was designed  to enable the association to present quality boxers to compete for the Governor's Belt competition with the challengers from some neighbouring West African countries and Ogun State.
The Governor's Belt Competition is being organised annually by the Lagos State Boxing Hall of Fame in conjunction with the Lagos State Amateur Boxing Association.