Landlords Panic As Armed Men Invade Ayobo To Take Possession Of About 1000 Houses Over Purported Court Judgment 
Posted on September 19, 2023
MICHAEL AKINOLA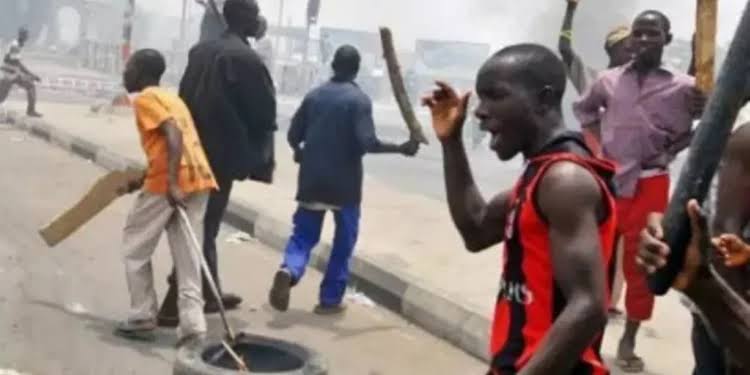 Landlords in Yakubu Jaiyeola Estate, Igbo Ilogbo area of Ayobo, Alimosho Local Government area of Lagos State, may likely lose over 1000 houses as armed men invaded the community to take possession of the properties worth millions of Naira over a Court judgement. 
P.M.EXPRESS reports that following the invasion, the landlords have urged the Lagos State Government, the State Attorney General and the State Commissioner of Police to come to their rescue and save their properties.
The landlords claimed that the invasion was an attempt to forcefully take over their properties because there was no recent judgement on the ownership of the land on which thousands of houses were built as claimed by the invaders.
The armed men have warned the Landlords to come and settle with the owners of the land and threatened to take possession of all the properties in the area if they failed to come and repurchase them.
However, the landlords, who are now residents in the area claimed that the purported judgment by the armed thugs was contrary to an Appeal Court judgement, which ruled on the ownership of the land in the area since 1996.
One of the Landlords, who pleaded not to be mentioned stated:
"We have been living in this community for over 20 years and there has been  peaceful coexistence among us and we have continued to develop the area".
"However, the area turned violent on Friday 15th September, 2023, when some armed hoodlums led by a man, simply identified as Kaka Morufu, started sealing houses by force."
"When residents attempted to know why those houses were being sealed up, they claimed to be acting on the orders of a royal father in the Ejigbo area of the state."
"The land is properly documented with the Lagos State Government. It is covered by Registered Deed of Conveyance, No 14 Volume 854, Lagos Land Registry. It is also covered by Lagos State Gazzette 2009."
"We also have Ikeja High Court and Court  of Appeal judgements, which covered known and unknown persons.
These judgements have not been upturned by any superior Court."
"We have our Certificate of Execution of Possession since 1996. The Courts  gave us Certficate of Execution of Possession and we have been in active possession since 1996. We have taken possession of this land since November 1996 till date."
P.M.EXPRESS findings revealed that there was actually a Court judgment being paraded by the armed men, who allegedly invaded the community with motorcycles and other dangerous weapons and sealed those affected houses.
However, our reporter could not verify the authenticity of the Court judgment as at the time of filing this report.