LASTMA Director, Peter Gbejemeje Battered While Enforcing Traffic Law On Highway 
Posted on January 25, 2023
MICHAEL AKINOLA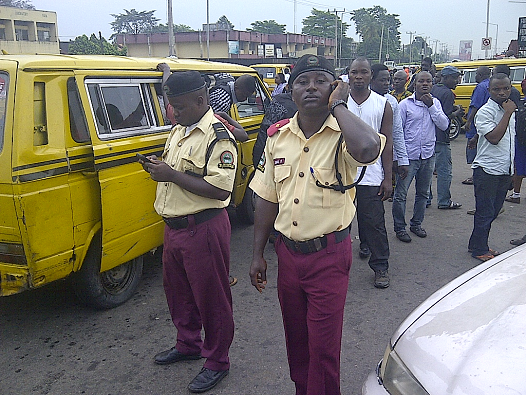 The Director of LASTMA in charge of operations in Ejigbo chapter, Peter Gbejemeje, is lying critically ill at an undisclosed hospital after he was brutally attacked and stabbed while enforcing traffic laws on the highway in Lagos State. 
P.M.EXPRESS reports that Gbejemeje was brutally attacked and sustained life threatening injuries at Jakande Estate, Ejigbo, with other officers while carrying out his lawful duty on the road by a driver, Olumide Oritsejaro and his accomplice now at large.
The driver, Oritsejaro, was said to be driving against traffic on the road when Gbejemeje, who was on routine monitoring with some of his officers on the road, accosted him.
The driver resisted arrest and the impounding of his vehicle at LASTMA office, which resulted in exchange of words and later degenerated to fighting between the driver and the LASTMA officers.
In the process, the driver used a sharp object and stabbed Gbejemeje on the face. He was said to have bled profusely and was rushed to the hospital for treatment alongside another officer, Beyoku Nurudeen, who the driver also attacked and tore his uniform during the fight.
The alleged assault was reported to the Police at Ejigbo Division. Oritsejaro was subsequently arrested and detained at the station for interrogation while his accomplice escaped and now at large.
After thorough interrogation, the Police found him culpable and then charged him before the Ejigbo Magistrates Court for the alleged offence.
He pleaded not guilty when he was arraigned.
The prosecutor, Supol Benedict Aigbokhan, then asked the Court to give a short adjournment for hearing since he pleaded not guilty to enable the Police to prove that he actually committed the alleged offence.
The Presiding Magistrate, Mrs. K.A.Ariyo, granted him bail in the sum of N100,000 with two sureties in like sum.
The matter was adjourned till 7th February, 2023, for mention while the defendant was remanded in custody at the Correctional Centre at Kirikiri town, Lagos, pending when he will perfect his bail conditions.