Leadership Is About Passion To Serve Your People Diligently, Wike Says As Wamakko Commissions Project
Posted on August 11, 2022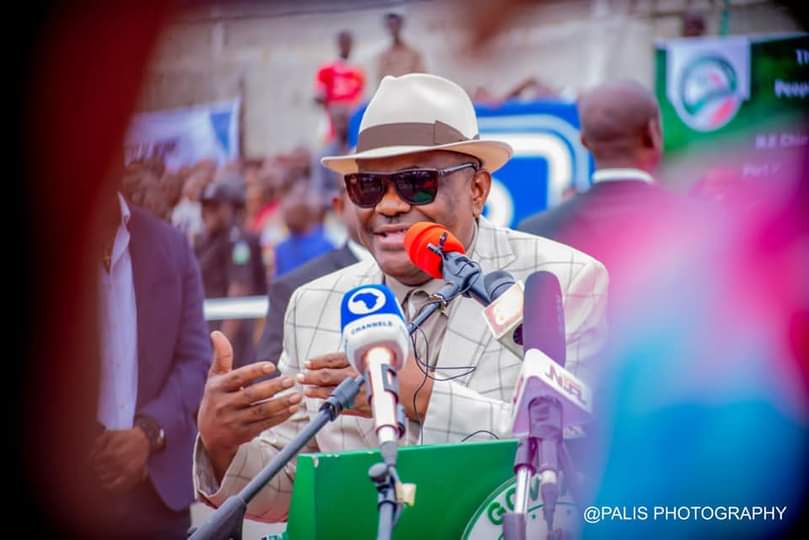 The Executive Governor of Rivers State, His Excellency, Nyesom Ezenwo Wike, said leadership is about putting the interests of the people first before yours, but unfortunately, most political leaders today place their own interest before anything.
Governor Wike made the assertion at the commissioning ceremony of Ogbunabali/Eastern Bypass Dual Carriageway in Port Harcourt on Tuesday 9 August, 2022.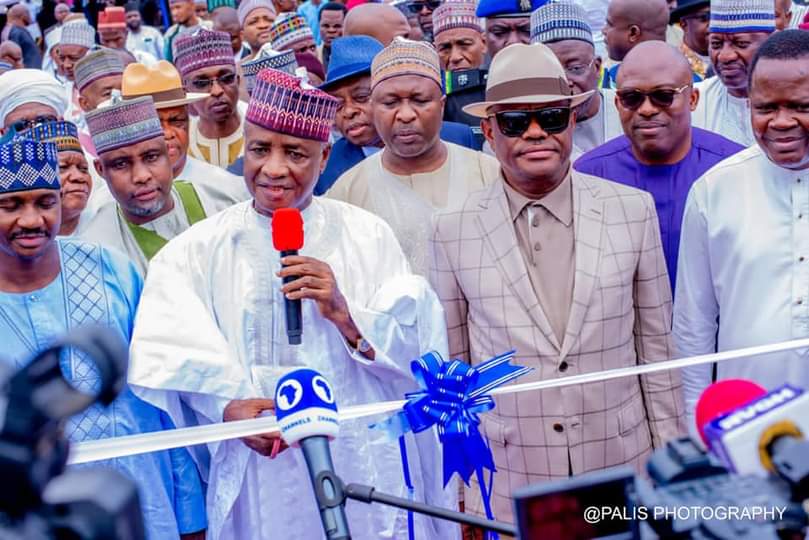 "Someone called me last night and said people are complaining that Nigerian economy is dying, the hardship is becoming too much, but everyday we are commissioning projects and flagging-off new ones in Rivers State, am I not in this same Nigeria? I told him that the amount of money you have is not important, what is important is your passion to serve and your love for your people because leadership is about the passion to serve your people.
"If you are committed to the job and you love your people, no matter the small money you are getting, you would be able to do something for people to see and appreciate.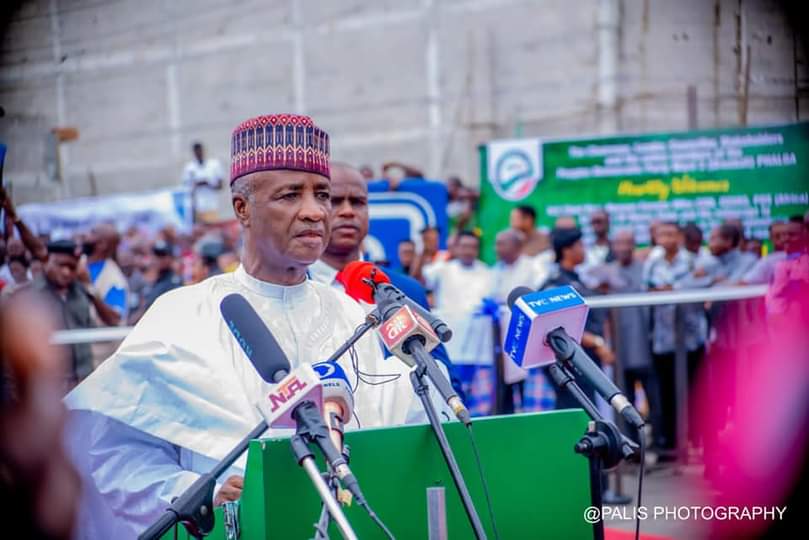 "Leadership is not about political party, it is about your individual capacity to deliver. A political party is just a vehicle to actualize your ambition, no matter the political party I find myself, I will still perform because I have that passion for my people and the commitment to serve them," he said.
The governor took a swipe at some politicians in Rivers State who he described as scavengers for their inability to use their closeness to the seat of power to attract government projects and programmes to their people.
"Some people claimed that they are close to those in government, there is nothing wrong in being close those in authority, but the question is, what has your people benefited from your closeness to those in government? Let them tell us.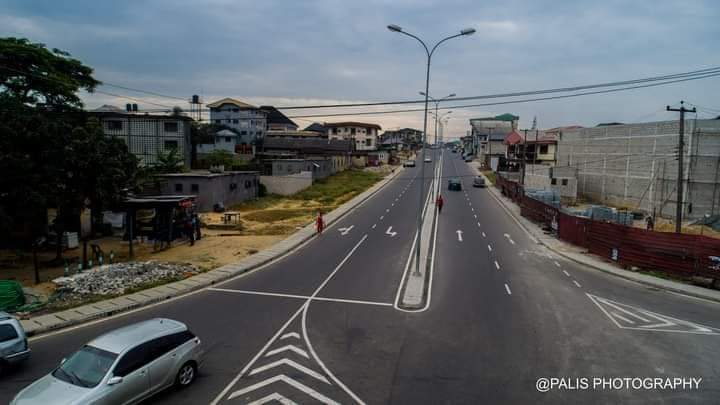 "May God forgive me that I will be close to a president or vice president and my people cannot boast of anything to show for it, I don't want to be close to any president or vice president that my people would not benefit from," the Governor stated.
Former governor of Sokoto State, Senator Aliyu Wamakko, who was the Special Guest of Honour at the invitation of H.E Nyesom Wike to commission Ogbunabali/Eastern Bypass Road commended Rivers State Governor for his developmental strides in the State.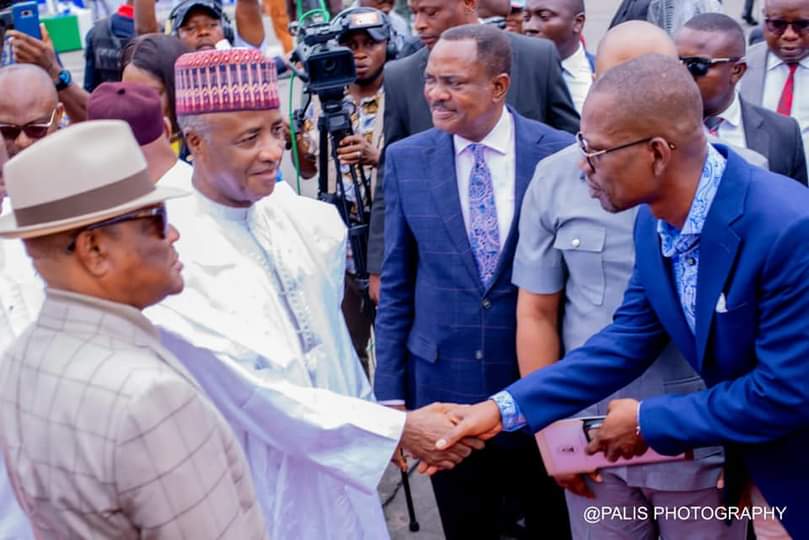 "I want to thank you for giving me the honour to be part of your success story, may God encourage you to do more.
"When you asked me to come and commission this project, it was really a welcome development for my community and the people I represent because to me, leadership is about meeting the yearnings and aspirations of the people you govern, and that you have done very well, I commend you for that," the Senator said.
Giving the description of the project, The Rivers State Commissioner for Works, Dr. George-Kelly D. Alabo, FNIQS said the total length of the road is 2.19km.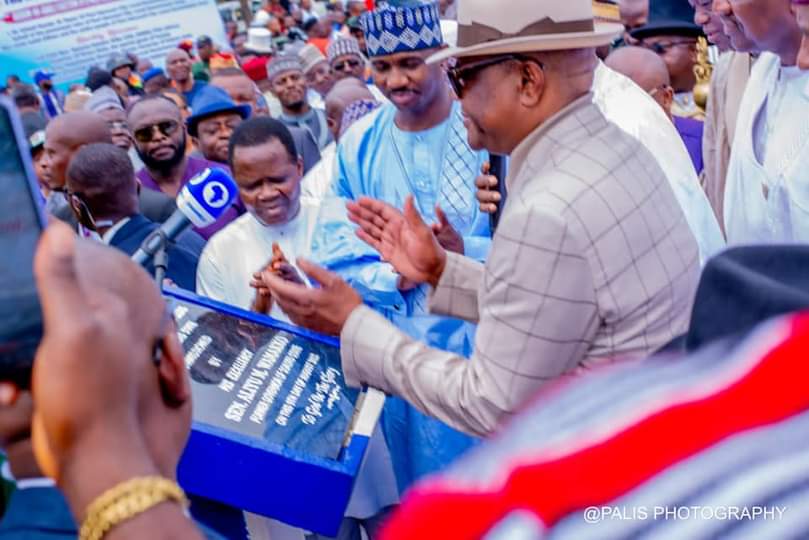 "The total length of Ogbunabali dualized road with extension to Eastern Bypass is 2.19km with drainages on both sides up to 4.38km.
"On the Ogbunabali axis we have median stripe of 750m and at the Eastern Bypass axis we have median strip of 1.5m.
"Sub structurally, this road was a single carriageway, it was totally rebuilt. 6mm thickness of sand-filling was done, 150mm thickness of cement soil stabilisation was done, and 150mm thickness of stone base was done.
"This road project was completed within the specified time and quality, the commissioner said.