Lions Club Raises Fund To Furnish Ultramodern E-Library In Calabar
Posted on September 28, 2022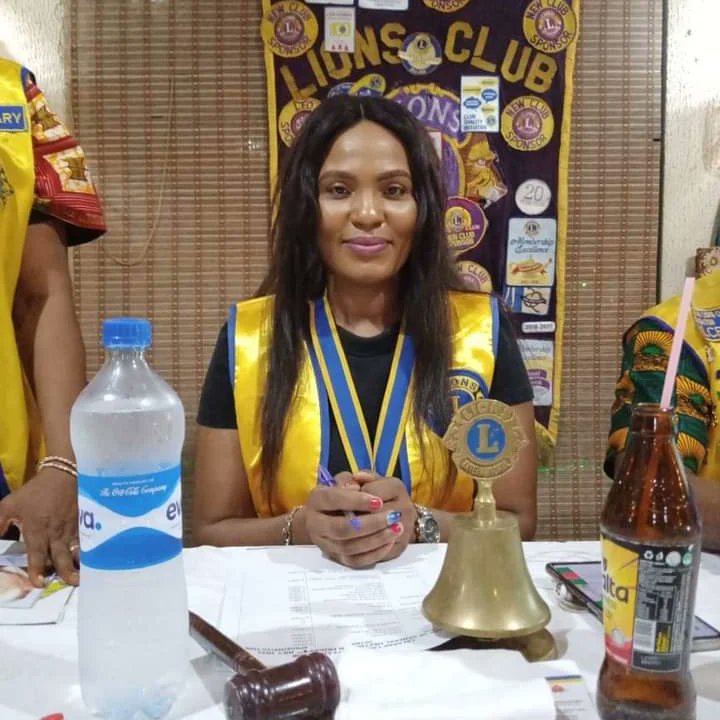 The Calabar Canaan City Lions Club, Region 5, Zone 5c, District 404A2 has held a fundraiser to furnish an ultramodern E-library in Calabar.
The event which was also an investiture ceremony of Mrs Felicita Opata, the 40th President of the club and her board of directors for the 2022/2023 service year held in the late hours of Saturday.
Speaking during the ceremony, Opata said the E-library building was constructed in 2021 but was yet to be put to use because it had not been furnished with the necessary items it needed.
The president said the library needed 40 to 60 computers, desktop tables chairs and a functional server room adding that immediately those items were installed, the building would be ready for inauguration.
"We have built the structure of the library, what we just need is funds to furnish it and hand it over to the state government to be accessible to all residents of Cross River.
"We will sign a Memorandum of Understanding (MOU) with the government to ensure that the library is sustained because in the course of construction, the place was burgled twice.
"So part of our partnership with the government who I know has a vested interest in the project is to ensure a perimeter fence is constructed, installation of security lights and  24 hours security," she said.
Apata added that the next one year would be eventful and that they would focus on vision, diabetes, pediatric, cancer, environment and others, although their key project would be to furnish the E-library.
On his part, the Chairman of the occasion, Dr. Alfred Mboto, said as a club that believes in humanity, Lions Club has come to bridge a gap by contributing to make the world a better place.
"If you want to kill a nation, kill its education and what is education if you cannot have somewhere to gather knowledge and research.
"I have also seen the club undertake  humanitarian gestures like health outreaches and helping street children too numerous to count," he said.
He urged everyone to borrow a leaf from the club as it made no sense when some people had so much and others had nothing and they were not bothered
Also, speaking during the ceremony Mr Jide Bello, District Governor of District 404A2 of the club said although, they had their thematic areas, they carried out assessments to discover the needs of their community.
Bello who officiated the investiture ceremony of the new president also inducted some new members, stating that the club was open to everyone so long as they could give any or all of the club's "three Ts", time, talent and treasure.
Before the construction of the E-library by Lions Club, the state library in Calabar had and was still in a deplorable state for the past 10 years.