Madubuko In Avowed Efforts To Publish Falsehood About Revenue Partners & AiRS Chairman 
Posted on November 11, 2023
COMRADE JOHN ANAKWE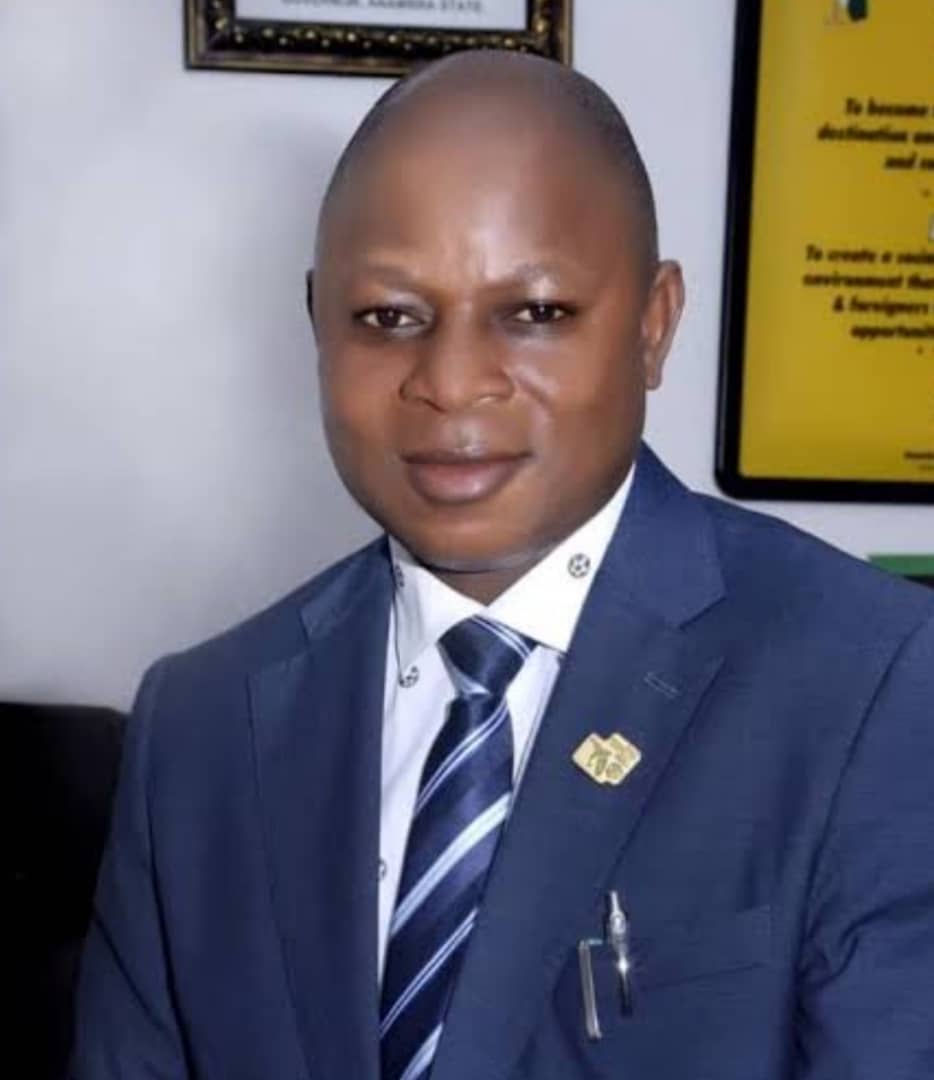 News organizations are meant to play a critical role in the dissemination of quality, accurate information in society. This has become more challenging with the onslaught of hoaxes, misinformation, and other forms of inaccurate content, which flow constantly over digital platforms.
Journalists today have an imperative—and an opportunity—to sift through the mass of content being created and shared in order to separate true from false, and to help the truth to spread.
Unfortunately, in Anambra Internal Revenue Service AiRS, the lingering board room clashes between the Chairman, Dr Greg Ezeilo and the Executive Director of Operations Christian Madubuko, has seen the falsehoods in the online-media publications, the campaigns of deceit and calumny against Dr Ezeilo, and Ken Nwankwo-ABig, the CEO of the official revenue partners Bigly Oil and Gas Limited.
The current reality, which has shown how Madubuko deploys news organizations to cover unverified claims, online rumours, and viral content is quite unfortunate. Lies spread much farther than the truth, and news organizations play a powerful role in making this happen.
Madubuko, in a bid to ensure that the reputation and image of the AiRS Chairman, Dr Greg Ezeilo, and Ken Nwankwo-ABig is tarnished, deploys online News websites, which dedicate far more time and resources to propagating questionable and often false claims than they do working to verify and/or debunk viral content and online rumours.
These news organizations rather than acting as sources of accurate information, frequently promote misinformation in an attempt to drive traffic and social engagement.
For the records, let it be known to the general public that Dr Greg Ezeilo at no time requested for any gratification from Ken Nwankwo-ABig. Against all false claims. The AiRS Boss has never collected a dime from Bigly Oil and Gas for any intents and purposes. Madubuko's diatribes, falsehoods and slanderous accusations are dangerously targeted at bringing the Bigly Oil and Gas Company to disrepute, and that cannot be allowed to pass.
Madubuko, in his desperate attempt to drag the name of the Bigly Oil and Gas Company in the mud, has reportedly accused the firm of recruiting hardened criminals across the State for revenue collections. Let it be known that Madubuko is the enemy of Anambra State Government, an agent of destruction, who have been enjoying the illegal services of criminal elements in the state parading as revenue collectors. There has been series of reports of illegal revenue collections by Madubuko's touts scattered round the state, the Okada riders, and tricycles have been extorted in the tune of millions of Naira.
In order to keep his pockets enriched, Madubuko has deviced means of  sponsoring propaganda using online-news organizations to peddle lies, damn lies against the Chairman of AiRS, and Bigly Oil and Gas Limited.
The members of the public are enjoined to disregard the disinformation and fake news making rounds,which were sponsored by the embattled Madubuko, who has been adjudged the number one enemy of progressive governance presently being witnessed in Anambra State under the able leadership of the hard working Governor Charles Chukwuma Soludo.
– Comr John Anakwe writes Onitsha, Anambra State.