Man, 20, R*pes & Impregnates Girl, 13, Offers To Marry Her 
Posted on October 2, 2022
AISHA ABUBAKAR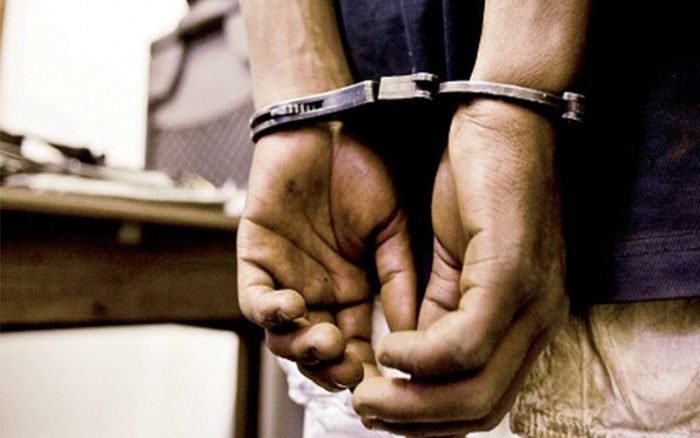 A 20-year old man, Haruna Mohammed, has landed in trouble after he allegedly raped a 13-year old girl, got her Impregnated and offered to get married to her in order to cover the crime.
However, his action angered the girl's parents, who got him arrested for defilement over the conduct, which seemed to have ruined the girl's immediate educational pursuit.
P.M.EXPRESS reports that the incident happened at Laying Kaji, Lafia, Nasarawa State, where they reside.
The suspect, Mohammed has been arrested by the Nasarawa State Command of the Nigeria Security and Civil Defence Corps (NSCDC) for defiling and impregnating the girl and he is said to be undergoing interrogation over the dastardly act.
He was said to have lured the victim, forcefully engaged her in sex and in the process, the girl became pregnant. And when her parents asked to know who was responsible, she mentioned Mohammed and narrated how he raped her.
This was disclosed by the Public Relations Officer of the Command, DSC Jerry Victor, while parading the suspect at the State Headquarters of the corps in Lafia on Thursday, September 29, 2022.
"The Command arrested a 20-year old, Haruna Mohammed, for raping, defiling and impregnating the victim. He has confessed to have committed the act and promised to get married to the underaged girl.
However, DSC Victor stated that the suspect committed a serious offence, which he is liable for and will be charged before the Court of competent jurisdiction for prosecution.
Meanwhile, the State Commandant, Abbas Bappa Muhammed, has called on parents and guardians to be vigilant about their children and wards to avoid such similar incident in the future.
The suspect risks several years of imprisonment if he is tried and found guilty before the Court for the alleged offence but that will be after the conclusion of investigations by the Police.
Categorised as : Crime
No Comments »