Man, 24, Batters Sister After Arranging Man Who Impregnated Her
Posted on October 2, 2022
MICHAEL AKINOLA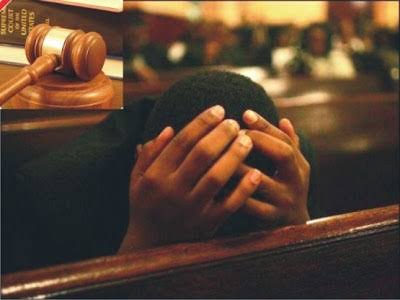 A 24-year old man, Bolaji Koiki, has been arrested in Lagos State for allegedly battering his sister, Omobolanle Koiki, over money as settlement after he arranged a man who impregnated her.
P.M.EXPRESS reports that the incident happened on 8th September, 2022, at Famakin Street by Pipeline Road, Idimu area of Lagos, where they reside with their family.
The suspect, Bolaji, was said to have arranged a man for her  sister, Omobolanle, who impregnated her, travelled abroad and was sending money for her welfare and that of the baby.
However, Bolaji was said to have told his sister, Omobolanle, that since he was the person that arranged the man for her, whatever money he sends to her would be shared between them.
But on the fateful day, Bolaji reportedly attacked and battered Omobolanle as he got information that money was sent to her. He was said to have demanded his own share but she refused and told him that she had given him enough, which angered him.
That led to exchange of words between them and in the process, he attacked her and inflicted serious injury on her eye and other parts of her body.
After the attack, she was taken to an undisclosed hospital for treatment and the matter was equally reported to the Police at Idimu Division. Bolaji was then arrested and detained for interrogation over the conduct.
During interrogation, Bolaji was said to have told the Police that he had an agreement with the sister, Omobolanle, before he arranged the man that impregnated her. And that the agreement was that any money he brought, they will share it because he was the initiator of the relationship between them.
The Police found him culpable and subsequently charged him before the Ejigbo Magistrates Court for assault.
He pleaded not guilty.
The prosecutor, Inspector Simeon Njue, then asked the Court to give a date for hearing since he pleaded not guilty to enable the Police to prove that he actually committed the alleged offence.
The Presiding Magistrate, Mrs. A.K. Dosumu, granted him bail in the sum of N100,000 with two sureties in like sum, who must show evidence of means of livelihood.
The matter was adjourned till 25th October, 2022 while the defendant was remanded in Correctional Centre at Kirikiri town, Lagos, pending when he will perfect his bail conditions.
Categorised as : Metro
No Comments »