Man, 32, Arrested For Attempting To Set 2 Police Officers Ablaze
Posted on April 5, 2022
CYRIACUS IZUEKWE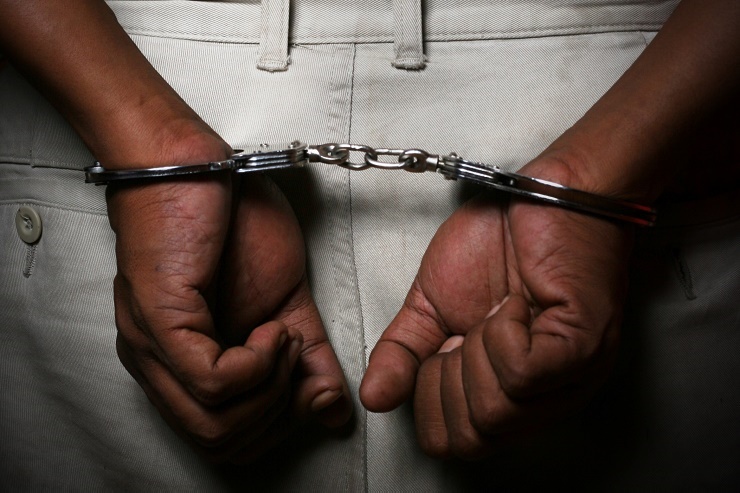 Tragedy was averted at Ayobo community in Ipaja area of Lagos when an angry mob attacked two Police officers, poured petrol to set them ablaze but they escaped by divine intervention. 
P.M.EXPRESS reports that the two Police officers attached to Ayobo Division, Inspector Akingboju Franklin and Sergeant Bada Adeboye, reportedly went to Megida Bus Stop in Ayobo to perform an undisclosed official duty before they were attacked. 
During the attack, one of the angry mob brought some petrol, poured on the officers uniform and was about to set them ablaze before they managed to escape.
One of the suspects behind the arson, a 32-year old Akinbobola Balogun, was arrested while others, who committed the alleged dastardly act on the officers, were said to be at large.
Having been found culpable, he has been charged before the Ogba Magistrates Court for attempted arson by pouring some petrol on the Police officers to set them ablaze and damaging their phones during the attack.
It was at the same Bus Stop in Ayobo, where a Police officer, Wasiu Abogunloko, was stabbed to death with scissors by an angry motorcycle operator over the seizure of his bike at night.
The 30-year old suspect, Aliu Sanusi, also stabbed a teenager, who is currently receiving treatment with a scissors after he had stabbed the late Abogunloko mercilessly and he slumped and died on the spot due to too much bleeding.