Man, 36, Arrested For Inserting Finger Into Girl, 10, Private Part
Posted on February 14, 2020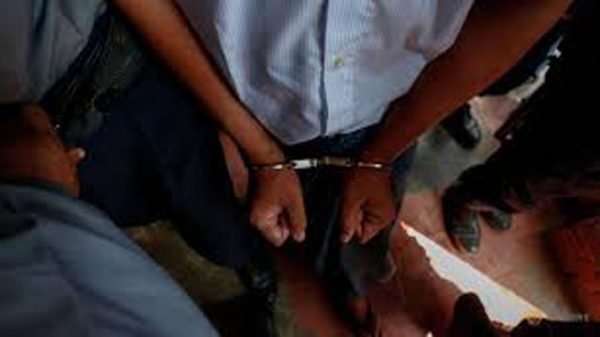 CYRIACUS IZUEKWE
Police operatives in Lagos have arrested a 36-year old man, Olasehan Opeyemi, who reportedly derives satisfaction from inserting fingers into under aged girls' private parts in order for him to explain what his other motives were.
P.M.EXPRESS reports that Opeyemi landed in trouble after many escapes as he tried out his neighbour's 10-year girl and the girl informed her parents about what happened.
The incident happened at Ijora Badia area of Lagos where they reside.
The parents of the victim did not take the alleged assault on her lightly and went to the Police Station to report the matter. Opeyemi was subsequently arrested and later transferred to the Gender Section of the Police Command.
At the Command, he was said to have told the Police that he was not really putting his finger but was checking something in her private part which be failed to tell the Police.
Having been found culpable, the Police then charged him before the Ogba Magistrates Court for penetration with his finger which is statutory rape under the criminal code.
The alleged offence attracts several years of imprisonment if he is tried and found guilty before the Court.
The Court did not take his plea after the prosecutor asked the Court to refer the matter to the DPP because it was a case of penetration with the finger on a minor.
The Presiding Magistrate, Mrs. O. Sule-Amzat, ordered him to be remanded in prison custody without an option of bail pending the outcome of DPP's advice.
The Court also directed the prosecutor to duplicate the file and send to the DPP for advice and adjourned the matter till 16th April, 2020.
The matter may be transferred to the High Court if the DPP finds him culpable and recommends his trial for the alleged offence.