Man, 40, Swindles Golden Oil Company N90m With Forged Customs Documents 
Posted on May 13, 2022

MICHAEL AKINOLA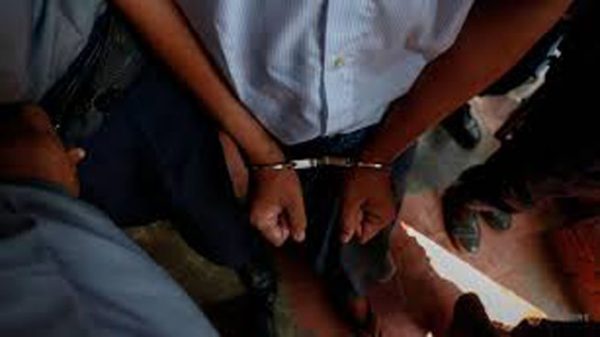 Police operatives at the State Intelligence Bureau, Ikeja, Lagos State Command have uncovered a syndicate, which forged  Customs import duty clearance and used it to defraud companies and individuals in Lagos State. 
This followed the arrest of a 40-year old man, Adewale Adeniyi, who allegedly swindled Golden Oil Company N90m worth of crude vegetable oil with forged Customs documents and escaped undetected in Lagos State.
P.M.EXPRESS reports that the incident happened at Ikorodu area of Lagos, where the company is located.
The Police alleged that the suspect, Adeniyi, who resides at PZ Estate, Ikorodu area of Lagos, conspired with others now at large sometime in December 2021, forged the Customs import duty documents and carted away the crude vegetable oil worth the said amount and escaped.
Later the management was said to have realized the scam and wrote a petition to the Police at SIB, who moved into action and discovered the fraud, which led to the arrest of Adeniyi while his other accomplice were said to be at large.
During interrogation, the Police discovered that the documents Adeniyi presented were forged and he was said to have sold the product and shared the money among the syndicate.
He was therefore, charged for conspiracy and stealing before the Ogba Magistrates Court.
However, when he was arraigned, he pleaded not guilty.
The prosecutor, Supol Bisi Ogunleye, asked the Court to give a date for hearing since he pleaded not guilty to enable the Police to prove that he actually committed the alleged offence.
The Presiding Magistrate, Mr. A. Adebayo, granted him bail and ordered his remand in the Correctional Centre at Kirikiri town, Lagos, pending when he will perfect his bail conditions.