Man, 46, Sent To Prison For Swindling Lady N6.5m With Visa Racket
Posted on November 20, 2023
MICHAEL AKINOLA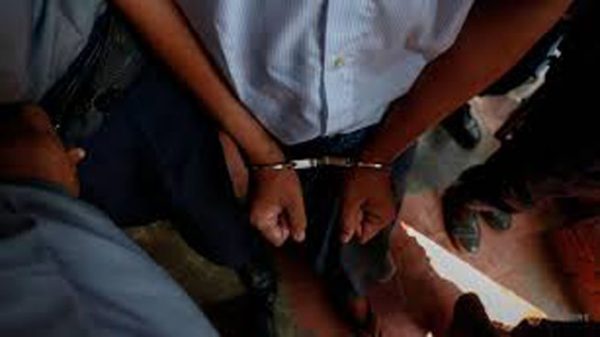 A 46-year old man, Chukwuneme Afam, has been arrested and charged in Lagos State for allegedly swindling a lady, Ebehi Grace, to the tune of N6.4m to procure visa for her but it turned out to be a scam. 
P.M.EXPRESS reports that the incident happened at Igando area of Lagos, where the suspect, Afam, with his accomplice now at large obtained the money.
They allegedly informed the lady that  they have access to get travelling documents for her to pursue greener pastures in any part of the world and she believed them. She reportedly paid the said money to Afam to procure two  visas and flight tickets to Jordan at an agreed period.
However, after Afam obtained the money, he bolted away and did not procure any visa. He went ahead to disconnect every communication he had with the complainant.
At that point, the matter was reported to the Police at Igando Division, who moved into action, trailed and eventually arrested Afam. He was then detained  at the Police station for interrogation over the alleged conduct.
After rounds of interrogation, interrogation, the Police found him culpable and consequently charged him before the Ejigbo Magistrate Court for obtaining under false pretence and stealing.
He pleaded not guilty when he was arraigned.
The prosecutor, Inspector Simeon Njue  asked the Court to give a date for hearing since he pleaded not guilty to enable the Police to prove that he actually committed the alleged offence.
The Presiding Magistrate, Mrs. A.K Dosumu, granted him bail in the sum of N1m with two sureties in like sum, who must show evidence of means of livelihood and tax payment.
The matter was adjourned for mention while the defendant was remanded in custody at the Correctional Centre at Kirikiri town, Lagos, pending when he will perfect his bail conditions.