Man Faces Trial For Threatening To Kill Bosom Friend Over Lover 
Posted on November 23, 2022
MICHAEL AKINOLA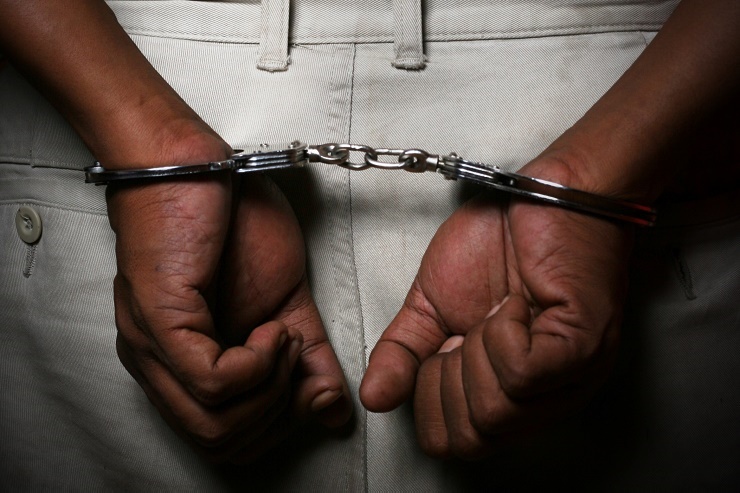 It appears a double jeopardy for a man, Anyanwu Udochukwu, who lost his heartthrob, Miss Charity, to his bosom friend, Joseph Fred, as he faces prosecution before a Court in Lagos State for allegedly threatening to eliminate both of them over betrayal. 
P.M.EXPRESS reports that the man, Udochukwu, has been arrested for conduct likely to cause breach of public peace by threatening Charity and Fred after both became lovers.
The incident happened at Ayinde Street, Ijegun area of Lagos, where the trio reside before Charity got tired, dumped Udochukwu and moved over to Fred as new lover.
According to Udochukwu, Fred was his friend and he knew quite well about his relationship with Charity before he received information that Charity has moved over to Fred. He did not believe it initially until he confronted Charity and she confirmed their relationship.
An embittered Udochukwu stated that when he asked Charity why she did so having known that Fred was his bosom friend, she replied that Fred was better than him.
Her response was said to have angered Udochukwu and he sent threatening messages to both Fred and Charity. The messages have landed him in trouble as the alleged threat was reported to the Police at Isheri Oshun Division and he was arrested and detained for interrogation.
During interrogation, Udochukwu reportedly admitted to have sent the text messages to Fred and Charity because they broke his heart and he had been managing the trauma, which they caused him.
However, the Police found him culpable for the alleged offence and subsequently charged him before the Isolo Magistrates Court.
He pleaded not guilty when he was arraigned.
The prosecutor, Inspector Oje Uagbale, then asked the Court to give a date for hearing since he pleaded not guilty to enable the Police to prove that he actually committed the alleged offence.
The Presiding Magistrate, Mrs. O.A. Akokhia, granted him bail in the sum of N100,000 with two sureties in like sum, who must show evidence of means of livelihood.
He was remanded in the Correctional Centre at Kirikiri town, Lagos, pending when he perfected his bail conditions while the matter was adjourned for trial.
Categorised as : Crime
No Comments »