Man Picks Another Woman After Removing Wife's Teeth With Fist Blows
Posted on October 1, 2023
MICHAEL AKINOLA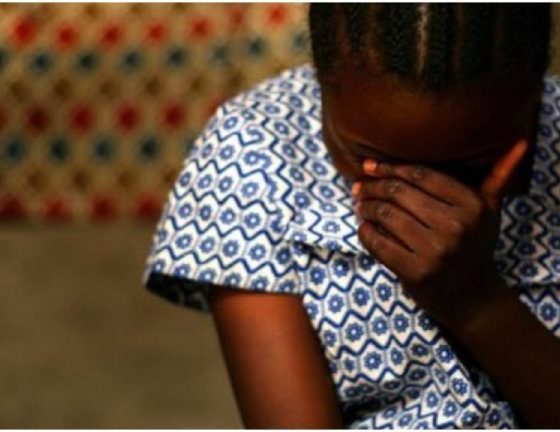 A man, Aliu Sulaimon, has gotten married to another woman after he allegedly attacked his wife, Mutiya Sulaimon, and almost removed all her teeth with fist blows, which caused her permanent injury in Oyo State. 
P.M.EXPRESS reports as was disclosed by the wife, Mutiya, who has approached the Customary Court, Oja Oba, Ibadan, Oyo State, where she filed a suit seeking for the dissolution of her marriage with Aliu.
The embittered woman, Mrs. Mutiya, told the Court that her husband, Aliu, turned their matrimonial home to a boxing arena, punched her on regular basis and made her life bitter.
"My husband got married to another wife after he removed almost all my teeth with punches" she said.
"Aliu always descended on me with punches during any misunderstanding. He would hit and batter me till every part of my body aches. He deserted me after he removed almost all my teeth with his punches and got married to another woman." She lamented.
An embattled, Mutiya also accused her husband, Aliu, of irresponsibility, neglect and constant battery. She then sought for divorce and custody of their children before the Court.
She pleaded with the Court to make her husband responsible for the upkeep of their children, giving feeding, education and health care priority but to dissolve their marriage so that she will move on with her life and have peace of mind.
Mutiya said: "My lord, I never enjoyed a moment of my marriage to my husband.
He never showed me love or attention. We were always at loggerheads and would end up fighting"
"My husband extended his uncouth behaviour to the public place. He turned me into an object of mockery as a result of the way he humiliated me outside the house.
Aliu would sometimes fight and tear my clothes in the public, not caring that people were watching."
"He once beat me to a pulp on the street and pulled off my teeth with his deadly blows. Blood gushed out of my mouth as my teeth flew out and I cried out in pain.
I moved to my parents' house after he beat and almost killed me.
My husband refused that I returned to his house after our differences was resolved."
"He distanced himself from everything that has to do with me and our children in order that he might escape the financial demands of our upkeep.
Aliu got married to another woman after leaving me almost totally toothless.
He completely abandoned his duty towards our children the moment he took another wife."
"He consistently neglected our children's education while my parents have been helpful all the way. They have been partly responsible for our children's feeding and education.
I got fed up with his lackadaisical attitude towards our children's welfare and demanded that he should be up to his responsibility.
My husband started giving our children, who are presently teenagers N150 each for food per day, and the youngest, N100.
Our first child is through with secondary school education and wants to further his education, but my husband has refused to be forthcoming, which is one of the reasons I came to Court."
"I pray the Court to dissolve our union and grant me custody of our children.
I further plead that my husband be made responsible for our children's welfare.
I pray the Court to mandate him to give our children a reasonable feeding allowance every month and pay their school fees as and when due" she pleaded with the Court.
However, Aliu denied all the allegations brought against him by his wife before the Court.
The President of the Court, Mrs. S.M. Akintayo, adjourned the matter for continuation of hearing.
Categorised as : Metro, News
No Comments »