Mbazulike Iloka's In-Law Withdraws Petition As Autopsy Result Clears Him Of Alleged Murder
Posted on August 19, 2022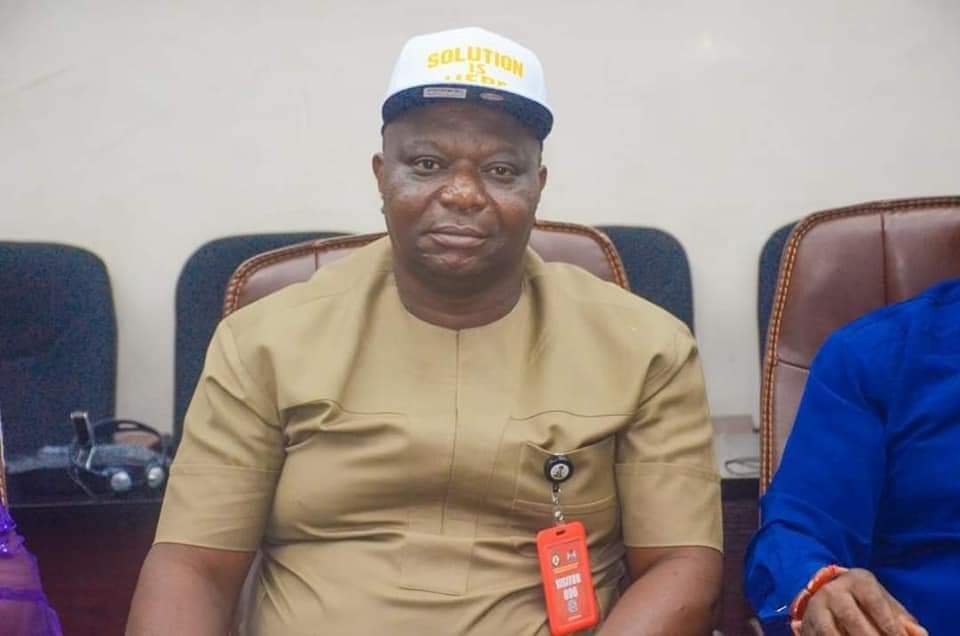 The suspended Transition Committee Chairman of Nnewi North Local Government Area, Mr. Mbazulike Iloka, also known as Mba Mba, whose wife, Lady Chidiebere Iloka, died due to a reported bad fall suspected to have been caused by high blood pressure, has been vindicated from any allegation of killing his beloved wife after the autopsy result emerged.
P.M.EXPRESS reports that this was revealed by Late Lady Chidiebere's brother, Mr. Uchenna Ezenwoye, in a letter addressed to the Anambra State Commissioner of Police withdrawing his petition against Mbazulike Iloka for culpability in his sister's death.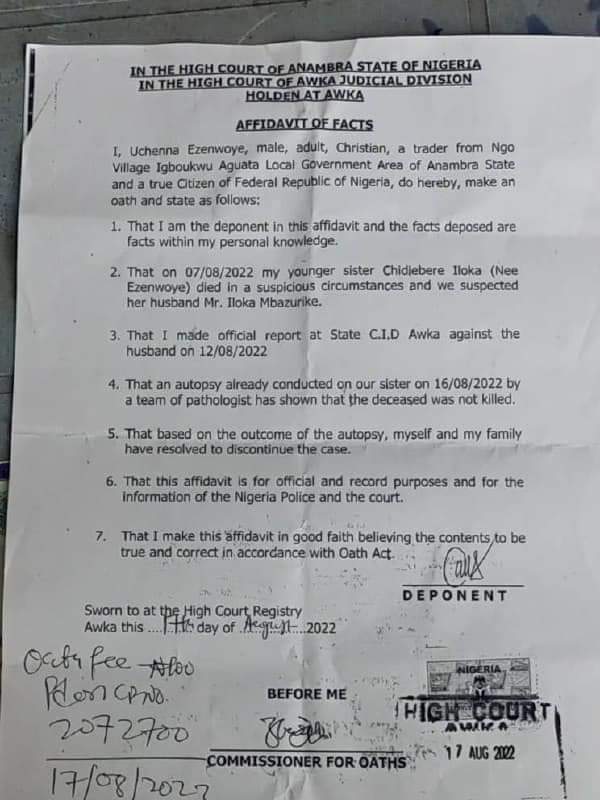 Mr. Uchenna Ezenwoye had written to the Anambra Police Commissioner demanding the Police to investigate the cause of his sister's death, which was at the time alleged to be as a result of domestic violence.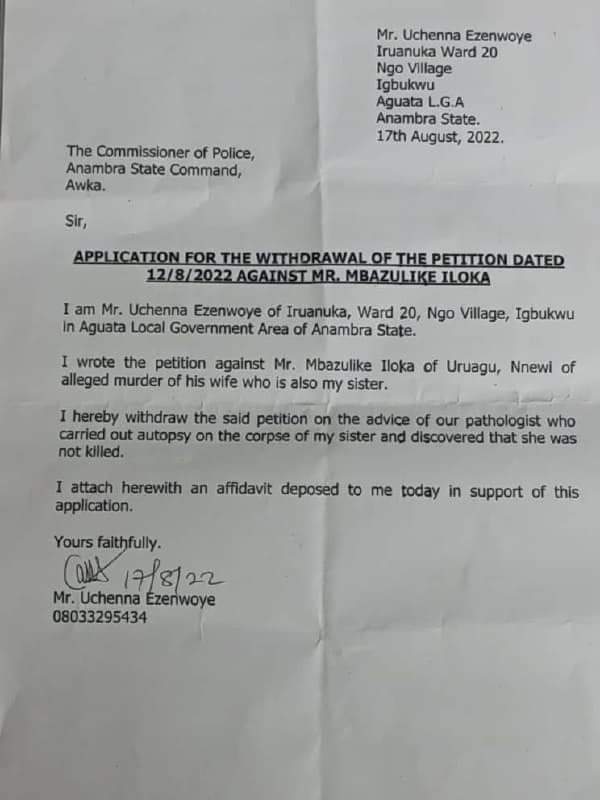 But in an affidavit signed by him, Mr. Uchenna has withdrawn the petition written to the State Police Commissioner citing autopsy result conducted on 16th August, 2022, by a team of pathologists, which has revealed that his sister was not killed by the husband as allegedly rumoured but rather died as a result of a bad fall caused by hypertension.