Meet Six Corporate Angels Entrusted With Tony Elumelu's Fortune
Posted on June 29, 2020
FUNSHO AROGUNDADE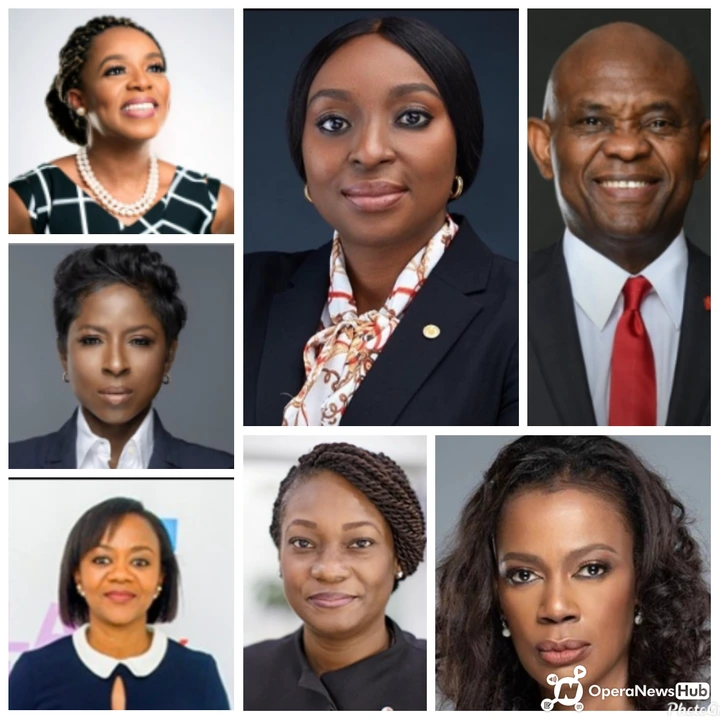 Globally, investors are starting to demand gender diversity in corporate leadership, and there's mounting evidence that diversity matters for the bottom line.
A recent study by Nordea, the largest financial group in Northern Europe, found that companies with a more gender-balanced leadership have more stable returns, while others have found links to higher earnings and margins.
There's no gainsaying that Nigeria's billionaire banking mogul, Tony O. Elumelu believes in this study. His commitment to gender equality —and equal or better opportunities for women within the conglomerate he leads— is profound.
In a largely patriarchal society like Nigeria, the billionaire entrepreneur appears to have created a niche and legacy for himself as a champion of the causes of women. He obviously believes every female should be extended the same opportunity afforded men to succeed, and this pattern is clear across his businesses — a majority of companies owned by Elumelu are managed by women.
His business interests under the Heirs Holdings including UBA Group, Africa Prudential Plc, Afriland Properties, Transcorp Plc, Avon HMO among others, all have one thing in common — strong female leadership.
Elumelu's style of entrusting women with higher responsibilities and allowing them the control of these companies has been commended by all.
Of course, Elumelu has five adorable daughters and doted on those girls—his last sons are twins. He also said to adore his lovely wife and his nonagenarian mother. Experiencing their intellect firsthand must have taught the billionaire to really appreciate the power of women. Thus his tradition of identifying with excellence and female leadership and deliberately supporting women to succeed, exemplifies the kind of world he wants to create for his children in particular and women in the larger society as a whole.
Here are six of those women entrusted to direct the investment of this notable Africa billionaire and philanthropist in the area of Infrastructure, Hospitality, Healthcare, Banking, Real Estate and Philanthropy.
1: Owen Omogiafo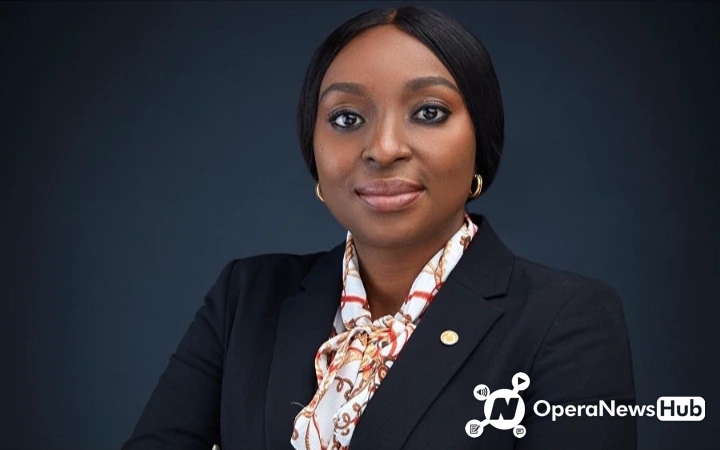 Transnational Corporation of Nigeria Plc is reputed to be Nigeria's leading listed industrial holding company. It has interests in a wide range of sectors, including power and energy, hospitality, agribusiness as well as upstream oil and gas industries. The running of this multi-billion dollar conglomerate was entrusted on Ms. Owen Omogiafo as its President/Group CEO of Transcorp Plc.
An alumnus of the Lagos Business School and IESE Business School, Spain, Omogiafo has over two decades of corporate experience in organisational development, human capital management, banking, change management and hospitality.
Until March 25, 2020, Omogiafo, who succeeds Valentine Ozigbo who retired to pursue a career in public service having served Transcorp for close to a decade, was the MD/CEO of Transcorp Hotels Plc.
Owen, who just clocked 40 on May 29, 2020, has already set out her strategic ambition as the leader of Elumelu's special business group, whilst also committing to safeguard shareholder interests by ensuring improved dividends.
She has received multiple awards and named as one of Africa's top 100 Female CEOs.
2: Uzoamaka Oshogwe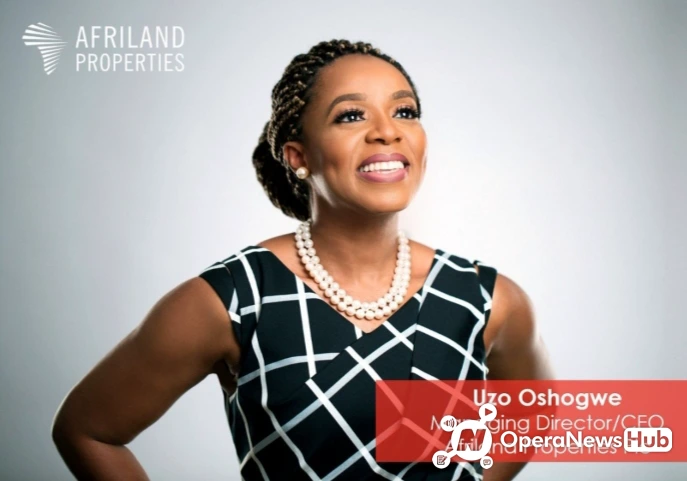 Afriland Properties Plc is a property management, investment and development company, offering end-to-end services along the real estate value chain, from management to joint-venture investments with Tony Elumelu as lead investor. The running of this company with a portfolio size of over N10 billion and one of the largest land banks in Nigeria has been thrown on the lap of another exceptional brilliant woman, Mrs. Uzoamaka Oshogwe as the Managing Director/CEO.
Under Uzoamaka, Afriland has been pioneering the opportunities presented by an institutional approach to real estate, serving niche markets throughout Africa. Recently, she led the company to complete the refurbishment of the state-of-the-art Afriland Towers in the Central Business District of Lagos. The world-class 8-floor office complex overlooking the bustling Marina district was commissioned by Lagos State Governor, Babajide Sanwo-Olu. The company is also on the verge of rebirthing iconic Falomo Shopping Plaza into a modern mixed-use complex with office and retail components.
With over 20 years' working experience, mainly in Information Technology and Banking, Uzoamaka, a holder of BSc in Chemistry from Ambrose Alli University, Edo State and an MSc in Information Systems Design from the University of Westminster, London, also holds a professional certificate in Real Estate Management from Harvard Business School. Prior to joining Afriland Properties (UBA Properties), Uzoamaka worked with UBA Plc, Ford Motors UK, J.Sainbury's UK and Accenture UK.
3: Adesimbo Ukiri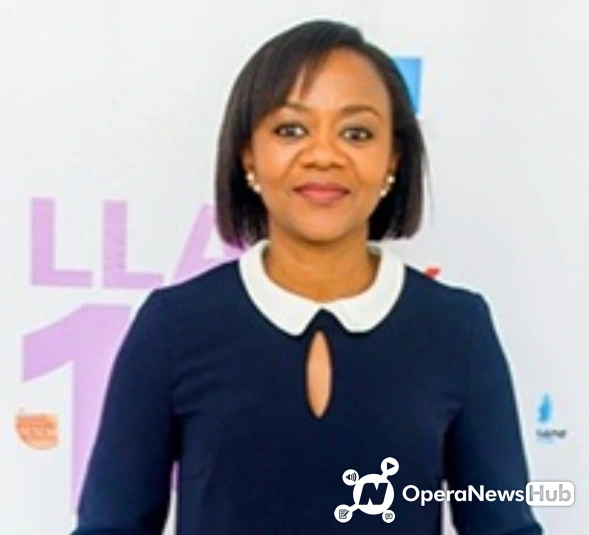 In the Nigerian healthcare management sector, Avon Healthcare Limited is a sector leader as a reputable maintenance organisation. Apart from Dr. Vivien Awele Elumelu, the adorable wife of Tony Elumelu, who is the Chairperson of Avon Healthcare Group, the day-to-day running of this multi-billion naira company is entrusted on Ms. Adesimbo Rachael Ukiri as the Managing Director/CEO. Under her guidance and vision, the company has became one of the most respected and profitable HMOs in the country.
A trained lawyer with an LLB from Obafemi Awolowo University and also a Sloan Fellow of London Business School where she obtained an MSc in Management, Adesimbo, cumulatively, has over 20 years of professional experience within a number of sectors, including financial services, FMCG, telecommunications and healthcare.
4: Dupe Olusola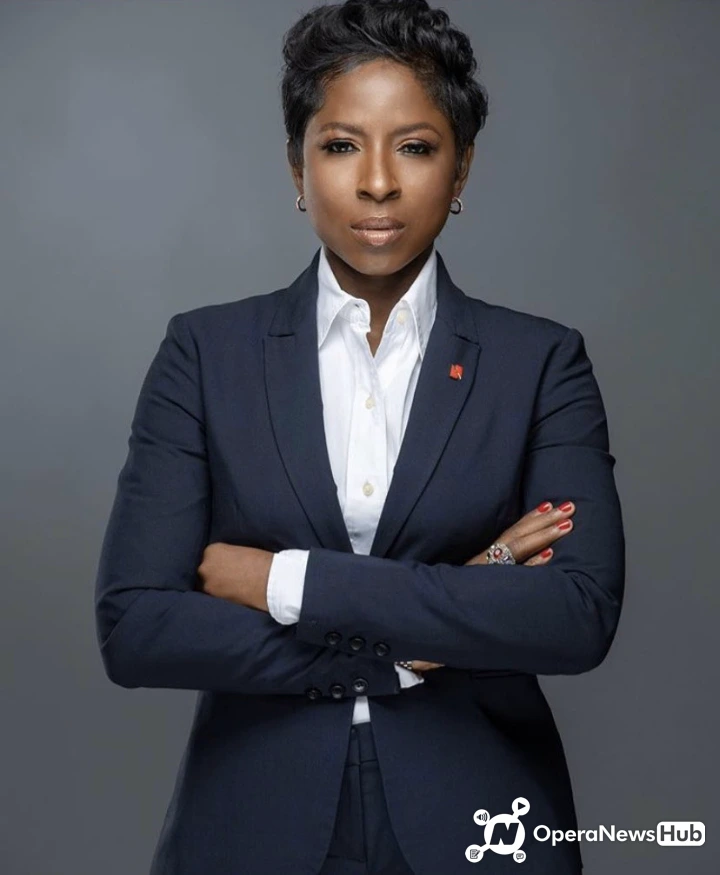 In March 25, 2020, Ms. Dupe Olusola was appointed the Managing Director/CEO of Transcorp Hotels Plc, Africa's leading hospitality brand and owners of the award winning Transcorp Hilton Hotel, Abuja and Transcorp Hotels Calabar.
Olusola, who is the immediate past Group Head, Marketing at UBA Plc, has over 21 years of corporate experience, including her stint as the CEO of Teragro Commodities. It would be recalled that as the boss of Teragro, Olusola spearheaded a partnership with Coca Cola to produce Five Alive Pulpy Orange Juice making Teragro the sole local material source for the juice.
As part of her immediate mandate would be the completion of that of 600-room Transcorp Hilton, a two-tower 5-Star Hotel located in the swanky neighbourhood of Ikoyi, Lagos.
Olusola holds a Bachelor of Arts degree in Economics from the University of Leicester and a Masters in Development Economics from the University of Kent.
She has received numerous awards and was named by the Ventures Africa's as one of the 10 Most Influential Nigerian CEOs of 2015.
5: Bola Atta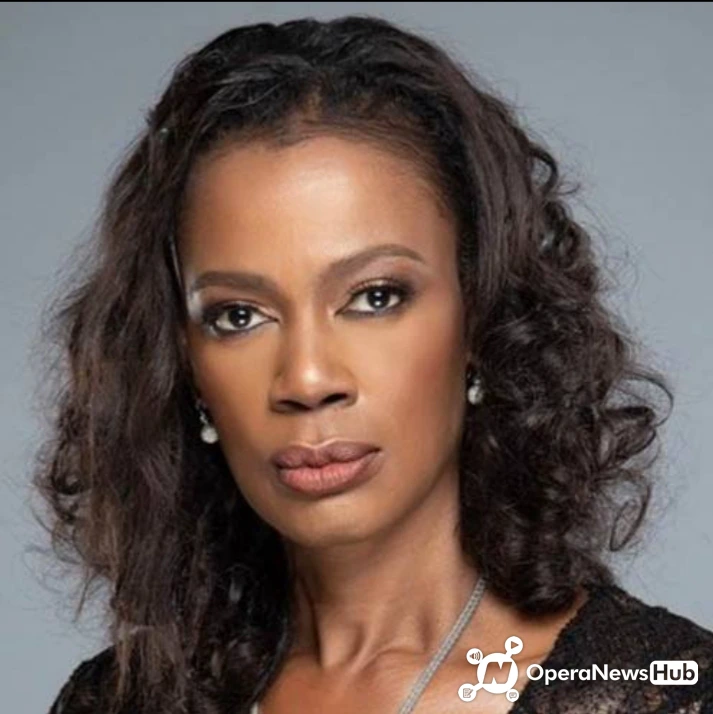 Perceptions management requires adroitness. The reality of managing perception combines truth projection, operations security, cover and deception, and psychological operations. For a banking behemoth like UBA Plc, the personality expected to be entrusted with its image management and direct people's perceptions must be extremely skillful and versatile. This is Tony Elumelu's cash cow and another woman, Ms. Bola Atta has been handed the job as the Group Director, Corporate Communications.
At UBA Group, Bola's role involves, but is not limited to, directing the development and execution of global marketing and communications initiatives as well as managing brand delivery and consistency across all markets and for all products line.
6: Ifeyinwa Ugochukwu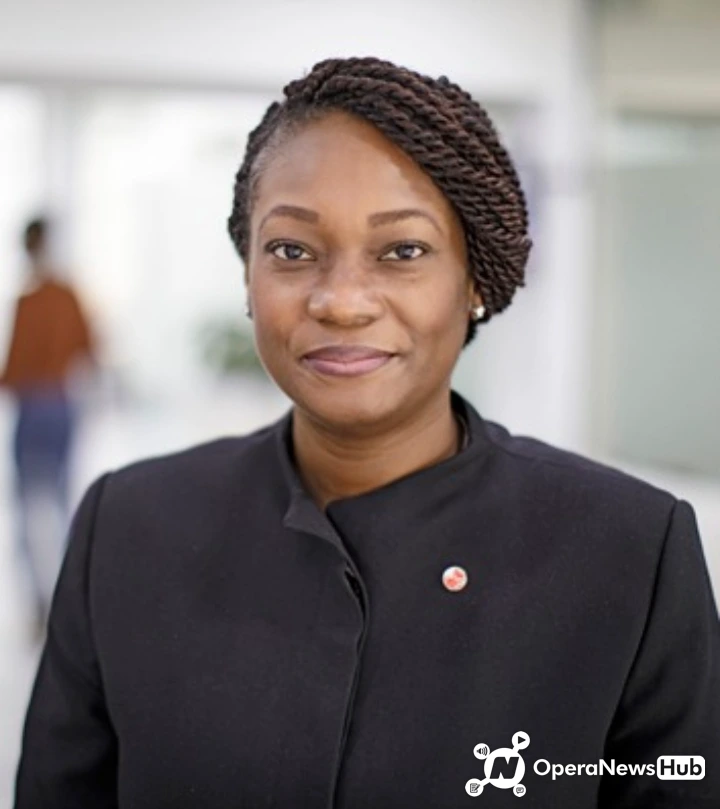 There is no doubt that Tony Elumelu is very passionate about philanthropy. The billionaire has committed hundreds of millions of dollar into his charities using his Tony Elumelu Foundation, an African private-sector-led philanthropy as a vehicle to empower African entrepreneurs. And a very experienced woman, Ms. Ifeyinwa Ugochukwu presides over the Foundation as the Chief Executive Officer.
Ifeyinwa, a Lawyer, was appointed in April 2019 as the third CEO of the Foundation, holding the distinction of being the first African to hold this position.  
Original article was first published by Opera News Hub