Minister Woos Nigerians To Join APC
Posted on February 21, 2021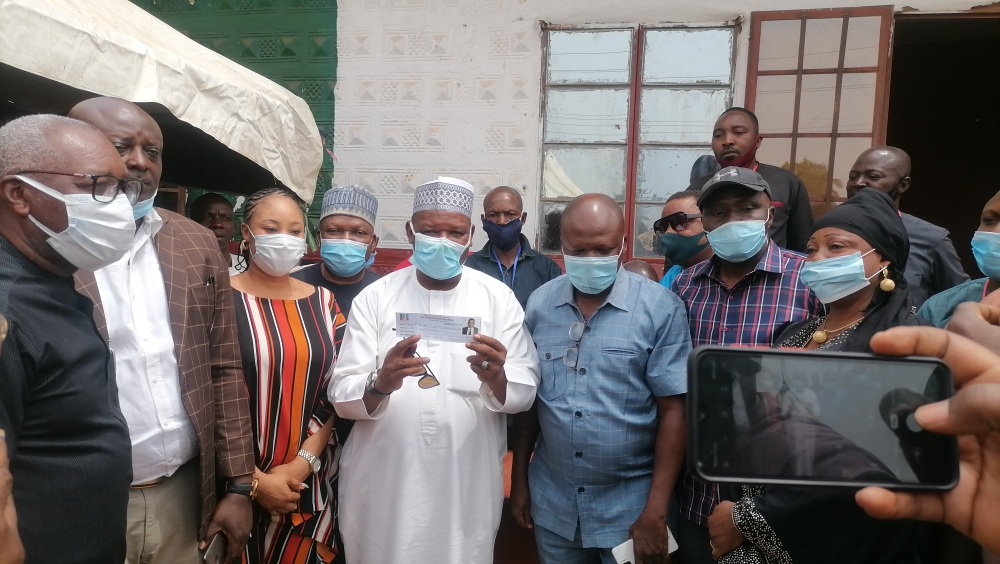 Minister of State for Power, Mr Goddy Jeddy-Agba has appealed to residents of Cross River State to join the All Progressives Congress.
Jeddy-Agba made the appeal on Saturday while inspecting the new APC Secretariat in Calabar.
He said that politics was a game of number and the party wants to add more people to its register.
According to him, the party was starting with registration and after having enough number of members, they will be able to galvanise the party to victory in the coming elections.
"If we can get 200 million people, we will take them all because the only way we can move the party forward in the state is by registering and when the elections come we vote well and get what we want.
"You have seen that the APC government is trying, the Federal Government has tried for Cross River by giving us many appointments. If we support the party, we will get more.
"If our register have just 50 people and when the election comes, you say you have 1000 persons, from where did you get the number from, it becomes a court matter, so, I urge all to register and join the party," he said.
He also lauded the party leaders in the state for ensuring that the new secretariat was made conducive for party activities.