Nigeria & Burundi Set To Sign Bilateral Agreements on Trade, Investment, Education, Technology & Tourism
Posted on June 8, 2021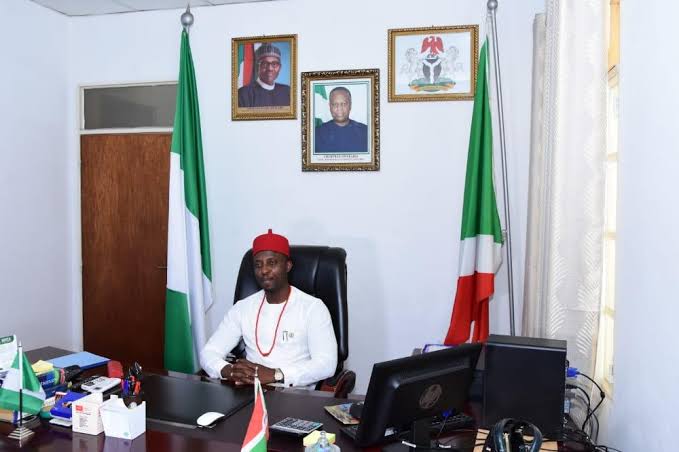 The Head of the Nigerian Mission in Burundi, Amb. Elijah Onyeagba PhD, has announced the inaugural session of the Nigeria – Burundi Joint Commission slated to hold in Bujumbura, Burundi, from 5th -10th July, 2021.
The Nigerian envoy will be led by the Honourable Minister of State for Foreign Affairs, H.E, Amb. Zubairu Dada while the Burundian Delegation will be led by H.E, Amb. Albert Shingiro – Honourable Minister for Foreign Affairs and Development Cooperation.
Others in the Nigerian delegation include members of the Nigeria Export Promotion Council (NEPC), Nigeria Investment Promotion Council (NIPC) etc.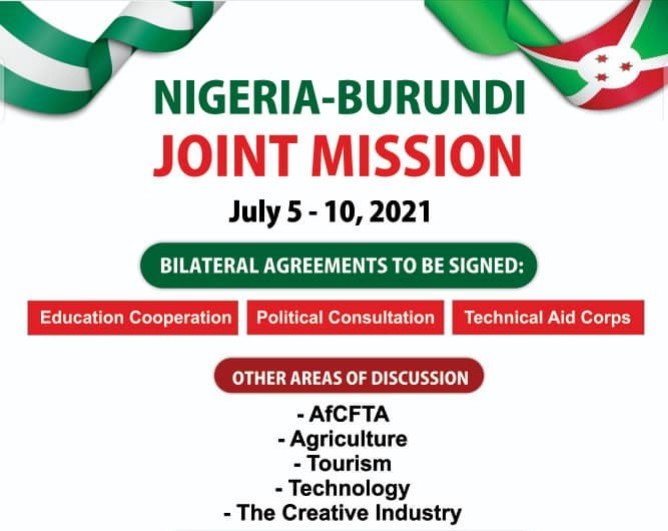 Top on the agenda of the Joint Commission are Education Cooperation, Political Consultation and Technical Aid Corps.
It is expected that Nigeria will sign a Bilateral Agreement on AfCFTA, Agricultural Research/Development, ICT, Tourism, Creative industry and Security.
The Nigerian Plenipotentiary to the Republic of Burundi, Amb. Elijah Onyeagba PhD, is optimistic that this Joint Commission will revolutionalize trade and investment, improve the standard of living of both countries and create a multiplier effect towards economic rejuvenation of both countries.