Nigeria Needs New Constitution, Not An Amended Document – Prof Moghalu
Posted on September 24, 2020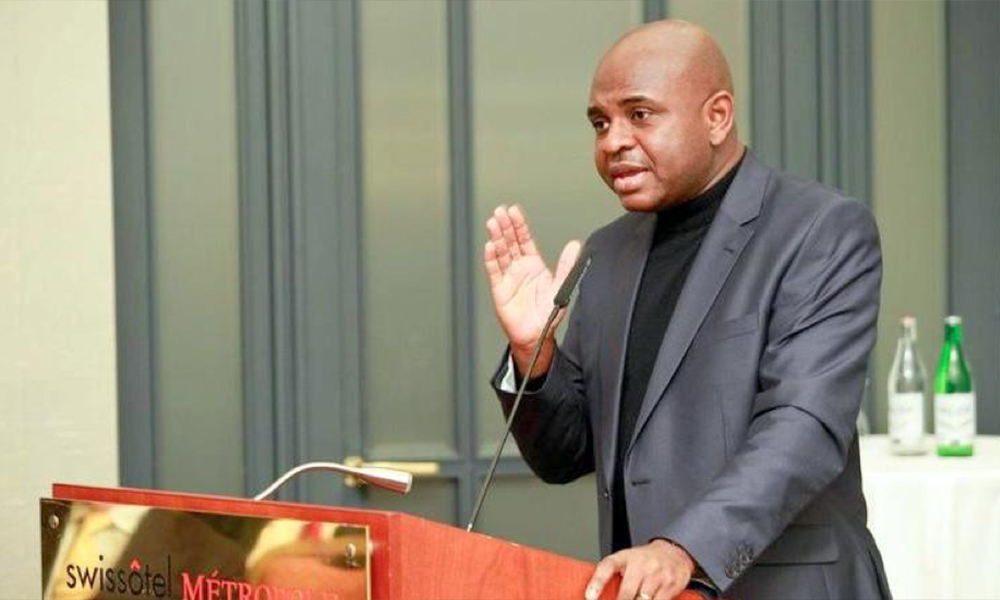 Presidential candidate of the Young Progressives Party (YPP) in the 2019 general elections, Professor Kingsley Moghalu, has declared that only a new constitution could address the many challenges confronting Nigeria and not an amendment of the 1999 document.
Moghalu, who spoke yesterday at the 60th Independence Anniversary Lecture Series organised by the Association of Retired Career Ambassadors of Nigeria (ARCAN), restated that the path to the new constitution should be wider than the confines of the National Assembly.
He argued that the new constitution should address the fundamental issues of nationhood, which the National Assembly was not fully equipped to handle presently.
In his presentation, he outlined reasons for agitations from various regions and sections of the country, insisting that justice, equity, as well as a visionary and capable leadership were necessary for a peaceful nation.
He stressed that those requirements would inculcate a philosophical and system of values to better guide the society, adding that when any section of the country feels marginalised or hunted by fear of an agenda of hegemony, no matter how it is expressed, such fears should be honesty resolved.
Moghalu lamented that some of the nation's political leaders attach so much importance to their ethnic groups, stressing, "When other people see leadership acting this way, they begin to wonder the worth of their citizenship and this a major problem."
Describing Nigeria as a creation of the British, he said Nigerians must decide whether or not they want the country to succeed, maintaining that for Nigeria to move forward, it must return to the drawing board to address critical national questions.
"If we agree to coexist, how best can we do it and if we don't want to coexist, what next should we do? Nigeria should not continue to exist for the sake of it.
"We cannot continue to congratulate ourselves. We should rather measure ourselves to see the progress we have made since independence," he said.
Citing countries that have separated, Moghalu pointed out that it was time to renegotiate Nigeria's coexistence by revisiting the amalgamation history, military interventions in the country's politics and the civil war with a view to proffering sincere resolutions.
"But I believe it is possible for Nigeria to become a successful nation. We need a level of honesty beyond selfish agenda because there is a tendency among leaders to avoid confronting difficult national questions. This is a leadership failure," he added.
He argued that although Nigeria was always divided, it was even more divided now than before, stressing that as Nigeria turns 60 years, its ultimate purpose would be to protect and ensue the welfare of citizens.
On his part, a former Minister of Foreign Affairs, Ignatius Olisemeka, decried the faulty framework under which Nigeria was established and blamed the challenges confronting the nation on tribal and religious sentiments.
Olisemeka lamented that leaders publicly flaunt their ethnic origins, saying, "Although I respect the organisers of these groups and concede their right to form the associations, they however, should have configured their groups differently to enhance national rather than sectional unity. They are setting bad precedence."