Nigeria's Okonjo Iweala Emerges As New DG Of World Trade Organization
Posted on October 28, 2020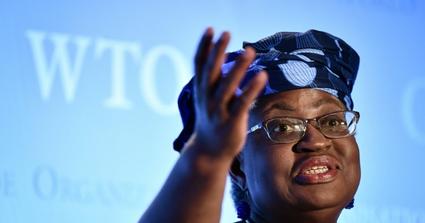 OLUWATOBI EMMANUEL
Nigeria's former finance minister, Ngozi Okonjo Iweala, has just become the Director General of World Trade Organization (WTO) today.
A total of 106 countries officially endorsed her out of 164 that comprises the World Trade Organization.
This is following the 27 European Union member states throwing their weight behind her bid to become the first African and first female director-general of the global body.
Nigeria's former Minister of Finance, Dr. Ngozi Okonjo-Iweala was endorsed by the EU and ECOWAS, though failed to get support from the U.S.
She is the World Bank's former Managing Director of Operations.
A meeting that will finally ratified her victory is currently going on at the WTO as at the time of filling this report.