Nigeria's Sodiq Vows To Give His Best After Unveiling At Russian Club
Posted on January 12, 2021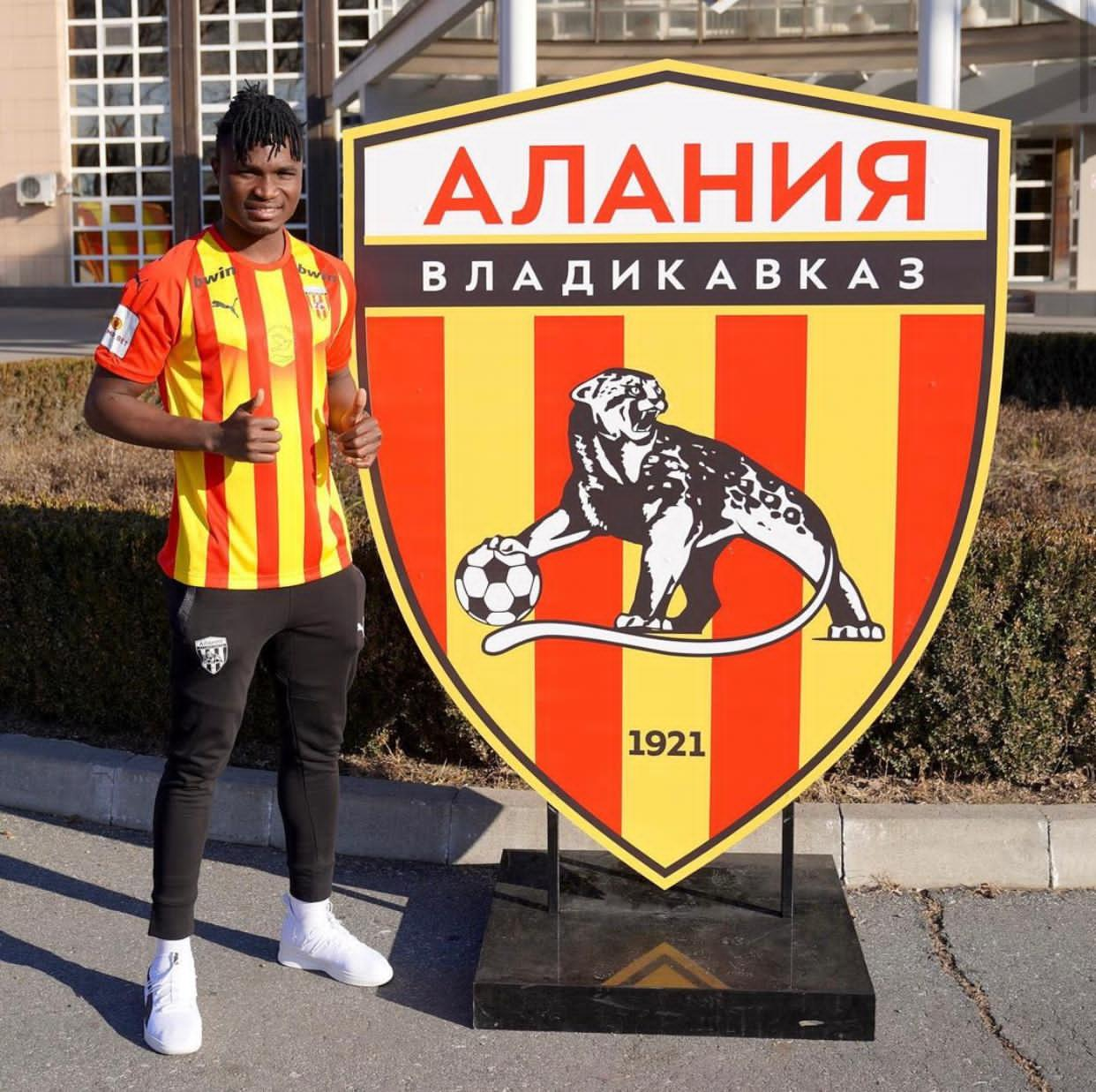 Former Messiah FC and Remo Stars central defender, Sodiq Anthony Rasheed has promised that he would use his wealth of experience to take FC Alania of Russia to enviable height after he was officially unveiled to the club officials and fans recently in Russia.
Sodiq's manager who is based in the U.S., Anthony Ushurhe, during a telephone chat confirmed that his player has been unveiled officially to the club management and fans few days ago. He assured that Sodiq is ready to give his best to the club when the Russian league kicks off.
"Let me officially tell you that my player has been unveiled to FC Alania management and his name is on the club's website as a registered player who will feature in the new season. When we were talking after his unveiling, he said he was happy to play for FC Alania and promised to make himself known in the Russian league," said Ushurhe, who urged Nigerian football fans and media to monitor Sodiq's performance when the Russian league commences.
Ushurhe, a former coach of Lagos-based amateur club, Messiah FC said he is not surprised that Sodiq was spotted by the Russian club when he was playing for Fremad FC of Denmark. He added that his player has all the qualities to play in any big club in the world.
"What Sodiq told me is exactly what he is going to do. When I was handling Messiah FC then, Sodiq was among the players that showed commitment, discipline and remained focused. When he moved to Remo Star, he was outstanding with his defensive prowess and attacking from the defense to score vital goals that took Remo Star to the Nigerian premier league. When he was in Fremad FC too, he continued in that direction, and now that he is in a Russian club, I believe he would give his best and take his club to the next level," he said.
Asked if Sodiq has ambition to play for Nigeria's Super Eagles, Ushurhe who is also an uncle to Sodiq said his player has ambition to play for his father land if he is invited. According to him, it's the dream of every player to serve his country.
The Delta State- born coach said this is the time Super Eagles coach needs to look into the player's performance especially when there is problem in the defence of the senior national team.
"Sodiq is good to play for the Eagles as a defender who has the ability to defend, attack and score goals. If Coach Rohr can invite him well and good, but you would agree with me that presently our defence is in crisis. When I watched the Eagles against Sierra Leone in the first leg of AFCON qualifier on the social media, I saw a big lapse in our defence, I think it is left for Rohr to decide if he is interested in Sodiq or not," he said.
Ushurhe, who is currently handling U-16 Arsenal football team that are playing in the Junior Premier League in USA, described Sodiq as a no nonsense player who is ready to defend against any attacker who he considers as a danger man for his team