Nollywood Star, Mike Ezuruonye Becomes Checkers Custard Brand Ambassador
Posted on May 8, 2022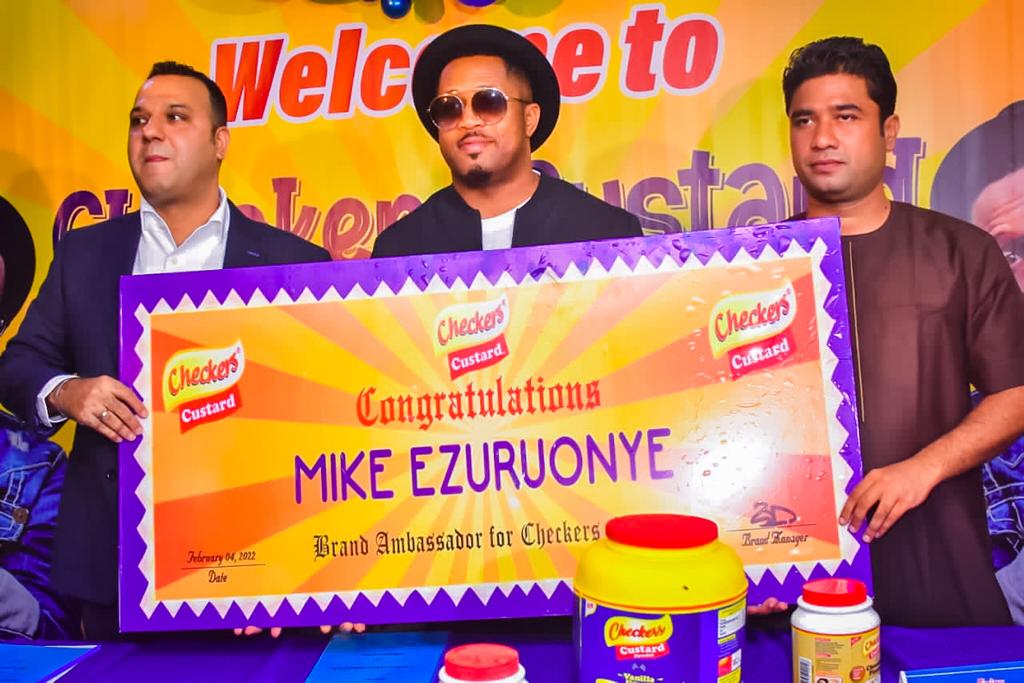 Renowned Nollywood actor and producer, Mike Ezuruonye has been announced as the latest brand ambassador for Nigeria's leading custard brand, Checkers Custard.
Ezuruonye was unveiled as the brand's Eastern ambassador on Friday, May 6 at an exclusive ceremony held at the Top Rank Hotel Galaxy with select fans, guests and the management of the company in attendance.
Speaking at the unveiling event, Mr. Karan Checker, the Managing Director, Checkers Africa Ltd., said Ezuruonye, notable for many successful movies, was adopted into the Checkers family as one of her proud Ambassador to establish a working relationship for the benefit of his fans and consumers of Nigeria's leading custard brand, Checkers.
"Checkers' choice of Mike is because only the best is associated with the brand, Checkers Custard. Both parties pride themselves in the highest standards and best quality. Also, Mike's talent, the attention and numbers coupled with Checkers Custard's market leadership is another parallel between the star and the brand," said Karan.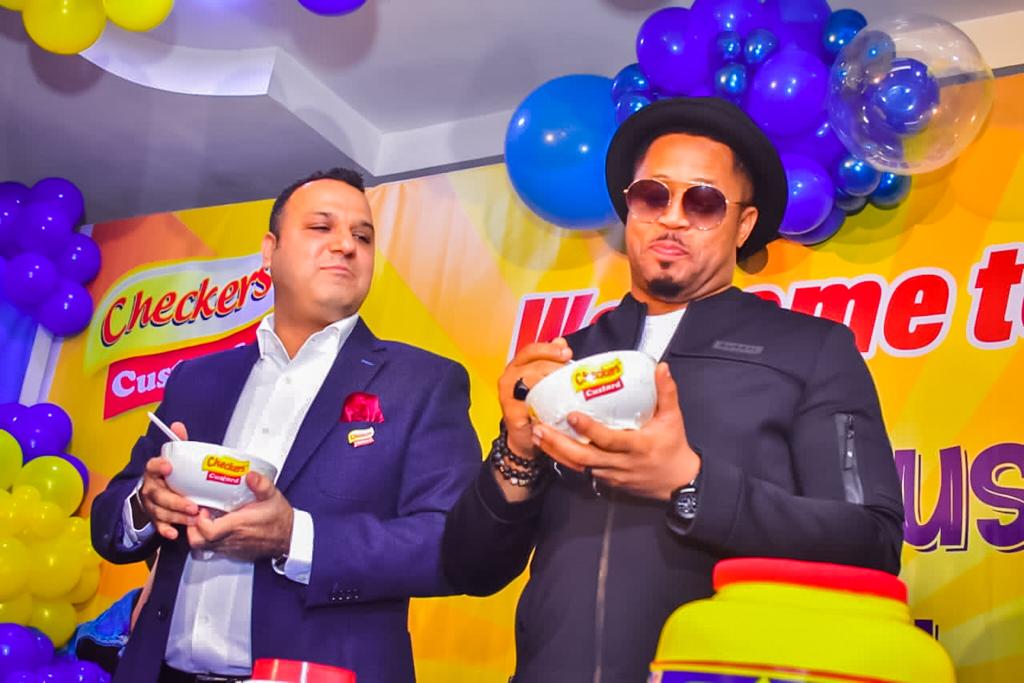 Ezuruonye, popular for his 2016 blockbuster, 'Brother Jekwu', is the third Nollywood Star unveiled as Checkers' Brand Ambassador. He would be joining Nollywood sweetheart, Toyin Abrahams and Kannywood icon, Ali Nuhu who were unveiled months ago as Southern and Northern brand envoys respectively. 
"Introducing my new family, Checkers Custard. It tastes velvety and creamy," visibly excited Ezuruonye said at the ceremony. 
Checkers Africa Limited, a rising FMCG company in Nigeria are the producers of the leading premium Custard which comes in creamy flavors like vanilla, banana and Milk 3-in-1 and the newly added, Checkers Custard Chocolate 4-in-1  – all premium and accessible to everyone.
They also act as an excellent complement to such foods as akara, moi moi, okpa, plantain to name a few. 
Checkers Custard comes in big tubs, jars and pocket friendly sachets and refill packs.