NTDC Boss Urges State Govts To Develop Tourism Potentials
Posted on August 30, 2021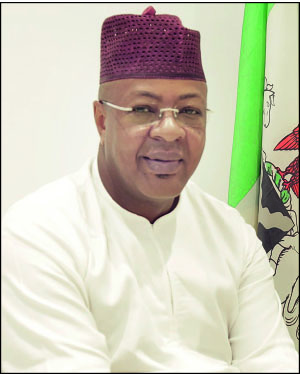 The Nigerian Tourism Development Corporation (NTDC) has charged governments at all levels to develop the tourism potentials in the country.
Director General of NTDC, Mr. Folorunso Coker gave the charge on Thursday while declaring open a two-day South South stakeholders' meeting for the sector with the theme: 'The use of digital technology to revamp the tourism and hospitality industry amidst covid-19 and security challenges in Nigeria.'
Stakeholders in the hospitality industry all over the South South geo-political zone attended the event held at Channel View Hotel in Calabar.
According to Coker, oil was an exhausting commodity while tourism holds so much prospects for the economy and can generate both huge income for the country and employment opportunity for citizens.
He said; "The tourism sector holds the highest potential for the economic and employment opportunities in the country. With the COVID-19 restricting movements around the globe, money meant to be spent outside the country now circulates within and the hospitality industry is a great beneficiary of this.
"The ability of the hospitality and tourism industry to generate new employment opportunities especially for the low-skilled and un-skilled groups, makes the sector a critical component of development agenda of this country. The evolution of technology is fostering big changes in the travel and tourism industry. We are currently in an era where technology is the major fulcrum that creates momentum in the leisure-travel space and indeed in all facets of human living."
Also speaking, the Cross River State Commissioner for Culture and Tourism Development, Mr. Eric Anderson said the state had been known for being tourism friendly.
He noted that the present government in the state was conscious about the important role being played by the tourism sector.