Odunmbaku Has Brought New Life To Governance In Ojodu, Bunmi Oluyadi Says As NUT Visits
Posted on August 18, 2022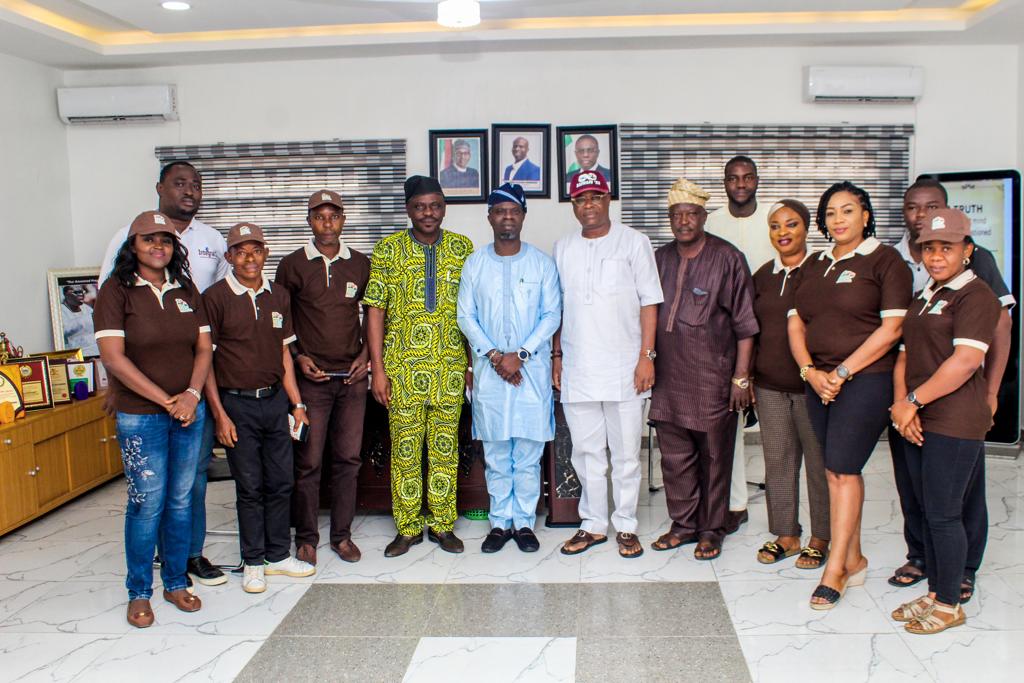 The Vice Chairman of Ojodu Local Council Development Area, Lagos State, Hon. Bunmi Oluyadi, has heaped praises on the Council boss, Hon. Segun Odunmbaku, for showing leadership and courage for the interest of the people of Ojodu.
The Council Vice Chairman said this on Wednesday when the Nigeria Union of Teachers, NUT, Executives visited Odunmbaku in his office.
"Thank you for the visit! Mr. Chairman (Odunmbaku) has brought new life to governance in Ojodu. He's a man of his words, he has started it and he will not stop. His name is talk and do," Oluyadi said.
The Union led by its Ikeja branch Chairman, Comrade Gbagba Adetola, also showered encomium on the Council Chairman, Hon Odunmbaku, for his numerous programmes for teachers in Ojodu.
"We are here to say thank you for all you have been doing for us. If we can't say all, your contribution towards Millennium Grammar School's horrible truck accident, incentive for Primary School teachers in Ojodu. We are grateful," he said.
He added, "As you know, we are Oliver Twist, we'll continue to ask for more. We are moving our office to Agidingbi and also, our Union's vehicle is in bad state. We solicit for your support for these and many more".
In his remark, Hon. Odunmbaku noted that his aim is to sustain and improve on his campaign manifesto.
"We started with our campaign manifesto. The manifesto has now turned to a programme. We are looking at how we can improve and sustain it," he said.
He explained further that the deficit is huge but his government will continue to use his goodwill to get things done.
"We're having frequent meetings with the NUT and head teachers to see where we need to improve on your welfare. This administration will get your request done. We'll look into your request for a new Secretariat also and we'll see what we can do about your union vehicle."
On his empowerment programme, he said: "Our next empowerment is coming soon. It will be a massive one; there are big prizes for the teachers. So, those who have not registered among our teachers should do so".
Present at the meeting were his Special Adviser on Education, Hon. Olarewaju Dayo and Chief of Staff, Mr. Adedapo Ayanniyi Adeoye.