Oil Mogul, Alaka To Partner With Buruj Sports Academy Ahead Of Canada & UK Tourneys
Posted on January 15, 2021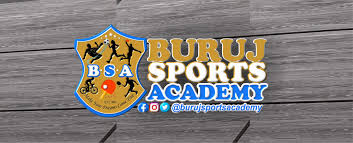 On Thursday, the Director of Buruj Sports Academy, Dr. Waheed Salaudeen, met with a renowned business mogul, Alhaji Alaka Abayomi Kamaldeen, the MD/CEO of Alaka Oil & Gas, who has been making great impact in the community.

The Philanthropist, who has been showing love to the academy through his generous acts, has also been a sports lover who has the interest of the youths at heart. At all times, he is always ready to give back to the youth supporting their widest dream making it turn to reality.  
The man, who is a Chelsea fan, craves and follow the footprints of Roman Abramovich, Chelsea Boss. He is set to partner with Buruj Sports Academy, the high profile and recently shortlisted academy as one of the leading academies in Nigeria by the Nigeria Football Federation (NFF).
Over the years, the academy has been consistent in its drive towards global discovery and rejuvenation nurturing and exposing young soccer talents. In its profile, the academy has won the English & Welsh International Super Cup in the United Kingdom 2017 & 2018 and runner up in 2019.
In a discussion with the business mogul, he expressed his keen interest to render unflinching financial support to the Lagos based academy to make their forthcoming trip to Canada and United Kingdom a resounding success.
According to the CEO of the academy, "Alhaji Alaka is a wonderful man, who love kids and always ready to put smile on the faces of people around him supporting their talents. He pledge his financial support as Buruj eyes Nationwide League" he concluded.