Open Letter To Nigerian Politicians
Posted on September 23, 2016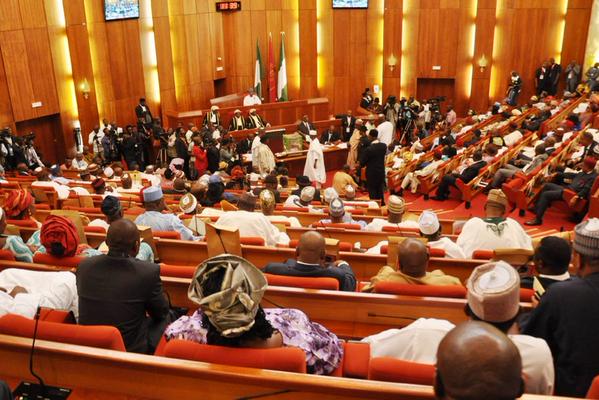 Your Excellencies, Honourable Nigerian politicians!
Every time we young inquisitive minds stumble upon literatures on your past, we only imagine if at all you are mindful of posterity. Of course many of you or many of those who sponsored you were products of FREE EDUCATION. It is of no use reminding you of your different backgrounds and miles many of you had to trek to FREE schools. Those FREE schools you have today have been left dilapidated; those schools you have today abandoned their teachers; those schools you have refused to stock with books: those FREE schools made you who you are today.
Commenting on Awolowo's FREE education scheme in 1955, the then governor of Western Region, His Excellency, Sir John Rankine, had this to say:
"The provision of free universal primary education is an important milestone in the social advancement of any nation. In many countries of the world today, this stage has not been reached; it is not even in sight."
Accept my congratulations for taking us back to how we were before 1955. The FREE education programme entailed more classrooms, teaching equipment, as well as increased expenditure on recruiting and training more teachers and this made the Western Region government spend more on education in 1955 than what was budgeted. A stage one man reached for his region in 1955 cannot be consolidated by the country 61 years later.
A renowned Professor of English Education at the University of Ibadan, Professor Kolawole Clement recounted in his inaugural lecture how he was at the verge of going to learn a handiwork before the introduction of FREE education. But for that chance, it would have been one loss in the Nigerian intellectual circle today. And so do you know how many are in that state now? Do you know how many intellectual assets you have pushed to hawking?
I cry because this open letter may not even get to you, Honourable Nigerian Politicians. And you may even have no rethink still, if it does. But… As today I end this public essay by saying 'God bless Chief Obafemi Awolowo'; think of what will be said about you, Honourable Nigerian Politicians, fifty years from this time.
GOD BLESS NIGERIA!
-Ganiu Bamgbose, Doctorate student, University of Ibadan.