Osaka Overtakes Serena On Forbes' List Of Sports Annual Earnings
Posted on May 23, 2020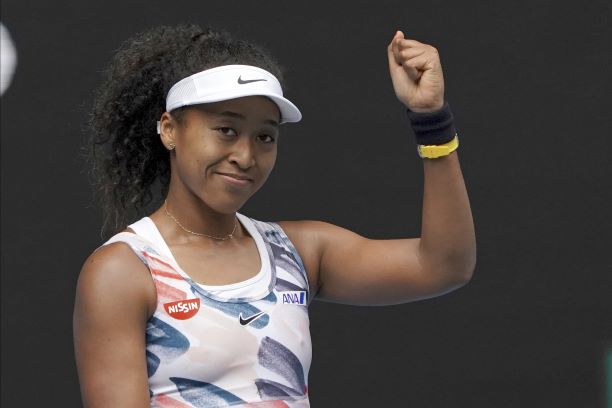 Naomi Osaka has been a Grand Slam champion and No. 1 in the WTA rankings — and now she's No. 1 on another list: top-earning female athlete.
According to a story posted on Forbes.com on Friday, the 22-year-old player earned $37.4 million over the past 12 months from endorsements and prize money, eclipsing Serena Williams in that span.
Forbes said Osaka's total is a one-year record for a female athlete, topping the previous mark of 29.7 million set by Maria Sharapova in 2015.
Osaka is No. 29 overall, with Williams at No. 33, on Forbes' annual list of the 100 top-earning athletes.
Williams had led the way among women each of the past four years.
Osaka beat Williams in the 2018 U.S. Open final and then added the 2019 Australian Open title, allowing her to become the first player from Asia to be No. 1 in the women's or men's tennis rankings.
Osaka has won about $14.5 million in career prize money, according to the WTA, a little less than half of which was earned in 2019.
"To those outside the tennis world, Osaka is a relatively fresh face with a great back story," says David Carter, a sports business professor at USC's Marshall School of Business. "Combine that with being youthful and bicultural, two attributes that help her resonate with younger, global audiences, and the result is the emergence of a global sports marketing icon."
The ascension puts an end to a decisive winning streak for Williams, who has been the world's highest-paid female athlete each of the past four years, with annual pre-tax income ranging from $18 million to $29 million. The 23-time Grand Slam champion has collected almost $300 million during her career from endorsers that have swarmed the 38-year-old star.
Osaka's rise to the head of the charts was a perfect convergence of several factors. She first proved herself on the court, with back-to-back Grand Slam titles at the 2018 U.S. Open and the 2019 Australian Open. That plus her heritage—a Japanese mother and a Haitian-American father—helped separate her from the pack; at only 20 when she won her Open title, she had a cool factor and an engaging personality.
Osaka's roots are crucial to her endorsement stardom. She was born in Japan. When she was 3, she and her family moved to the U.S., settling on Long Island and then heading to Florida; her older sister, Mari, also plays on the pro circuit.
She turned pro in 2014, a month before her 16th birthday. She cracked the WTA's top 40 in 2016 and won her first title in March 2018 at Indian Wells. In the 12 months that followed, she became the first Japanese player to win a Slam, and the first Asian tennis player ever to be ranked No. 1 in the world.
Osaka held dual citizenship growing up but made the wise choice to represent Japan ahead of the Tokyo 2020 Summer Olympics, now postponed to 2021. The decision made her an even hotter commodity for Olympic sponsors, like Procter & Gamble, All Nippon Airways and Nissin, which signed endorsement deals with Osaka to use her around marketing for the Games. She is expected to be one of the faces of the Olympics, which had triggered unprecedented levels of excitement among the Japanese public before the coronavirus outbreak.