Oyetoyan Commends Ifako-Ijaiye Council Boss For Commitment On Polio Vaccine
Posted on September 25, 2021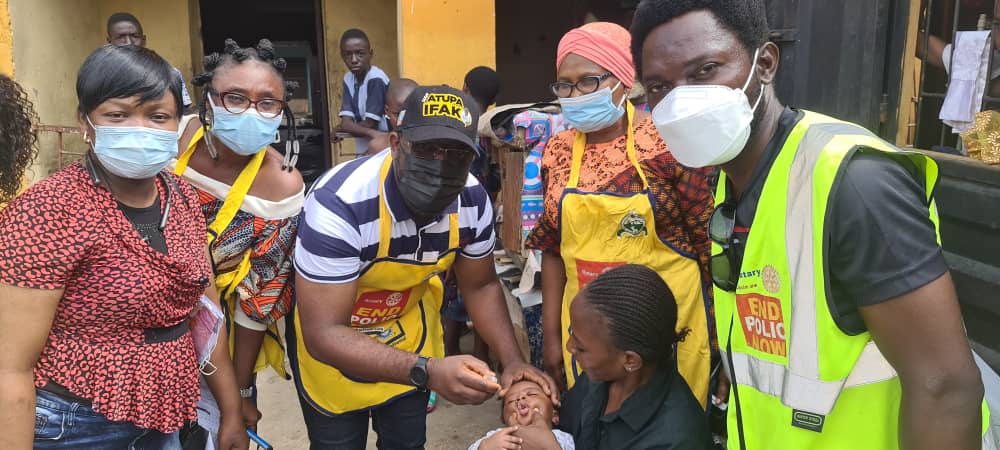 The medical officer of Ifako-Ijaiye Local Government, Dr Adeyanju Solomon Oyetoyan has commended the council boss, Prince Usman Akanbi Hamzat for his support given his medical team during the just concluded 2021 flag-off Polio Outbreak Response
Oyetayan while chatting with Journalists in Lagos said he was impressed with the commitment of the council boss who joined the medical team during the house to house team campaign in Ifako-Ijaiye and its environs to vaccinate children below five years old.
"I was impressed with the commitment of our council boss. He did not only follow us for the polio campaign, he even vaccinated some children who are below five years old. He was under the scorching sun with us and vaccinated the children for hours. This is a leader who wants to ensure that polio disease becomes the thing of the past in Ifako and its environs and I am happy that he gave us the necessary support for the successful flag-off campaign of Polio Outbreak Response in Ifako," he said.
Oyetoyan explained that the just concluded polio outbreak response campaign was necessary because Nigeria is still battling with polio despite the huge amount of money the government committed to eradicating polio in the country saying that the campaign sensitized the people in the communities the danger of polio in the lives of children.
In his own comment, Prince Hamzat told journalists that he joined the medical team to ensure that the vaccines get to every child in his communities and urged the parents and guardians
who have not vaccinated their children below five years to do so in order so as to reduce polio disease in Ifako- Ijaiye.
"I was elected to serve the people and I will serve them to the best of my ability. Working with vaccination or medical team is not a new thing for me and I am happy to vaccinate the children as part of my responsibilities in the communities," he said.