Passengers Rage Over Arik Air's Inability To Deliver Luggage 3 Days After
Posted on December 6, 2016
MICHAEL AKINOLA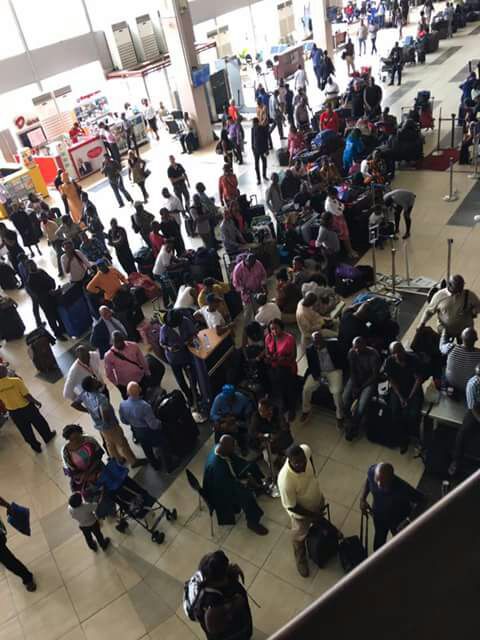 There was a chaos of anger and frustration on Monday night and Tuesday morning at the departure lounge of the Muritala Muhammed International Airport as hundreds of passengers besieged the Arik Air Check-in Counter to prevent them from boarding the Monday flight to London.
P.M.EXPRESS learnt that the chaos was caused by irate passengers who are yet to have their luggages more than 72 hours after arriving Nigeria on Arik Air London-Lagos Flight on Friday night.
It was a complaint galore as many rued Arik zero customer service culture as they claimed that they flew the airline flights between Lagos-London from Friday 2 December and 5 Monday
December and yet to have their luggages which contain valuables.
Sola Salako, a Consumer Rights Activist and eye witness to the whole scenario narrated: "I went to the MMIA to sort some business and walked into a chaos of angry, frustrated and agitated consumers who had disrupted the normal ARIK Check-in counter to prevent them from
boarding the Monday flight to London because their luggage was yet to arrive Lagos since Friday
night.
"When I listened to the various tales of woe from mothers with babies and toddlers who had no
change of supplies to take care of their children; to transit passengers who couldn't leave for
Cameroon, Abuja, Port Harcourt, Ibadan etc, my Consumer Protection antenna switched on and I
stepped in to try to help resolve the impasse.
According to the affected passengers, Arik Air took the passengers' comfort and service delivery with a pinch of salt. They claimed that Arik Air flew a small plane to London which could not take all its passengers and their luggage.
They said that on Friday night, the airline shared a leaflet explaining the space challenges to passengers that only one piece of luggage would be air lifted per passenger but reassured them their luggage would be on the next flight to Lagos. And Arik Air still accepted their excess luggage in spite of its space challenges.
Some passengers claimed Arik Air insisted on checking their hand luggage with baby food and
supplies, medication among others.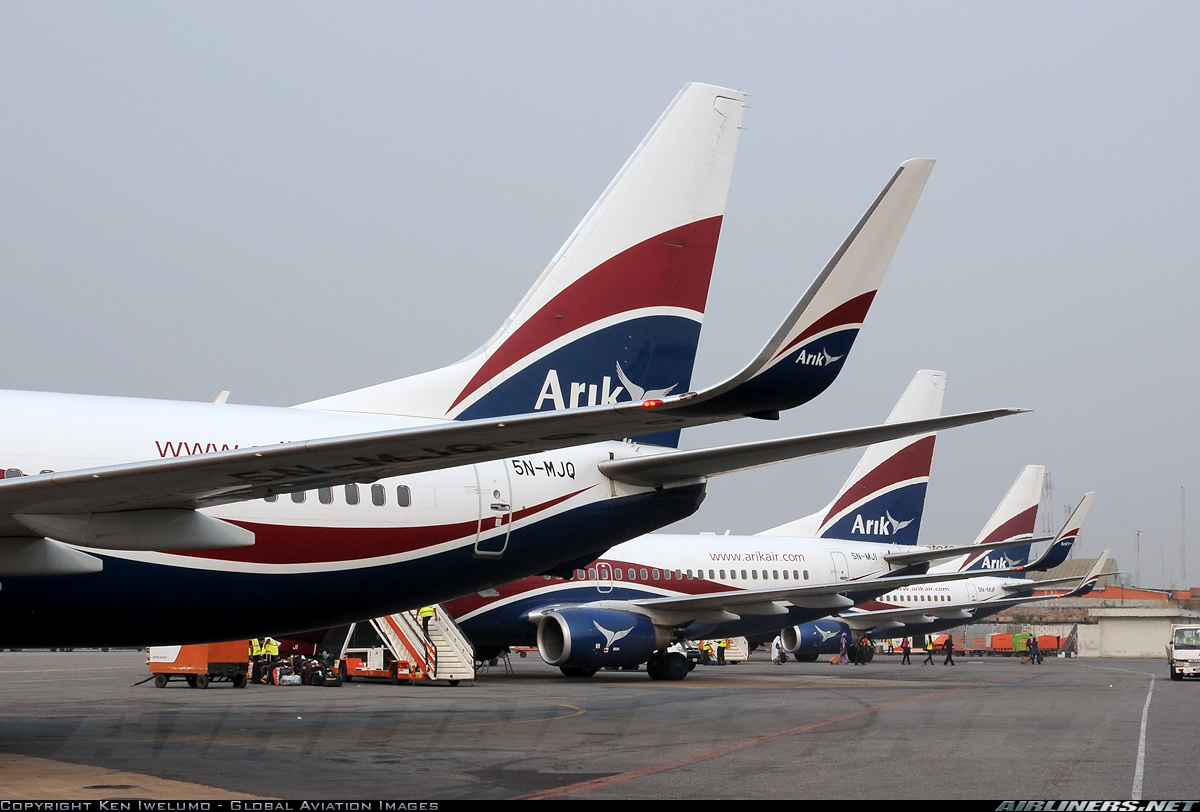 Arriving Lagos on Saturday morning, the passengers discovered that Arik Air lifted only 50 pieces of luggage and not the one piece per passenger they were told.
"They were told to return Sunday morning to pick their luggage. No arrangements were made for providing temporary personal supplies or baby food, medications for affected passengers neither did Arik Air make provisions for accommodation for transit passengers who had nowhere to stay in Lagos," said Salako.
On Sunday morning, not only did their luggage not arrive, there was no customer service desk to
assist the passengers in resolving their individual inconveniences.
"Wedding gowns were stuck in transit," she stated.
One passenger, Ms Onafeko claimed an Arik Air staff even threatened to hit a passenger with a rod when the passengers' frustration boiled over.
It was gathered that on Monday morning, the now very angry passengers arrived Arik Air Check-in counter and got unruly.
"They prevented Arik Air from checking in passengers for the Lagos-London flight until their luggage arrived. That was the chaos I met," Salako said.
She noted that in trying to resolve the issue, Arik Air's lack of empathy and redress structures aggravated the passengers' frustrations.
"They had also been insincere with the actual position of the back log as they were still flying the smaller plane thus backlog for 3 flights had piled up as at Monday. When we requested for the logistics plan to clear the backlog, Arik Air could not provide one! Their only concern was to board the Monday flight," she added.
It was learnt that in trying to appease the passengers to allow them board the flight, Arik wrote an undertaking assuring them that their luggage will arrive Tuesday morning unfailingly or they will
compensate each passenger whose luggage does not arrive N50,000.
"The letter however made no reference to the passenger's rights to compensation for the 3 days inconvenience nor offered any assistance for passengers with infants or those in transit. Many had been sleeping in the Airport terminal since Saturday! Others were paying for hotels or squatting just to wait for their luggage," the Consumer rights activist stated.
"When I insisted that Arik Air must accept responsibility for the displacement the passengers
were experiencing and acknowledge that on the letter of undertaking, the Regional Manager, one
Mr Rasheed threatened to sue me for interfering in his business since I was not his passenger!
"After 3 hours of tempers flaring, Arik Air trying to shirk its international obligations to its
passengers under the circumstance, the Federal Airport Authority of Nigeria, FAAN Operations and Terminal managers intervened and got Arik Air's commitment that an empty plane was on ground in London to airlift all outstanding baggages.
"I appealed to the passengers to accept the edited letter now acknowledging that their rights were
actionable irrespective of the conditional N50,000 compensation if their luggage did not arrive
Tuesday as promised and the Lagos-London flight was finally able to board, four hours behind
schedule.
"I was able to get the DG Consumers Protection Council, CPC involved and she directed the Lagos office Coordinator to be at the airport this morning to ensure the consumers' rights are protected. I will also be there to follow through with our lawyers…just in case anyone wants to violate the law!
Salako, however commended the Protocol Officer of the Police Force at MMIA, a lawyer, "who did excellent mediation to help resolve the crisis and ensure peace at the terminal."