PHOTOS: 'Golden Girl' Olarinoye Presents CWG 2022 Medal To Aiyepeku At Teslim Stadium
Posted on August 25, 2022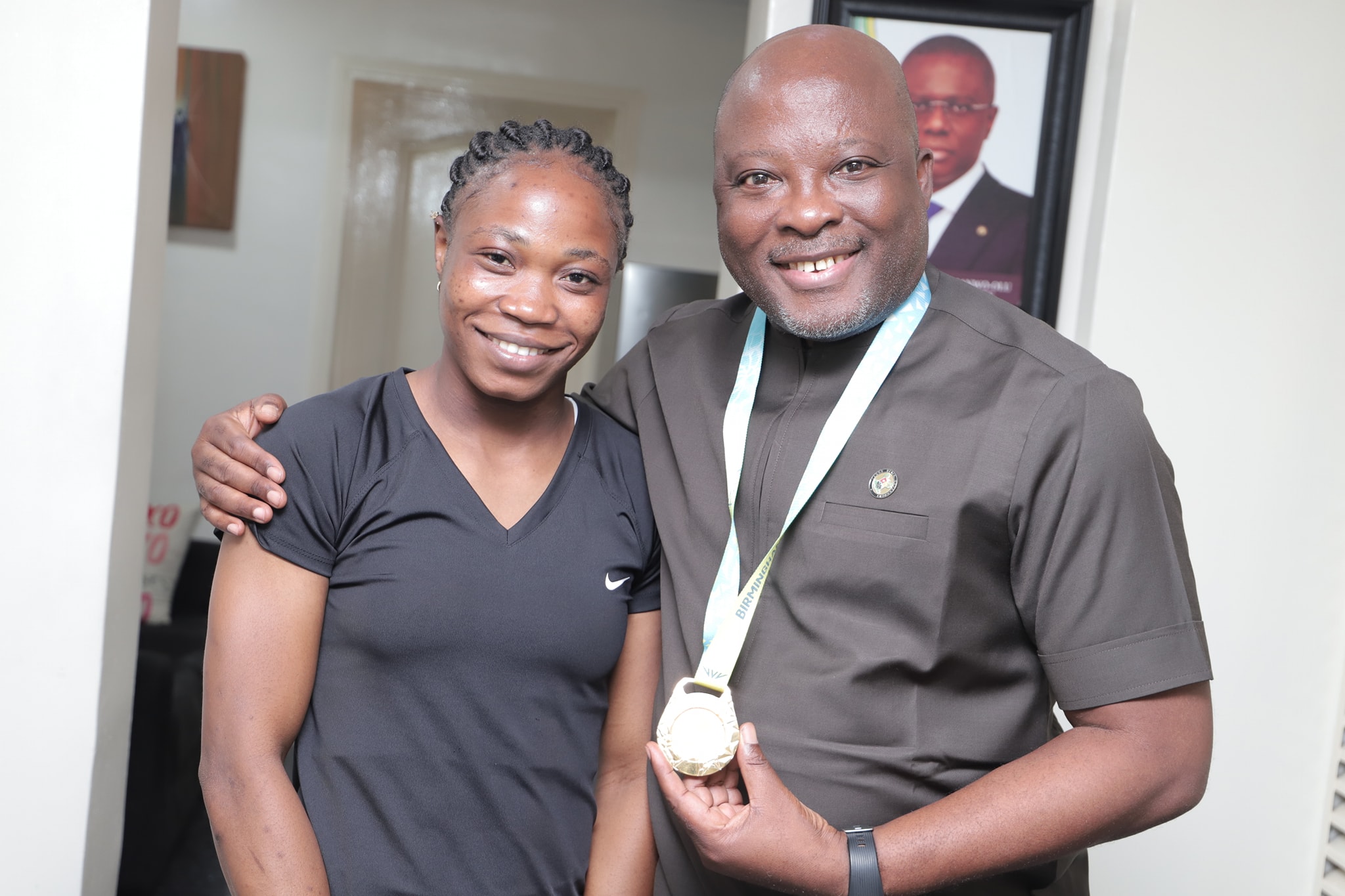 Gold medal winner Adijat Olarinoye (left) with Executive Chairman of Lagos State Sports Commission, Mr. Sola Aiyepeku
BY OKAFOR CHINEDU MOSES 
Birmingham 2022 Commonwealth Games gold medal winner, Weightlifter Adijat Olarinoye, on Monday, was at the Office of the Executive Chairman of Lagos State Sports Commission to pay a courtesy visit and presented her medal to the boss, Sola Aiyepeku.
Olarinoye, one of Team Lagos' weightlifters emerged as the overall best in the women's 55kg category of the weightlifting event of the Birmimgham Games, after she lifted 92kg in the snatch, 111kg in clean and jerk, lifting 203kg in total to set a Games record for accumulated lifts.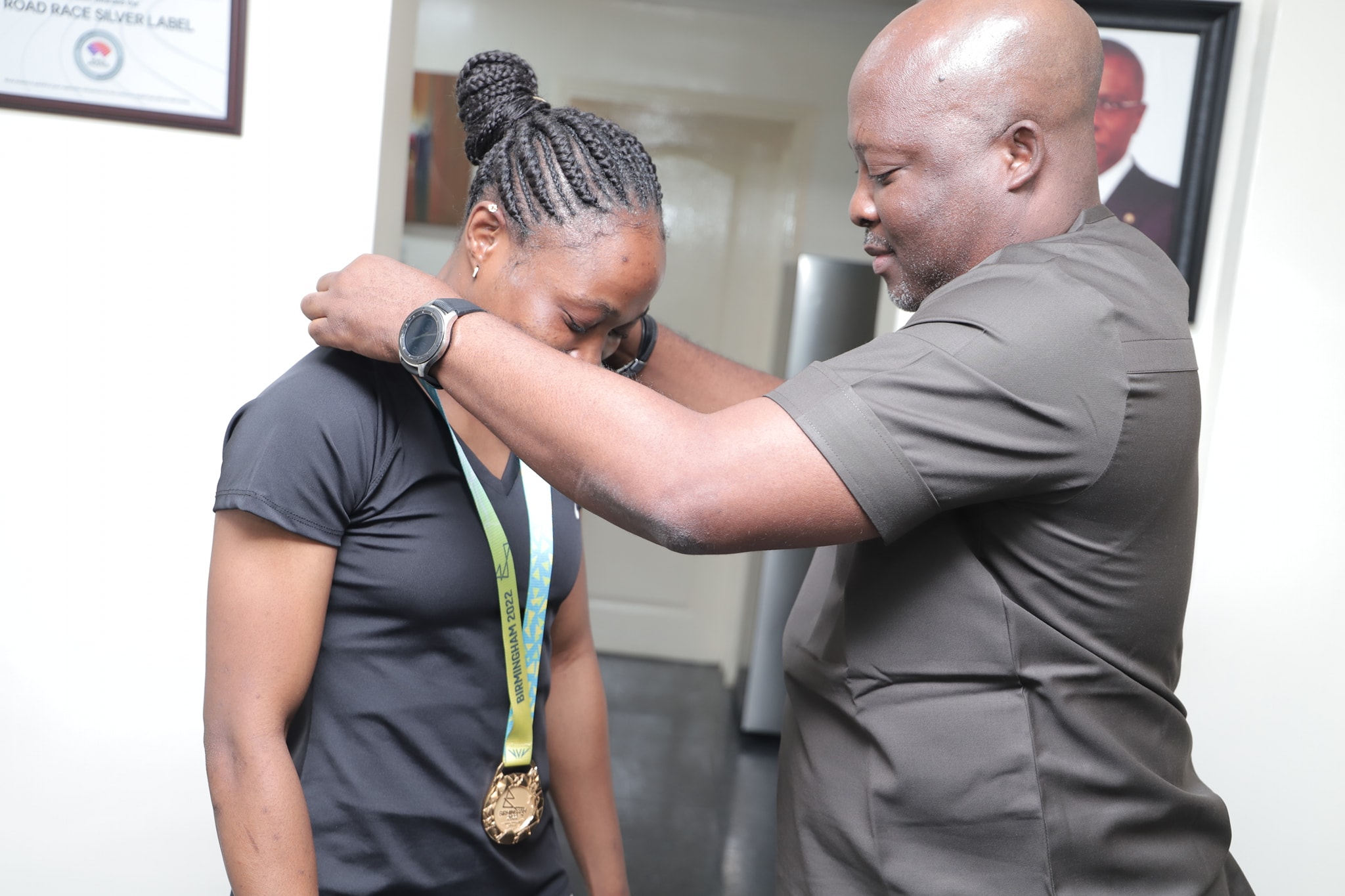 The golden girl had written her name in the history of Team Nigeria as one of the athletes that helped the country finish the tournament in good standing on the medal table.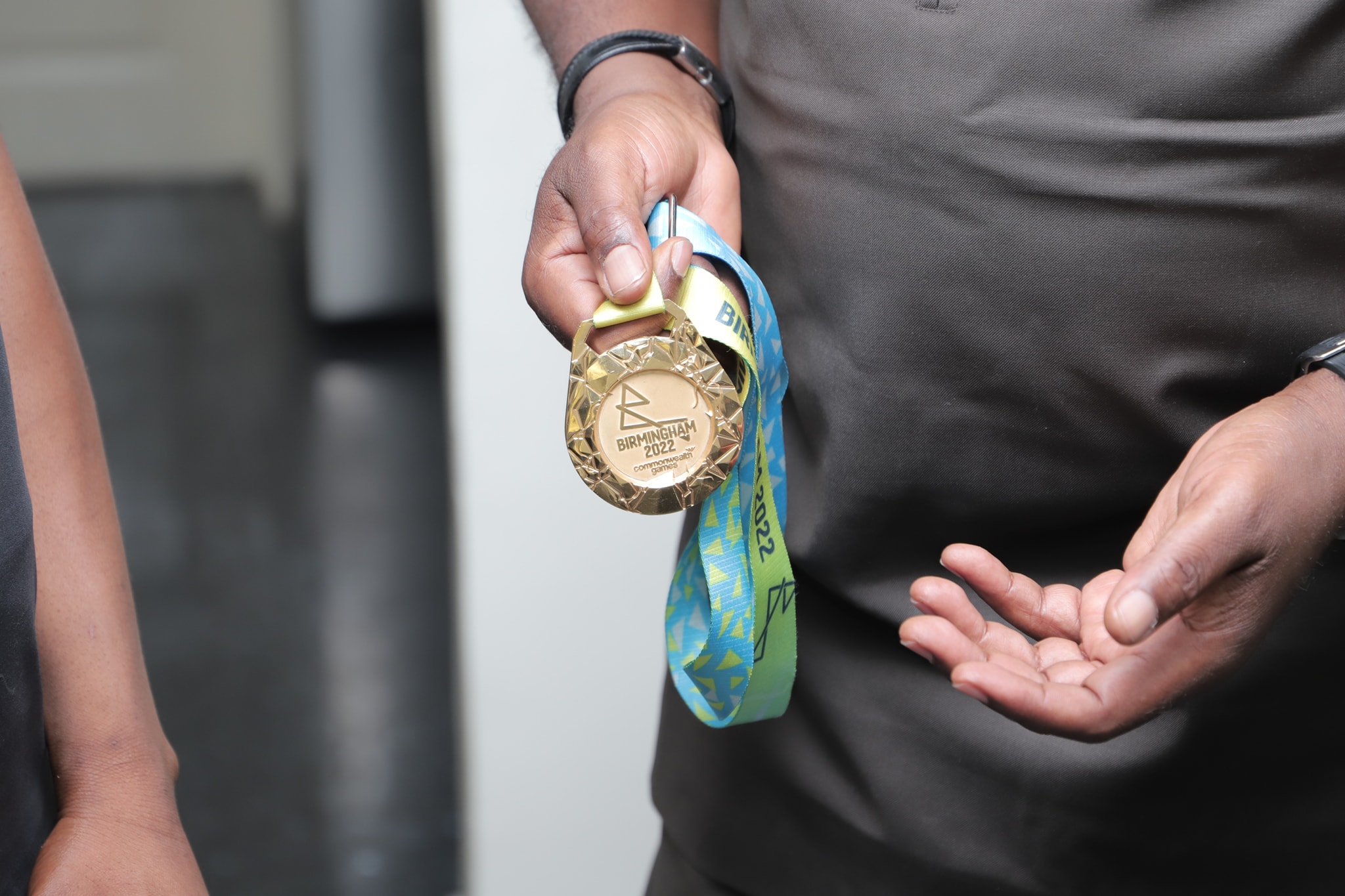 She was at the Lagos State Sports Commission to present her gold medal to Aiyepeku at the Teslim Balogun Stadium, Surulere, Lagos on Wednesday amid cheer and loud ovation. She is looking forward to the day she will meet the sports-loving Governor, Mr. Babajide Sanwo-Olu.