PHOTOS: Lagos Women Set For The Run On Saturday
Posted on November 11, 2022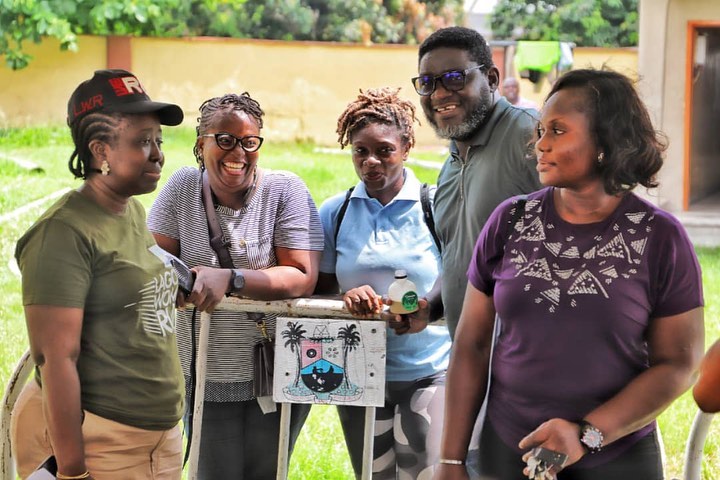 Director General, Lagos State Sports Commission, Toyin Gafaar (2nd right) and Coordinator of Lagos Women Run, Ms. Tayo Popoola (left) with some of the officials at the Teslim Balogun Stadium, Surulere.
Activities ahead of the 2022 Lagos Women Run have started since the beginning of the week, as the Teslim Balogun Stadium in Surulere, has witnessed influx of people who thronged the sportscity which has been designated as Fun Park and Collection Centre of Kits by registered runners.
There are large numbers of runners who have registered for the race this year. The Run holds on Saturday with the Wife of the Lagos State Governor, Mrs Ibijoke Sanwo-Olu leading other dignitaries to the early morning marathon race.
Courtesy of the photos from the Public Affairs Unit of the Lagos State Sports Commission, P.M. EXPRESS presents activities at the Fun Park during the week.