Police Bust Notorious 'One Chance' Robbers, Arrest 2 During Failed Operation 
Posted on November 30, 2022
CYRIACUS IZUEKWE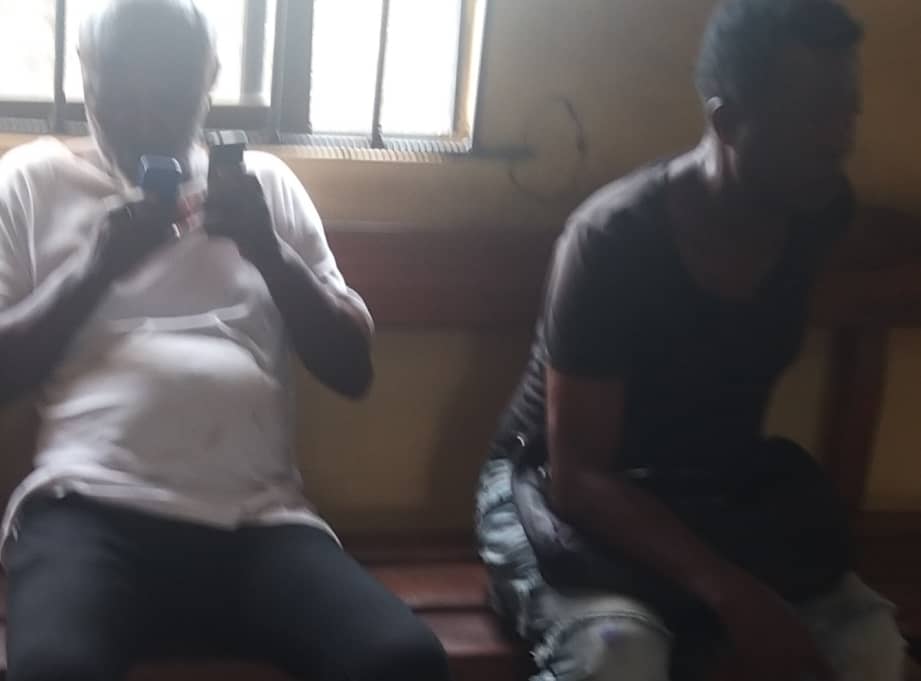 Police operatives from the Ikotun Division led by CSP Johnson Adagba have busted notorious 'one chance' robbers, who use Toyota Camry to operate from Ikotun to Cele Expressway in Lagos State disposing Innocent people of their valuables. 
P.M.EXPRESS reports that two of the suspects, Fatman Obi, 55 and Goodness Nwaneri, 56, were arrested during the failed operation at Cele Egbe Bus Stop in Ikotun area.
 They were apprehended after they lured a victim,  Miss Olamide Kareem, into their vehicle then attacked and robbed her of belongings worth about N545,000.
While two of the suspects, Obi and Nwaneri were arrested, two other suspects including a woman escaped with the Toyota Camry, which they had been using for the operations in the area for a long time.
Narrating what happened, the victim, Miss Olamide Kareem, said that she boarded their vehicle at Ikotun area on her way to Cele Expressway unknown to her that they were robbers. 
She said that the suspects pretended to be passengers like her when she entered the vehicle because it remained only one person for the vehicle to move. Not long after they moved from the loading point, they diverted their movement inside the street at Cele Egbe, then attacked and robbed her including her hand bag containing ATM cards, mobile phone and cash worth the said amount. 
The victim, Miss Olamide, said when she realized that they were robbers, she held one of them and raised alarm, which attracted the attention of the Police officers on routine monitoring in the area. Two of them were arrested while the other two escaped with their vehicle. 
The two arrested were detained at the Police Station for interrogation over their criminal conduct. While they were at the station, the suspects were identified by other victims they had robbed in the past. 
After thorough interrogation and having been found culpable, the Police charged them before the Ejigbo Magistrates Court for conspiracy and stealing. 
They pleaded not guilty when they were arraigned.
The prosecutor, Supol Benedict Aigbokhan, then asked the Court to give a date for hearing since they pleaded not guilty to enable the Police to prove that they actually committed the alleged offence.
The Presiding Magistrate, Mrs. K.A. Ariyo, granted them bail in the sum of N300,000 with two sureties in like sum, who must show evidence of means of livelihood and tax payment. 
They were remanded in custody at the Correctional Centre at Kirikiri town, Lagos, pending when they will perfect their bail conditions while the matter was adjourned till 9th January, 2023.