Police Set Up Investigative Panel Over Mohbad's Death
Posted on September 19, 2023
FASHINA SHAKIRU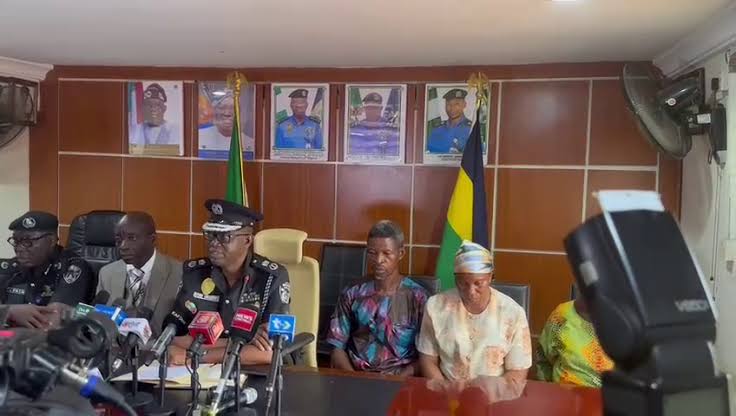 The Lagos State Police Command has set up 13-man special investigation panel over the sudden death of Nigerian singer, Ilerioluwa Oladimeji Aloba, popularly known as Mohbad.
At a press conference on Monday, the Lagos Commissioner of Police, Idowu Owohunwa, disclosed that the probe was necessary to get justice for the singer's family and his fans.
CP Owohunwa declared that, "Do not forget, we have unique access with INTERPOL. Everybody linked to it (the death of Mohbad) will be identified and they will be brought to establish their level of involvement".
"The committee is charged to carry out a discreet investigation which covers the following areas: a. Exhumation; b. Autopsy/toxicology/histology; c. Scene visit; d. Hospital/ Medical Report and e. Records of Suspects/witnesses statements."
"The  committee is headed by DET. ACP Saheed Kassim while its members are DET. CSP Cris Onyeisi, DET. SP Masta ALH. Bunu, DET. SP Ibrahim A. Yusuf, DET. DSP Ahmed Abdullahi, DET. ASP Oderinde Galfar and DET. ASP Alabi Bolanle."
"Others  are DET. ASP Mohammed Yusu, DET. INSPR. Adesida Adefisayo, DET. INSPR. Ameh Michael, DET. INSPR. Oisa Roseline, DET. INSPR. Mayowa Owoeye and DET. INSPR. Babatunde Victor."
"The  legal team is made up of SP Cardoso Yetunde ESQ – OC Legal, DSP Umar Bello ESQ – Legal Officer and ASP Augustine Nwabuisi ESQ – Legal Officer."
"The  forensic team consists of DET. CSP Ayitu Akpama – Team Leader, DET. INSPR Elizabeth Olokode – Member and DET. INSPR Queen Agofure – Member."
It will be recalled that the artiste, Mohbad, died last Tuesday and was buried the following day on Wednesday in Ikorodu area of the State
Categorised as : Crime
No Comments »