Private Sector Leaders Convene At Pan-African ESG Forum For Accelerating Sustainable Growth 
Posted on November 9, 2023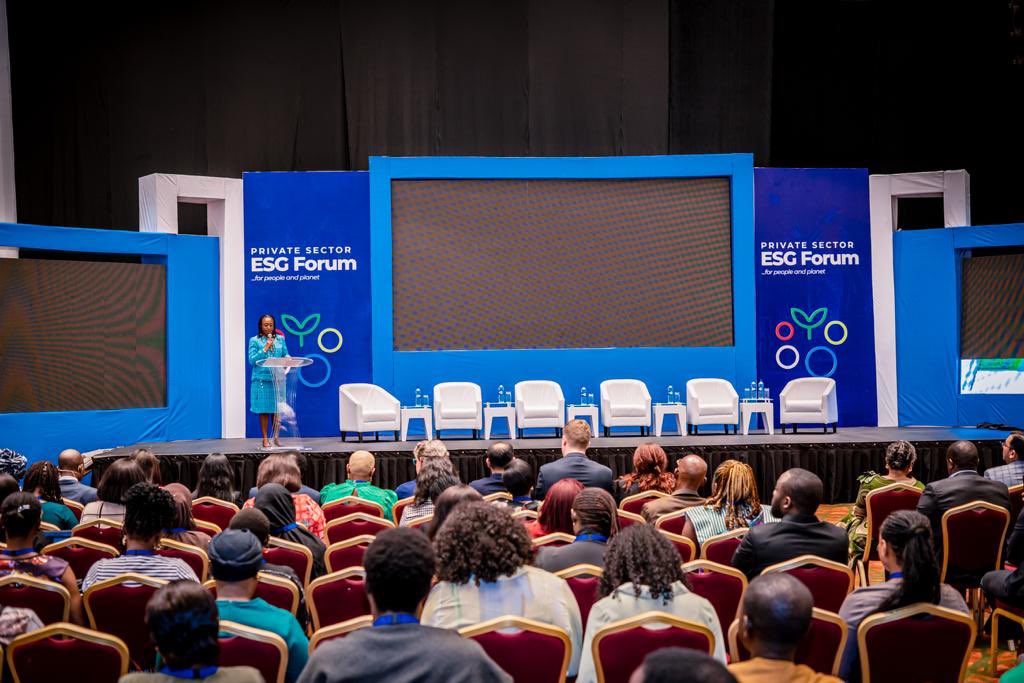 A collaboration between the Manufacturer's Association of Nigeria (MAN), British American Tobacco (Nigeria) Limited (BAT Nigeria), Nigerian Climate Innovation Center (NCIC), Nigerian Bottling Company, Blue Echo Foundation, Stanbic IBTC, Sterling One Foundation and Enactus has given rise to the Pan-African Private Sector Environment, Social, and Governance (ESG) Forum, has taken place in Lagos, Nigeria.
The forum, an industry-leading initiative, aimed at promoting sustainable and responsible business practices within the manufacturing sector.
With the theme "Is The Private Sector Accountable: A case for sustainable practices," the maiden edition focuses on driving climate resilience and fostering inclusive growth.
The forum seeks to facilitate an open dialogue among industry stakeholders to assess the extent to which the private sector is embracing sustainable practices and implementing actions to safeguard the environment and support the communities in which they operate.
These conversations are essential because the actions of the private sector, particularly the manufacturing industries, significantly influence the trajectory towards a zero-carbon future and equitable growth.
The Managing Director of BAT Nigeria, Yarub Al-Bahrani said "This forum is quite timely and relevant as it presents a pivotal opportunity for the private sector in Africa to not only address pressing ESG challenges but also to champion sustainable practices that will lead to lasting outcomes across the continent. We need to begin holding ourselves accountable and this is why we have convened this forum".
He continued "Convening the Private Sector ESG Forum, is a testament to our unwavering commitment to sustainability and corporate responsibility. The forum is also an extension of our bold ambition to build A Better Tomorrow™ for all our stakeholders, including the environment and communities we operate in".
The Forum, held on Wednesday 8, November at Eko Hotels Lagos, brought together thought leaders, industry experts, and stakeholders to discuss and deliberate on sustainability challenges and opportunities.
The event hosted engaging panel discussions, insightful keynote presentation, showcase industry case studies and discussions on critical areas including carbon footprint reduction, reporting and transparency, climate solutions investments, compliance governance practices and others.
Key objectives of the forum include:
1. Highlighting the importance of ESG (Environmental, Social, Governance) principles in shaping sustainable manufacturing practices.
2. Encouraging the manufacturing industry to adopt responsible and climate-resilient business approaches.
3. Showcasing best practices and successful case studies of organizations integrating sustainability into their core operations.
4. Fostering a collective commitment to drive positive change, both environmentally and socially.
Bankole Oloruntoba, CEO, Nigeria Climate Innovation Center emphasized, "ESG is the bedrock of sustainable financing. With the right ESG frame work and knowledge, organizations can achieve sustainable impact that will open more opportunities to tap into impact investment in Africa. This not only benefits the organizations but also contributes to a broader economic and social development of Africa, fostering a more resilient and prosperous future for all".
Segun Ajayi-Kadir, the Director General, Manufacturers Association of Nigeria commended the private sector's collaboration, stating "I am truly excited to witness this historic milestone as the private sector unites to drive corporate responsibility and accountability for sustainable growth and development. Sustainability and corporate accountability are no longer buzzwords; they are the cornerstones of our shared future. Through collaboration, innovation, and responsibility, we can shape an inclusive and resilient path towards a carbon-neutral economy and every individual and organization plays a vital part in this journey"
The Forum is an advocacy platform for industry players to collectively navigate the evolving landscape of sustainability, guided by the principles of ESG.
By emphasizing accountability and sustainable growth, the forum endeavors to steer the manufacturing sector towards a more sustainable, inclusive, and responsible future.